Russia Accuses U.S. of 'De Facto Support for Terrorists' in Syria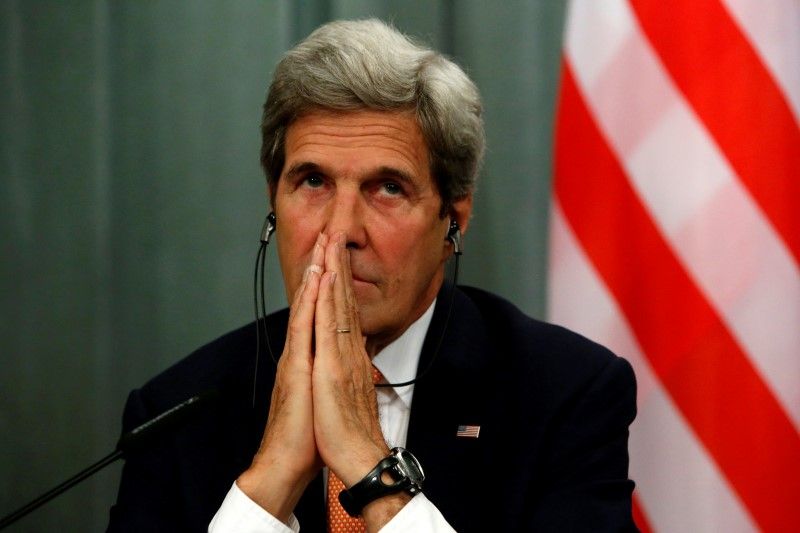 Russia's rift with the U.S. over Syria is growing after Moscow accused Washington of "de facto support for terrorists."
Russian Deputy Minister of Foreign Affairs Sergey Ryabkov reacted angrily to U.S. Secretary of State John Kerry's threat Wednesday to end discussions between the two countries if Russia did not end its current operations in Aleppo and uphold the ceasefire.
Kerry also said that the Russian indiscriminate attacks in Syria, in support of the Assad regime, would merely allow radical groups to increase their influence and plot attacks "against Russian interests, perhaps even Russian cities."
But Ryabkov accused the U.S. of effectively siding with the radicals.
"The ultimative tone of these signals we hear is outrageous," he told state news agency Itar-Tass on Thursday. "It has lead to open, cynical threats against us and against those who are practically fighting terrorism in Syria. We cannot characterize this in any other way but as de facto support of terrorists from the U.S. and the current administration."
Russia and the U.S. have been unable to coalesce efforts in combating militant group Islamic State (ISIS) that has threatened and orchestrated attacks against both countries, because of a fundamental disagreement on the legitimacy of the Syrian government.
Russia has military facilities in Syria dating back to the Soviet era and has launched attacks on a disparate groups, opposed to both ISIS and the Syrian government.
The U.S. and its allies have found themselves in the difficult position of attempting to combat ISIS from the air, without siding with the brutal Syrian regime, choosing to support much weaker opposition factions instead.
The bone of contention in peace talks has long been what part, if any, Syrian President Bashar al-Assad should play in a government with the international community's support. His crackdown on the opposition and other groups in Syria has made his removal from power the critical demand of many Western-backed opposition factions.