Russia Accuses U.S. Intelligence Agencies of Preparing for Civil War and the Breakup of the Country
A top Russian official has warned that U.S. intelligence agencies are prepping for the breakup of Russia into separatist regions and the beginning of a civil war.
The official pointed to Tatarstan, a federal district in the Russian Federation, as the home of an allegedly U.S.-instigated separatist uprising. The comments, made by Russia's Deputy Interior Minister Igor Zubov and reported widely in the Russian media this week, do not appear to be based on facts or any corresponding evidence. Nevertheless, they reflect the preoccupation of some Russian officials with separatist regions and their ability to cause unrest.
Russia has repeatedly gotten involved in separatist disputes within neighboring countries, including in neighboring Georgia's separatist regions Abkhazia and South Ossetia, and in Ukraine's eastern Donbas region. Moscow has also helped support separatist tendencies in countries farther afield, like Moldova's breakaway region of Transnistria and ethnic Serb territory in Bosnia and Herzegovina.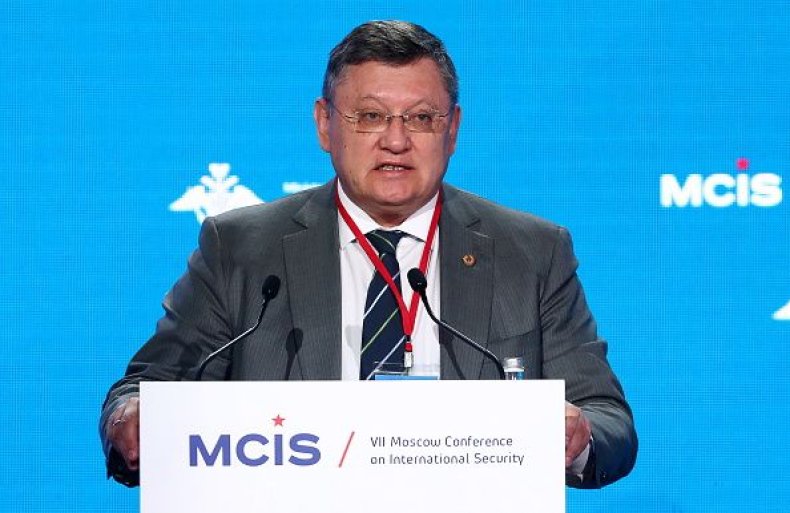 In 2016, the Antiglobalist Movement of Russia organized a conference in Moscow that brought together separatists from Northern Ireland, Spain's Basque and Catalan regions, as well as Texas. The organization received a small government grant to pay for the guests' expenses. Most recently, researchers have found that Russian online trolls supported the tiny separatist movements in the U.S., like California's Calexit movement.
Given this history, many analysts note that it is unsurprising that officials in Russia would be looking for separatists within their own borders.
The Tatars, who make up around half of the population of Russia's Tatarstan, are a Muslim and Turkic ethnic group believed to be descendant from the Mongol Empire that settled in the area in the 13th century. Russia colonized the region under Ivan the Terrible, and Tatarstan remained within the Russian Federation, even after the breakup of the Soviet Union.
Officials in Moscow have occasionally expressed fears that Tatarstan might want to secede. In 2017, the region saw a wave of protests and political unrest.
"As in many of the country's autonomous regions, policies instituted by the federal government in Moscow as it copes with economic recession have not sat well with Tatarstan," read a report from the geopolitical intelligence group Statfor at the time. "Leaders of the Muslim region complain that President Vladimir Putin's administration is taking too much from Tatarstan, which has had to borrow money to keep the local economy running."
Russia fought multiple wars in its Chechnya to squash the region's push for independence. Today, Chechnya is ruled by a brutal strongman named Ramzan Kadyrov, who is accused of human rights abuses and is fiercely loyal to Russian President Vladimir Putin.