Russia Accuses U.S. Intelligence of Attempting to Recruit Diplomat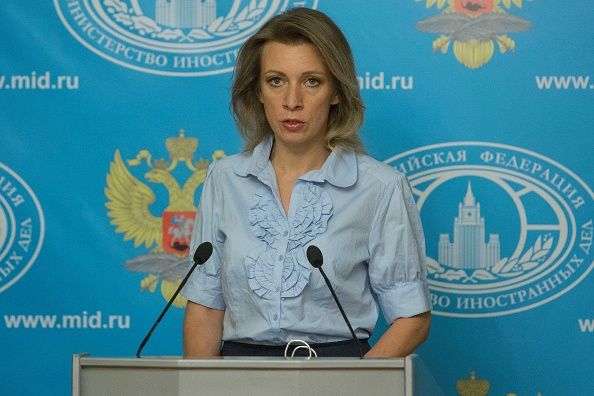 Russia's Ministry of Foreign Affairs has accused U.S. intelligence services of trying to recruit one of their diplomats abroad, thereby slowing down the procurement of vital cancer drugs for late former prime minister Yevgeny Primakov.
During an appearance on Sunday Night with Vladimir Solovey, channel ministry spokeswoman Maria Zakharova described in detail an alleged encounter between an unnamed Russian diplomat and officials from the U.S. security apparatus.
The program, broadcast on state TV channel Rossiya 1, is particularly influential in communicating a pro-Kremlin interpretation of current affairs to Russians.
Zakharova revealed that during Primakov's battle with liver cancer, a U.S. diplomat attempted to purchase crucial drugs for his treatment, only to be taken aside by U.S. security agents.
"The factor of time was very important," Zakharova said. "He was approached by U.S. intelligence services, who accompanied him to the store's basement, where there was no working cell phone connection. He could not contact neither the consulate nor the embassy nor his colleagues. They kept him there for an hour."
Zakharova believes the actions were part of an attempt to turn the diplomat into a double-agent.
"The things they said to him were more like an attempt to recruit him than a conversation of relevance," she said. "The drugs were taken and the money was not returned to this day."
U.S. Secretary of State John Kerry subsequently became involved in trying to secure Primakov's treatment, although Zakharova did not say when this occured, only that the secretary's help "took time."
She also went on to accuse U.S. intelligence of "setting up" the State Department by carrying out this operation without the department's knowledge.
"I am not a medic, you are not a medic, we are not medics, we cannot say how much this had an effect (on Primakov's health), but time was lost."
Zakharova has previously spoken favorably of Secretary Kerry, singling him out as the sole figure that Russia will miss from the outgoing administration of U.S. President Barack Obama.
No timeline or details of Primakov's treatment were given, but Zakharova did say the diplomat was eventually deported from the U.S.
Primakov passed away in 2015 and was buried at an elaborate funeral ceremony attended by Russian President Vladimir Putin and other government officials.
The U.S. embassy in Moscow was not immediately available to comment on Zakharova's claims about the alleged encounter.