Russia Accuses U.S. of 'Show of Force' as NATO Tension Builds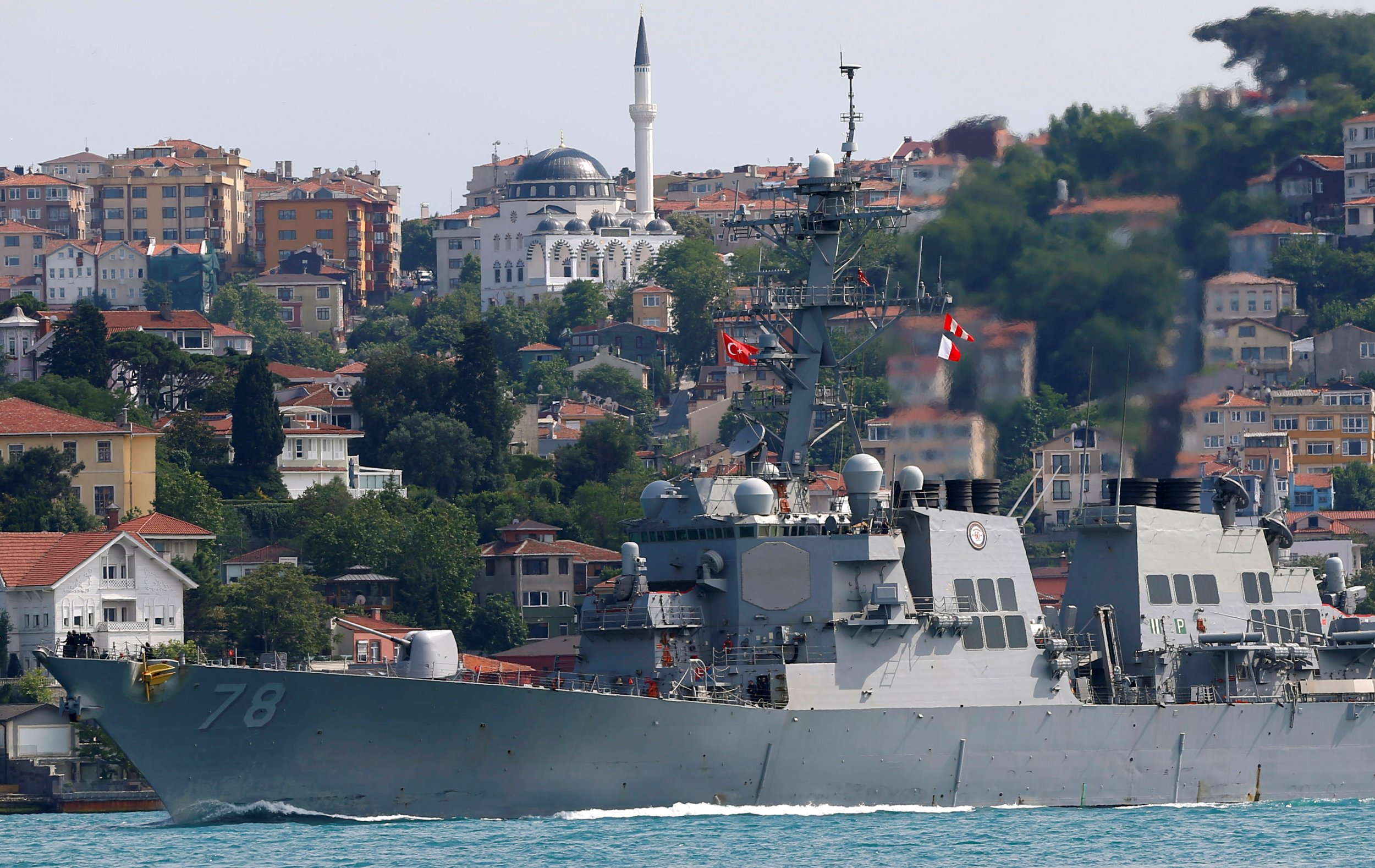 The Russian Ministry of Foreign Affairs has warned the upcoming NATO summit has heightened tensions with the West and vowed to respond to U.S. "shows of force" in the Black Sea.
Next month NATO allies will gather in Poland to discuss their joint strategy over the next two years. During the course of the two day summit they are expected to review the reinforcement measures implemented at the last summit, in response to Russia's annexation of Crimea in 2014, as well as introduce a multinational force to tour across Eastern Europe.
Russia has repeatedly objected to U.S.-led efforts to reinforce allied defences in Eastern Europe, believing this to be an attack-minded reinforcement, targeting Russia.
According to the Foreign Ministry director on cooperation with Europe, Andrey Kelin, Russia and NATO partners are experiencing a "definite increase in tensions" in the run up to the July summit, which makes Russia feel threatened by U.S. moves.
The U.S. has an ongoing commitment to some of its allies in Eastern Europe under the continuous exercise Atlantic Resolve, part of which focuses on the western coasts of the Black Sea region. Earlier this week it deployed warship USS Porter near the Bosphorus, where it will practice maneuvers with allied naval forces as part of regular practice.
"From time to time U.S. ships enter the Black Sea," he told Russian state news agency RIA Novosti. "Of course this is not met with approval by us and it will undoubtedly lead to planned response measures."
He noted that "there is freedom of sailing and there is the right of free passage" in the Black Sea but Russia feels any U.S. moves in the lead up to the summit are deliberately threatening.
"With regards to the situation as a whole, then, of course, there is a definite increase in friction and tension, as it's all done on the eve of the NATO summit in Warsaw, so it is a show of force," Kelin told RIA.
Russia's envoy to NATO warned last month that it will peg back any perceived threats in the Black Sea, while earlier this week one of Russia's senior lawmakers and defense experts said the country feels NATO is preparing a "global strike" from Eastern Europe.
NATO has denied intending any of its reinforcement measures in the east for attack purposes, highlighting that none of the planned deployments are permanent and the planned force will likely not exceed four battalions.