Russia Accuses U.S. of Working With Al-Qaeda Affiliate in Syria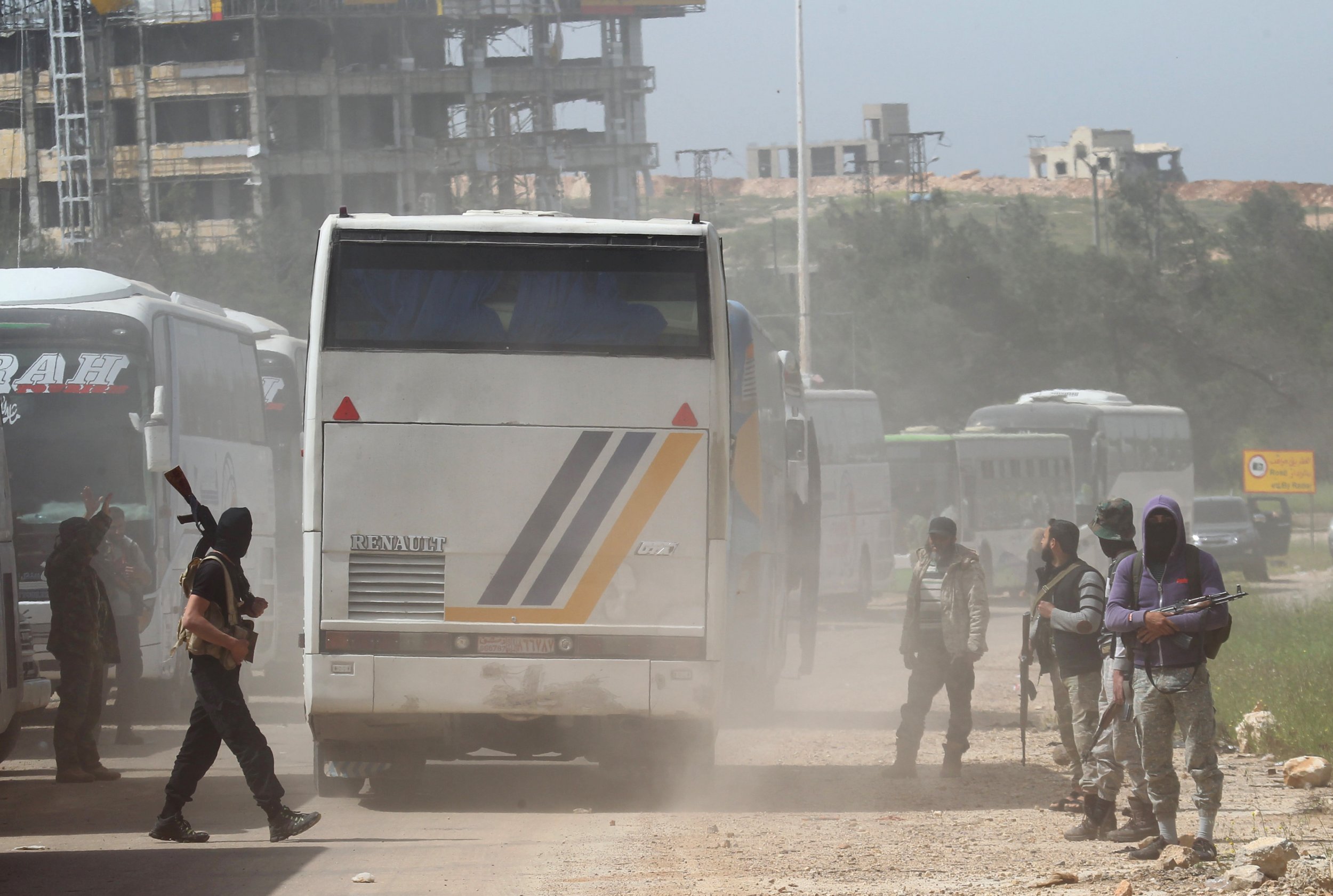 Russia's military has accused U.S. intelligence of ordering militants affliated with Al-Qeada to attack government forces in order to divert their attention from a battle they are fighting against the Islamic State militant group (ISIS). Bashar al-Assad's regime is battling ISIS in Deir Ezzor, once a stronghold of Islamist extremists.
Since officially entering the Syrian conflict to support Assad's faltering regime in late 2015, Russia has repeatedly said it is fighting "terrorism," though its broad definition of the term includes no explicit list of organization. Instead, the groups they consider "terrorists" are frequently groups supported by Western forces, and are determined via the judgment of Assad's forces, by the Kremlin's own admission.
The U.S. initially provided logistical support for moderate anti-Assad rebels; however, the fracturing of factions in the conflict means that in recent years U.S. equipment has ended up in the hands of disparate Islamist groups. The U.S. military's most direct participation in the conflict is airstrikes targeting ISIS. However, in November 2016 the White House ordered U.S. forces to also target Al-Nusra, an affiliate of Al-Qaeda.
But on Wednesda yRussian military accused U.S. forces of cooperating with that very group in order to obstruct the assault on Deir Ezzor.
"According to information we have the advance in question was instigated by American special services in order to halt the succesful movement of government troops, to the east of Deir Ezzor," Sergei Rudskoy, head of the Main Operations Directorate of the Russian armed force's general staff said, according to state news agency Itar-Tass. He did not elaborate on what specific function he believed the U.S. played in the attack.
The alleged assault took place in western Syria, near the city of Hama in Idlib province on Wednesday morning, Rudskoy said, adding that with Russian support government forces repelled the offensive almost entirely.
The U.S. government has no formal ties with the group, and, despite the group's attempted rebrand last summer, the Pentagon confirmed that the group remains a designated "terrorist organization." Earlier this week Washington accused Russian forces of being too indisriminate with their fusillade in the Deir Ezzor area, wounding U.S.-backed fighters in the Syrian Democratic Forces who are also fighting ISIS.