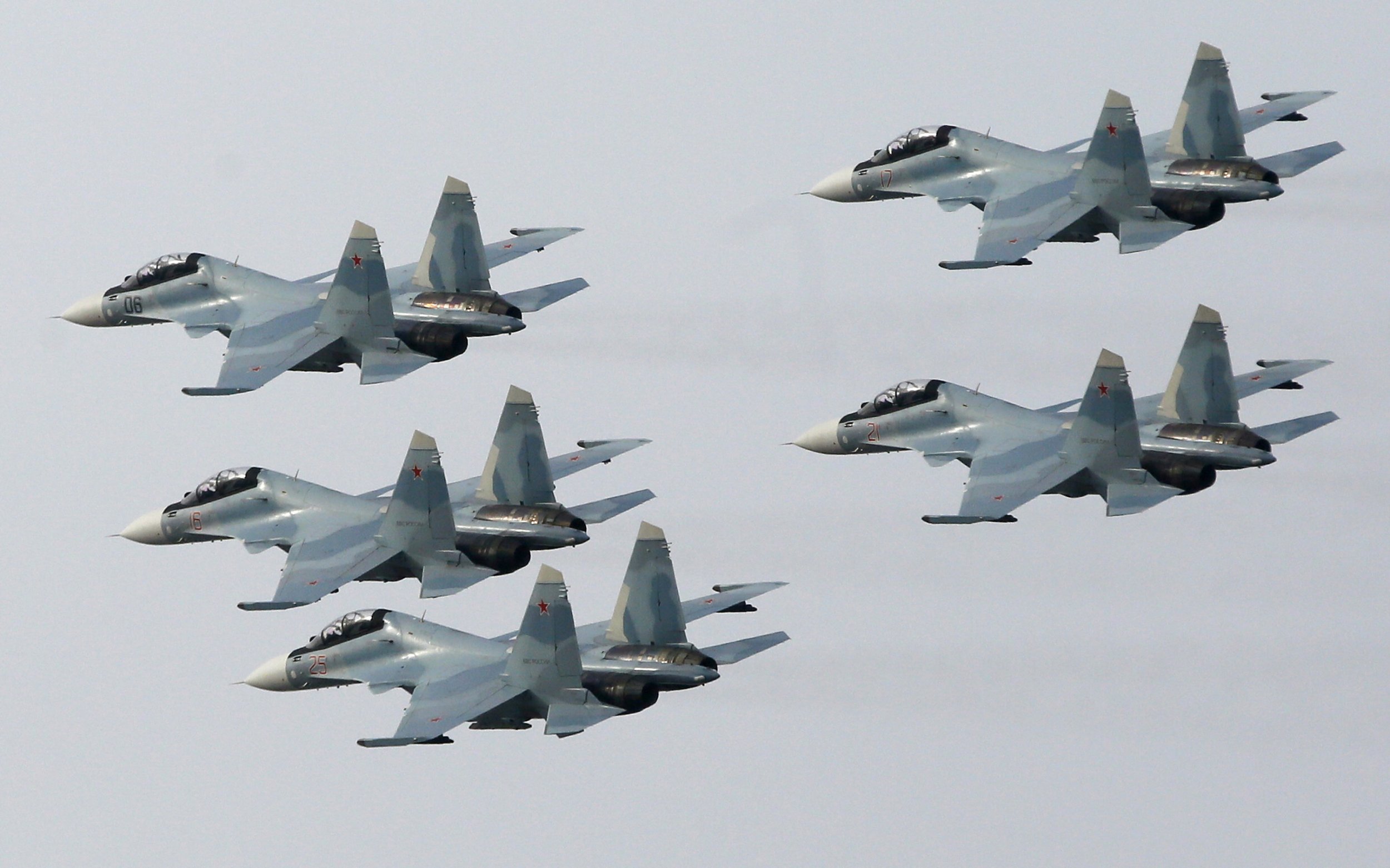 Russia has purchased 70 new army jets and helicopters which will be stationed across the annexed Crimean peninsula over the course of the coming year. The move is part of a massive overhaul of the facilities in its Southern Military District, which stretches between the Caspian and the Black seas.
The new southern-based units consist of 50 fighter jets and 20 helicopters, some of which will come under the command of Russia's air force, while others will join the air defence regiment of Russia's historic Black Sea Fleet naval unit in Crimea. New additions will include Su-34 strike fighter jets, the amphibious Beriev Be-200 jet and Mil Mi-28 attack helicopters, also known as 'Havoc'.
Earlier this month Russia's air force estimated 150 new units would be added to its ranks in 2015 across all four of its military districts, meaning that almost half of Russia's military aviation reinforcements in the next year are to be stationed in the district surrounding Crimea.
Although it is territorially the smallest out of the country's four military districts, Russia's Southern Military District has becoming increasingly strategically important as it covers the disputed territories of Chechnya, borders the Russian-backed self-recognised independent republics of South Ossetia and Abkhazia, and crucially also currently incorporates annexed Crimea.
The district also had control over one of Russia's largest and most controversial strongholds - its Black Sea Fleet headquarters in Sevastopol, even when the city, as well as the rest of Crimea, was under Ukrainian control.
Shortly after Crimea's impromptu decision to split from Ukraine and join Russia in the much-disputed referendum in March, Russian President Vladimir Putin admitted Black Sea Fleet troops had "stood behind" pro-Russian militias fighting against Ukraine's national forces on the peninsula prior to the referendum.
The recent deterioration of relations between the West and Russia over the Ukraine conflict has seen an increase in its troops based near the Black Sea. While the Southern Military District only had about 25 military aircraft in 2011, last year the Kremlin added 40 new aircrafts to the district's ranks. This year the number of new units added has almost doubled.
Russia's increased military strength around the Crimea is also mirrored by its naval strategy, which lists the Black Sea as one of the two major focal points for Russian naval activity in the next fifteen years, alongside the Arctic.
Russia's Ministry of Defence also announced it will increase air force drills in the district by 30% in the coming year.
Despite the growing threat of recession in Russia, the Kremlin has increased the military's budget to $26 billion for 2015 - an all time high in Russia's post-Soviet history.