Russia Adds Crimean Cultural Sites to Its Official Monuments List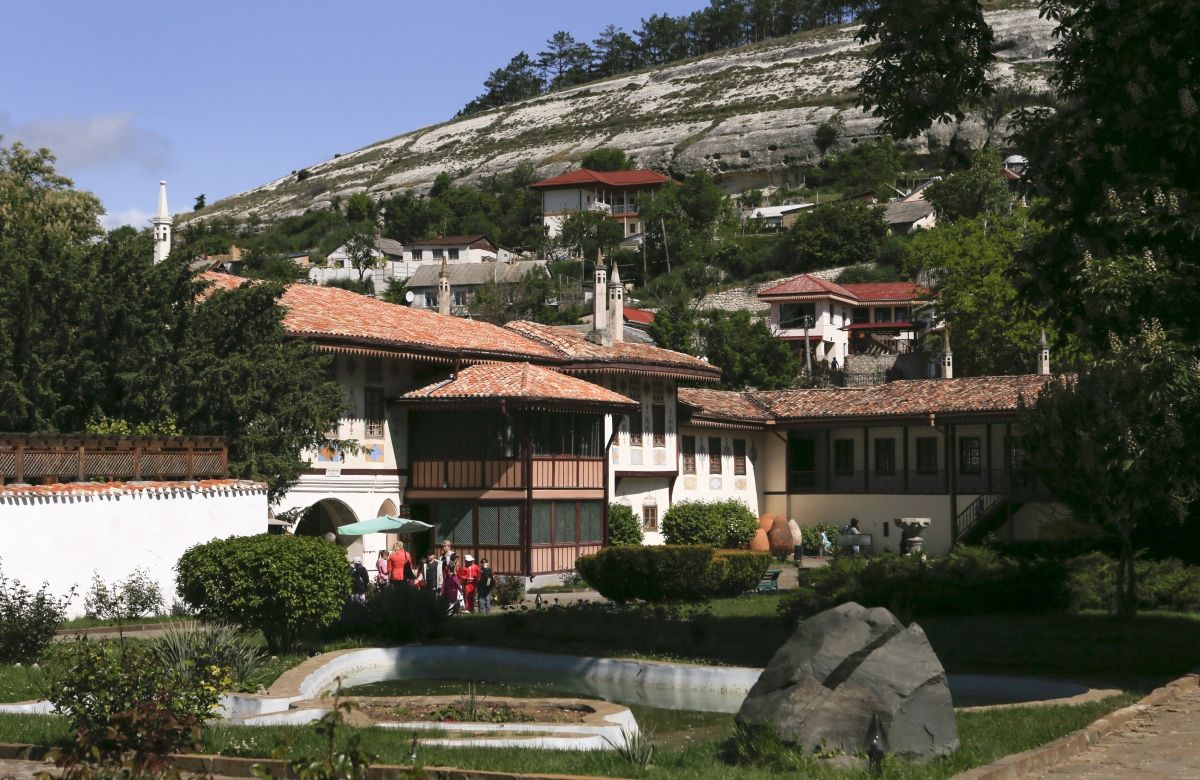 Russian Prime Minister Dmitry Medvedev signed a decree to include more than 220 sites on the annexed Crimean peninsula on the list of monuments of cultural and historical significance to Russia.
According to the document published on Tuesday on the Russian Cabinet Minister's official website, the prime minister has tasked the ministry of culture with including the sites in the Russian national roster of "places of cultural heritage (historical and cultural monuments) of the peoples of Russia."
The move will allow the Russian state to guard, manage and market the sites as they see fit in accordance with national policy. Among the sites included are several fortresses built by the Italian Genoan Republic, which set up colonies in Crimea during the Middle Ages. The Tatar Bakhchisaray Palace is also on the list, as is the German-built Swallow's Nest palace—one of the most recognizable symbols of Crimea.
In September, the Russian government included the UNESCO-protected Chersonesus ruins on its same list of heritage sites. The ruins are part of a Greek colony founded in Crimea in the fifth century BC. The UNESCO website still displays the ruins as being part of Ukraine.
Speaking to Newsweek about the Russian decision, Deputy Head of the Presidential Administration Rostyslav Pavlenko says Kiev is firmly opposed to the move, branding it another example of "Russia's encroachment on Ukrainian cultural heritage."
"We strongly condemn another brazen act of the Russian aggression," he said. "This time it acquired cultural dimension. The decision of the Russian government to include 220 cultural sites in Crimea is an illegal act that seeks to legitimize Russian annexation and occupation of the peninsula."
Pavlenko also accused Russia of the "outright stealing of artifacts" from sites such as the Chersonesus, which Moscow entered on its federal register last month. He noted that Ukraine hold Russia's act to be "cynical" because it has included sites attached to the Crimean Tatar community.
Last year, Human Rights Watch published a report detailing harassment of Tatar media outlets and "invasive, and in some cases unwarranted" police searches of Tatar properties and mosques.