Russia Dismisses Rumor Taliban Inauguration Would Take Place on 9/11 Anniversary
Russia has said that there will be no immediate inauguration of the Taliban government, following speculation that the event was being planned on the 20th anniversary of the 9/11 attacks to antagonize the U.S.
On Tuesday, the Taliban announced its "caretaker" government which included incoming interior minister Sirajuddin Haqqani, the leader of the Al-Qaeda-linked Haqqani network, a U.S.-designated terrorist with a $10 million bounty on his head.
The state-run news agency RIA this week cited an unnamed Taliban source who said that the Taliban's cabinet would be inducted on the day which coincides with the commemoration of the attacks on the Twin Towers.
The speculation was given greater attention in local and foreign media who cited a tweet by the head of the Kremlin-funded RT channel Margarita Simonyan about the significance of the date, which said that the Taliban is "good not only at generating memes but also at trolling."
Meanwhile, Kremlin spokesman Dmitry Peskov said Russia would not send a delegation to any inauguration whose date neither Moscow nor the Taliban has yet confirmed.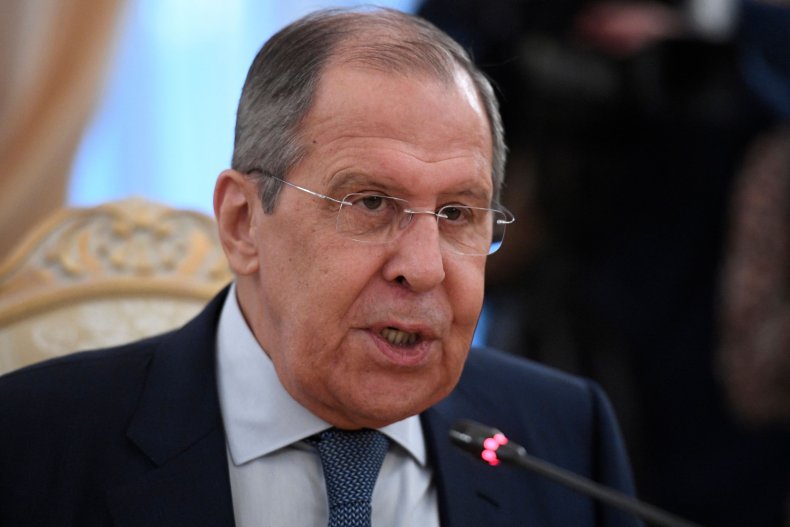 But on Friday, Sergei Lavrov said Russia "did not refuse" to take part in any inauguration because "there will simply be no inauguration."
He said that the Taliban "are changing their plans every day, including with regard to the inclusiveness of the political process," as well as the inauguration of the government.
"They [the Taliban] announced the inauguration, then they revise these plans," he said.
"We never intended, I will tell you honestly, to recommend our leadership to be at the inauguration, represented by a delegation from Moscow," he said, saying that the presence of an ambassador in Kabul would suffice.
"This, in my opinion, is an obvious problem, which is that they [the Taliban] themselves are still confused about what they need to do in a priority order," he said according to news agency Tass.
Russian President Vladimir Putin has said he hoped for the swift integration of the Taliban into the international community, which would allow for the rebuilding of the country.
Moscow designates the Taliban as a terrorist organization but has committed to retaining a diplomatic presence in Kabul and is in contact with Afghan factions as it sees an opportunity in the country following the exit by the U.S.
Russia has been critical of the exit by the U.S. of Afghanistan following a 20-year campaign that Putin said had achieved "zero"
Meanwhile, in an op-ed in Gazyeta.ru on Saturday, the former Russian President Dmitry Medvedev suggested that Moscow would play a key role in Afghanistan in the future as he condemned the U.S. exit from the country as well as its war on terror which started in the wake of the 9/11 attacks.