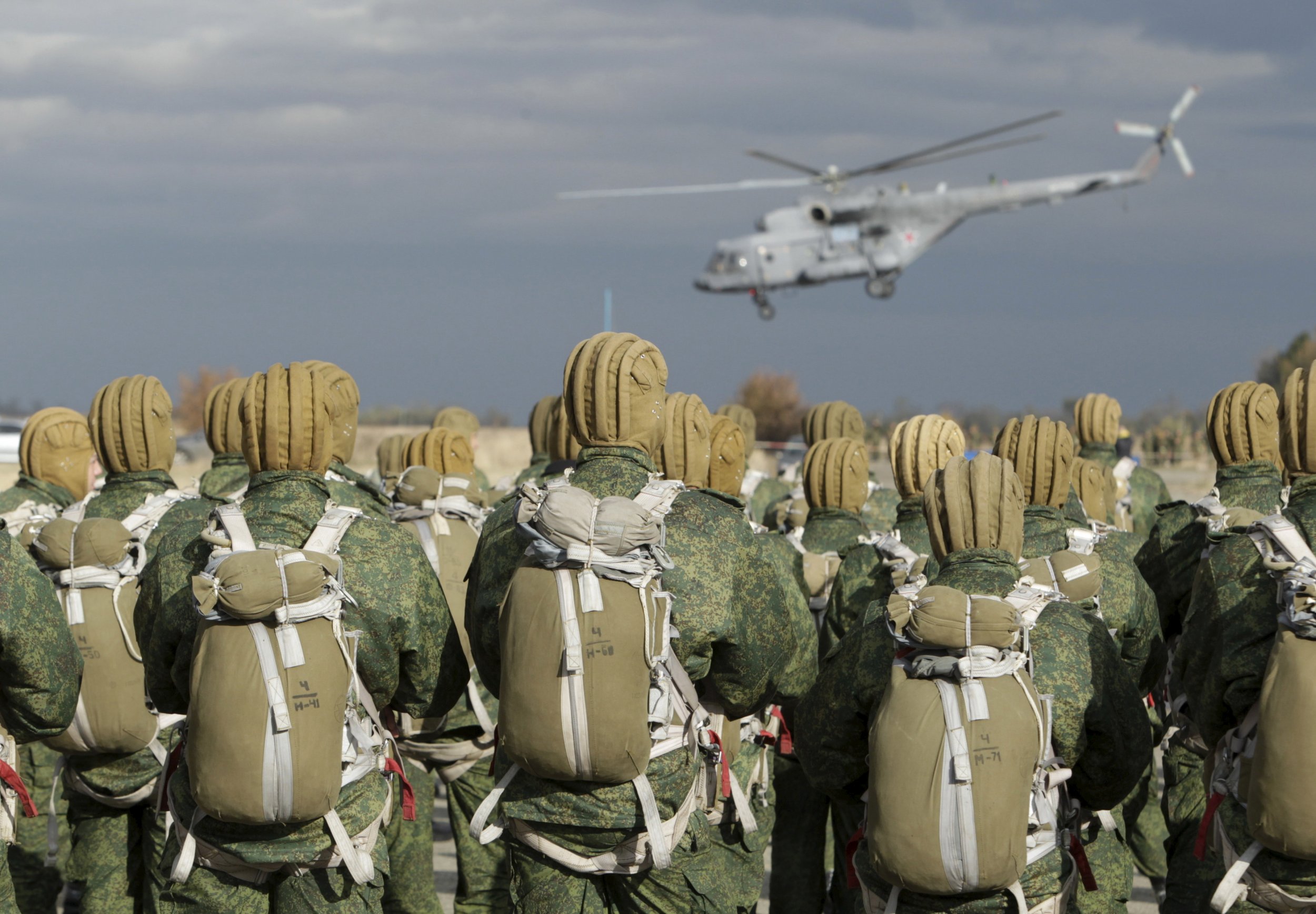 Russia has deployed three airborne divisions to Crimea in an air drill set to involve 2,500 paratroopers and 600 units of military kit.
The head of Russia's airborne troops (VDV) Andrei Serdyukov told state news agency Itar-Tass on Monday that the drill, which is due to take place in the Opuk training ground in eastern Crimea, is the first one to draft members from three different paratrooper formations. Besides troops from the nearby Novorossiysk port, it will involve soldiers from the cities of Kamyshin, near the Kazakh border, and Ulan-Ude, on the southeast shore of lake Baikal.
Air defense and regular Black Sea Fleet units will also take part in the drill, which will mimic the conditions of counterterror operations and combat against hypothetical enemy armed forces.
"With support from the air force, [airborne forces] will carry out the neutralization of the enemy deep within the peninsula's territory, after which they will move to defend the most important sites and regions," Serdyukov said, not specifying which the priority areas were.
Crimea is currently under Russian control, although Moscow's controversial decision to annex the peninsula from Ukraine in 2014 has not been recognized as legitimate by the majority of U.N. states to date. However, prior to the annexation, Crimea had Russian military presence as part of its Black Sea Fleet, and since 2014 Russia has reinforced deployments in the region.
Ukraine's government has vowed not to seek restoration of control over Crimea through military means.