Two Russian Bombers, Two Jets Fly Near Alaska; Fifth U.S. Intercept In Last Month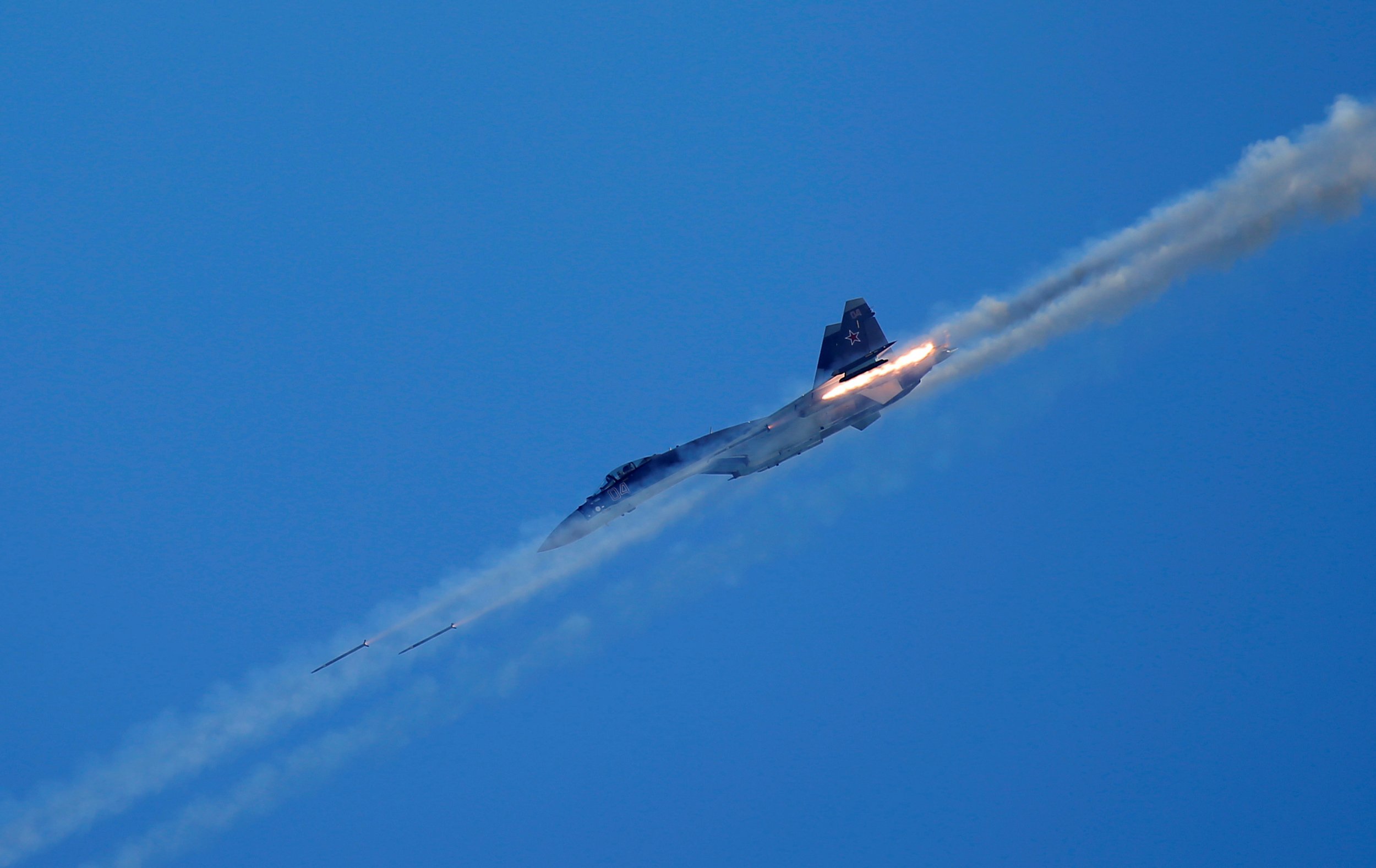 In the latest potential military provocation by Russia near a U.S. airspace zone, two Russian bombers and two jets flying near Alaska early Wednesday evening were intercepted by two U.S. Air Force jets, a North American Aerospace Defense Command (NORAD) spokesman confirmed to Newsweek.
Citing U.S. officials, Fox News first reported that two Russian Tu-95 Bear bombers were escorted by two unarmed Su-35 fighter jets over the Alaska Air Defense Zone early Thursday morning, roughly 50 miles to the southwest of Chariot, Alaska.
NORAD spokesman John Cornelio confirmed the report to Newsweek but said the intercept had actually occurred Wednesday at around 5 p.m. local Alaska time, 9 p.m. EST. He added that an A-50 Mainstay aircraft, generally used to gather information that is sent back to command posts, was also part of the group. The intercept occurred over international waters.
Cornelio could not confirm if the U.S. jets had communicated directly with their Russian counterparts but said it would not be unusual for such communication to occur.
Given the number of intercepts by U.S. forces of Russian aircraft over the past 10 years, Wednesday's occurrence should not necessarily be viewed as unusual. Since 2007, the U.S. has intercepted Russian aircraft 60 times; the high for a single year was 15 times, in 2014.
Russia had not conducted such long-range aircraft exercises near Alaska in more than two years, but that changed in April, when exercises were conducted over four consecutive days, April 17 to 20.
Last month, Russian bombers and jets twice entered the U.S.'s Air Defense Identification Zone around Alaska, which covers large swaths of land and water in the northern Pacific Ocean and near the Bering Strait, which has long stood as the smallest separation—55 miles at its narrowest—between the U.S. and Russia.
For more than a year, Russia had also stepped up flyovers near and around North Atlantic Treaty Organization members, further heightening worries in Europe.
The latest apparent exercise occurred just a day after U.S. President Donald Trump and Russian President Vladimir Putin's phone call, their first since the two superpower leaders said relations between their two countries had diminished greatly.
Tuesday's call touched on a number of issues, including a potential cease-fire in the ongoing civil war in Syria. The White House and Kremlin later issued statements saying the Trump-Putin exchange had been both good and productive.