Russia is Already Trying to Subvert the Midterm Elections, Warn Democrats After Facebook Report
Senior Democrats warned that Russia is engaged in an attempt to subvert the 2018 midterm elections after Facebook revealed it had uncovered a new, coordinated political influence campaign on its platform.
The social media giant revealed Tuesday that it had found and removed 32 fake pages and accounts from Facebook and its photo-sharing site Instagram, which were involved in a covert political influence campaign.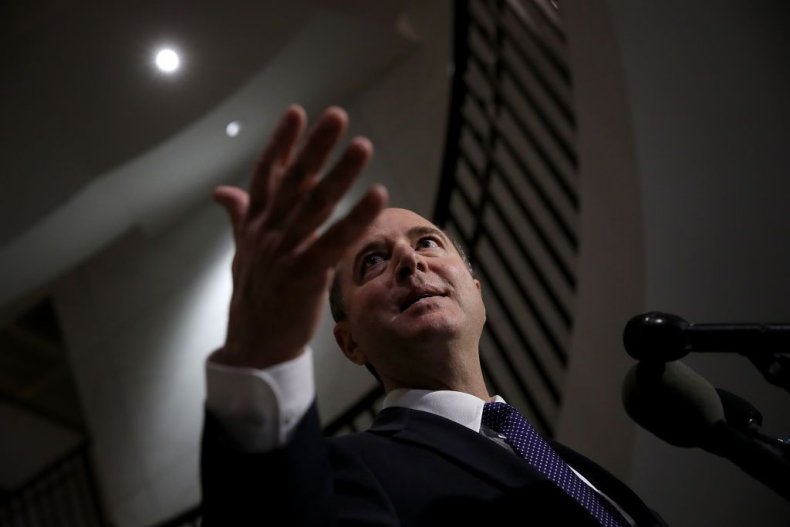 Facebook did not explicitly link the campaign to Russia but said the accounts had been exposed as part of an investigation into fake news and disinformation on the site following the 2016 presidential election.
Democrats, though, pointed the finger of blame at Moscow.
Senator Mark Warner of Virginia, the ranking Democrat on the Senate Intelligence Committee, described the findings as "further evidence that the Kremlin continues to exploit platforms like Facebook to sow division and spread disinformation."
"I'm glad Facebook is taking some steps to pinpoint and address this activity. I also expect Facebook, along with other platform companies, will continue to identify Russian troll activity and to work with Congress on updating our laws to better protect our democracy in the future," he continued in a statement.
Representative Adam Schiff of California, the House Intelligence Committee's senior Democrat, warned that the report "demonstrates what we've long feared: that malicious foreign actors bearing the hallmarks of previously identified Russian influence campaigns continue to abuse and weaponize social media platforms to influence the U.S. electorate."
Schiff noted that the report came only 100 days before the midterm elections, with the tactics used by Russia closely resembling those used to sow discord during the 2016 presidential election.
"It is clear that much more work needs to be done before the midterm elections to harden our defenses, because foreign bad actors are using the exact same playbook they used in 2016— dividing us along political and ideological lines, to the detriment of our cherished democratic system," he added.
In its statement, Facebook said the fake accounts it had removed had gone to much greater lengths to conceal their identity than those of the Internet Research Agency, the Russian organization that played a key role in disseminating fake news and propaganda in 2016.
The company said it had uncovered activity around a planned successor to last year's white nationalist Unite the Right rally in Charlottesville, Virginia, and a left-wing campaign to abolish ICE, the Immigration and Customs Enforcement agency.
The report came after the Daily Beast revealed that Senator Claire McCaskill of Missouri, a vulnerable Democrat in the upcoming midterms, had been targeted by Russian hackers last year.
The New York Times reported that lawmakers had been briefed on the findings in meetings at the Capitol.