Bill Browder Says Russia Accusing Him of Poisoning Lawyer Who Was Tortured in Prison Is Part of Putin's 'Vendetta'
Russia's prosecutor general announced new charges against American financier Bill Browder on Monday, accusing the longtime critic of Russian President Vladimir Putin of poisoning his own lawyer and running a criminal network.
The charges are the latest in the ongoing battle between Browder, who was once Russia's largest foreign investor, and the Russian government.
Browder opened a company called Hermitage Capital Management in Russia in the mid-1990s, as Moscow was caught in the throes of an emerging open market. For years he was a supporter of Putin, who Browder said would reform the country by taming the oligarchs who had emerged victorious but ruthless from the fall of communism.
But, as Browder would later describe in numerous interviews, his opinion about Putin changed when he came to believe the president planned to be the biggest oligarch of them all. The Russian government, led by Putin, had started seizing the assets of wealthy businessmen whose loyalty was suspect. By 2005, it was Browder who had fallen out of the Kremlin's good graces. He was deported from the country, and his company was subsequently raided.
According to Browder, Hermitage Capital Management was fraudulently re-registered under the name of a convicted criminal and used to apply for a $230 million tax rebate. Browder's lawyer Sergei Magnitsky, who allegedly blew the whistle on the tax fraud scheme, was then arrested and died in prison under suspicious circumstances.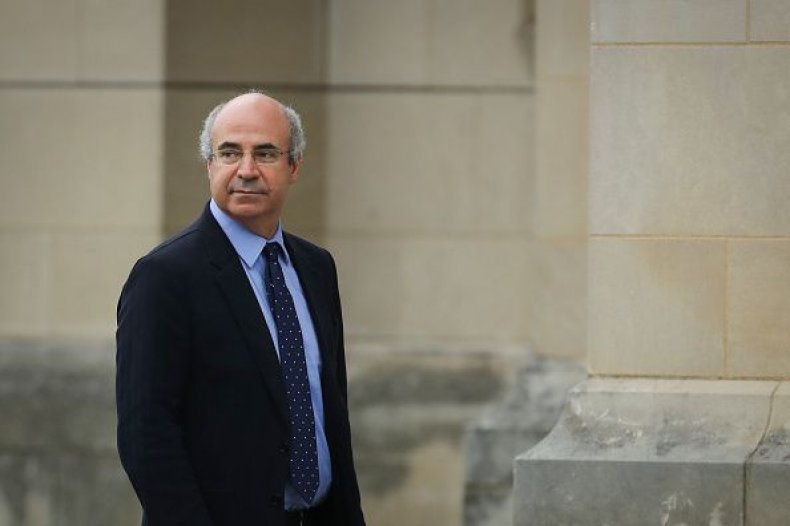 Browder has spent most of the past decade lobbying foreign governments to punish those he believes are responsible for his lawyer's death. His work resulted in the passage of the 2012 Magnitsky Act, which barred entry to the U.S. and froze the assets of 18 Russian government officials believed to be connected to the case. The law was expanded to become the Global Magnitsky Act in 2016, and now around 44 accused human rights abusers from around the world have been sanctioned under the legislation.
The fact that Russia has invested resources into lobbying against the Magnitsky Act, famously sending Kremlin-linked lawyer Natalia Veselnitskaya to discuss the bill with members of the Trump campaign in June 2016, hints at how much the Russian government would like to see the law overturned. Browder, meanwhile, continues to lobby for a European version of the Magnitsky Act.
In a message to Newsweek, Browder said that the latest charges against him were in direct response to his lobbying efforts.
"Since the Magnitsky Act was passed in 2012, Putin has made it his single largest foreign policy priority to have the Magnitsky Act repealed. He's also been on a personal vendetta against me. Tomorrow, the Dutch government will be introducing an EU Magnitsky Act proposal to all EU member states and these latest bizarre allegations are an emotional reaction to that," Browder told Newsweek.
According to the version of events put forward by the Russian government, it was Browder who stole from Russia. He has been charged with tax evasion and sentenced twice in absentia, once to nine years in prison. Monday's charges allege that Browder was part of a criminal organization that aimed to embezzle money from Russia and that he may have been behind Magnitsky's death in prison.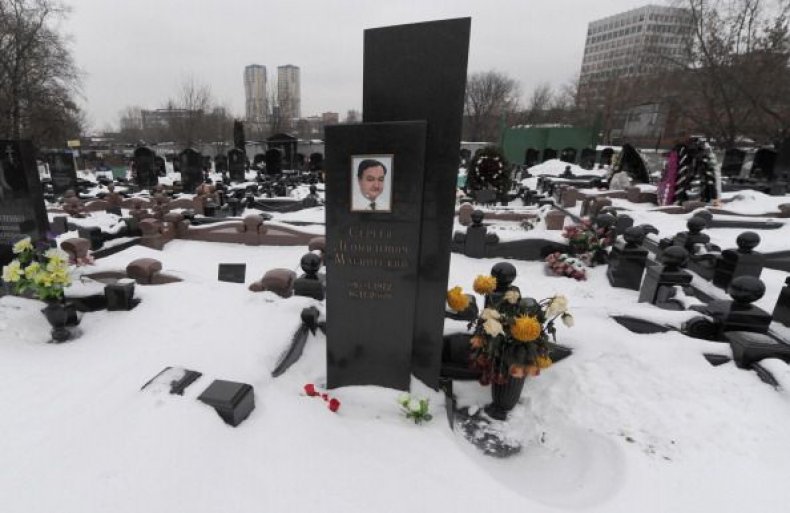 During a joint press conference between President Donald Trump and Vladimir Putin in Helsinki in June, the Russian president used the public pulpit to request an opportunity to send officials to question Browder. Trump agreed at first, but he later backtracked after widespread outrage over the prospect of Russia questioning U.S. citizens.
Moscow, meanwhile, has used its membership in Interpol to pursue the financier, who now resides in the United Kingdom. Browder occasionally had been detained while traveling but then later released when officials from various European countries came to the opinion that Russia was using Interpol as a means to persecute a political opponent. On Monday, Russian prosecutors said they will put Browder on a wanted list and that they expect Interpol to cooperate.
A Russian official named Alexander Prokopchuk has been slated to take over the presidency of Interpol after the Chinese head of the organization, Meng Hongwei, resigned and then disappeared mysteriously last month. Many analysts say the appointment of a Russian, particularly a veteran of the country's interior ministry like Prokopchuk, could provide ample opportunity for Russia to abuse Interpol.
"Interpol's role in global law enforcement is dependent upon on the institution's credibility and impartiality," Jonathan Reich, an attorney who represents Russian business persons and anti-corruption dissidents who have been targeted via Interpol, told Newsweek. "Allowing Russia, which is alleged to regularly abuse Interpol's system for political persecution, to assume the presidency of the organization would grievously impair Interpol's credibility and undermine effective cooperation of law enforcement officials."
Browder, meanwhile, agreed that allowing Russia to take charge of Interpol could lead to politically motivated use of the organization.
"Russia has made seven abusive attempts to have me arrested since 2013 on politically motivated charges. If Russia is allowed to take over Interpol, it is like the mafia taking over global law enforcement," Browder told Newsweek.