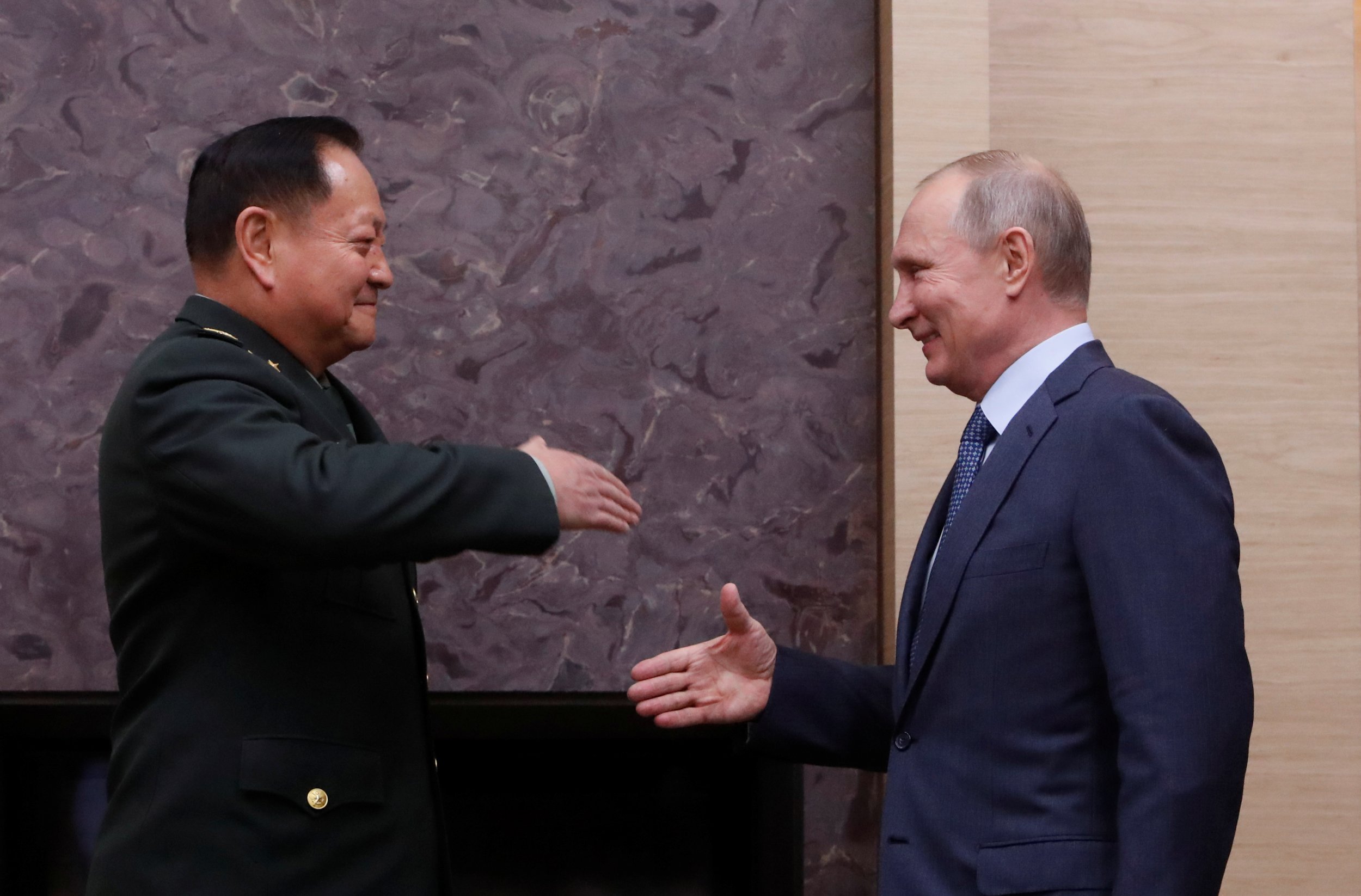 China and Russia have teamed up on drills aimed at countering North Korea, as well as the U.S. and its regional allies, amid the threat of nuclear war outbreak.
The two countries on Monday began a joint computer-simulated anti-missile air drill in Beijing that will last six days. China's defense ministry said its exercises with Russia are aimed at repelling ballistic and cruise missiles in the region from other countries. They are also meant to show Pyongyang that China and Russia are gearing up for a potential crisis, according to military experts.
"These exercises are aimed at preparing the two militaries as North Korea becomes more provocative and unpredictable, and with no sign that Pyongyang is likely to give up its nuclear program and the U.S. repeatedly threatening to strike the North," Li Jie, a military expert in Beijing, told the South China Morning Post on Tuesday.
Another military expert, Collin Koh of Nanyang Technological University in Singapore, said the drills are also intended to counter the U.S. alliances that are being formed as a result of North Korea's missile threat.
"This latest move is a response to the growing cooperation between the U.S. and its allies in northeast Asia in the realm of missile defense and respective buildups of such capabilities as seen in Japan's quest to buy [anti-missile system] Aegis Ashore and South Korea's...Terminal High Altitude Area Defense (THAAD) system," Koh told the South China Morning Post.
South Korea and the U.S. insist that the THAAD anti-missile shield is necessary to protect Seoul from attacks by the Kim Jong Un regime, but China considers it a security threat at its border, and Russia also believes it is heightening tensions.
The exercise by China and Russia started the same day that the U.S., South Korea and Japan initiated two-day missile-tracking drills in the waters between the Korean Peninsula and Japan. It was the first trilateral anti-missile drill the U.S. has led with its allies to date since North Korea set off its most powerful rocket on November 29.
Russian military Chief General Valery Gerasimov on Monday warned Japanese Defense Minister Itsunori Onodera that the U.S.'s military drills on the peninsula "would increase tension and bring instability."
Onodera responded that Russia has "big clout" with North Korea and asked Moscow to cooperate in addressing North Korea's missile and nuclear provocations. For now, however, Russia has partnered with China, which has called for the U.S. and South Korea to stop the exercises it blames for sucking the region into a vicious cycle.