North Korea Neighbors Russia and China Carry Out High Tech Anti-Missile Drill in Beijing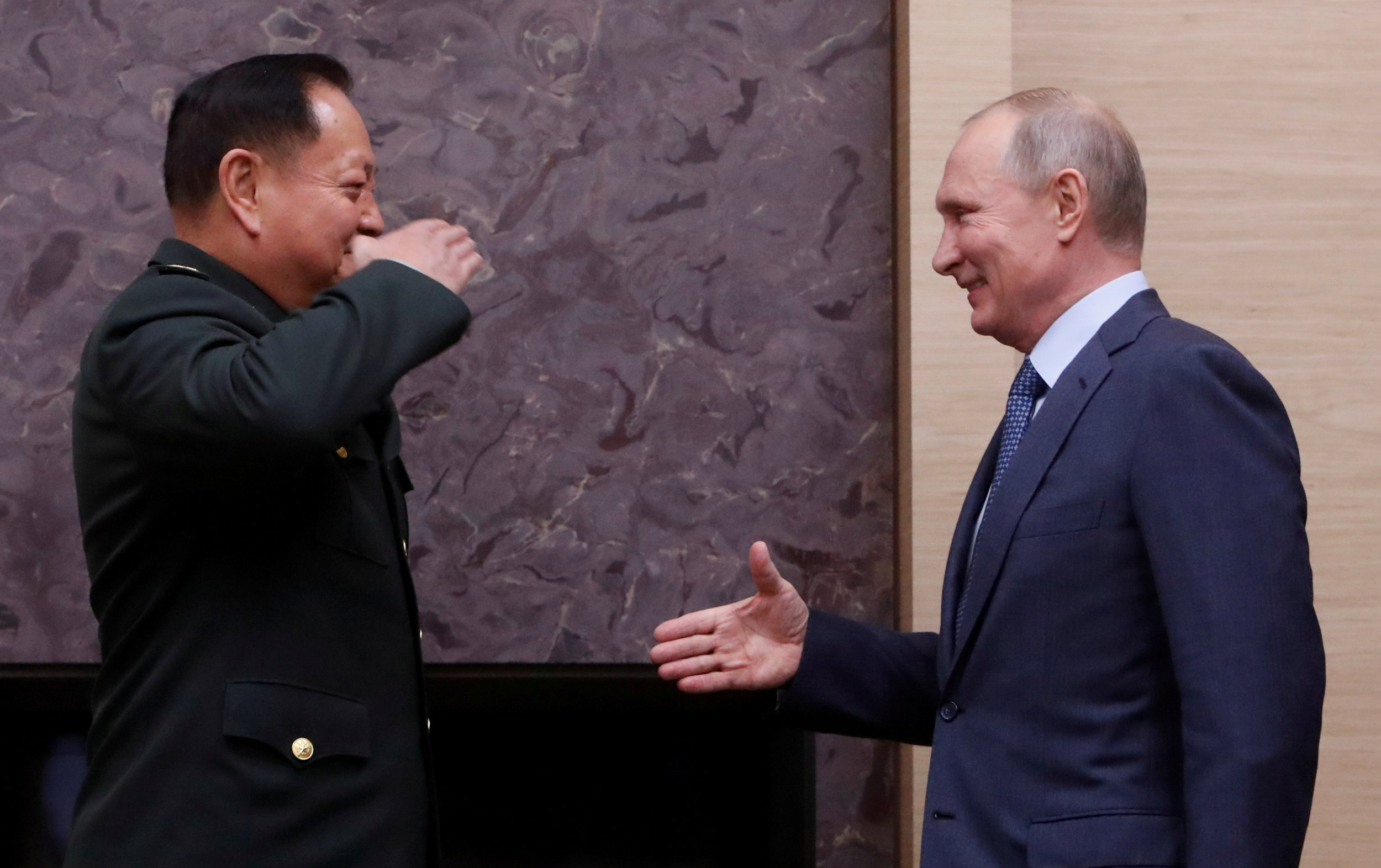 North Korea's neighbors Russia and China have conducted computer-generated air defense drills in a move that Moscow claims has made the relationship between the two nations even stronger.
The five day drill drafted servicemen from both militaries and was headed by the deputy chief of the Russian air force, Pavel Kurchenko, and the Chinese air force's top commander, Ma Zhenjun.
Read More: U.S. and Russia are going at it over Trump's boasts of victory over ISIS
Russia's Ministry of Defense issued a statement commending the drill, which officially finished Saturday, but did not reveal any details of the scenario it addressed.
"The leaders of the exercises stressed that all the tasks assigned to the military specialists of both countries were fully met, and a completely new level of interaction between all levels of command and control from headquarters to unit commanders was achieved," the statement from Russia's ministry to state news agency Itar-Tass reported.
Russian forces in the country's far east have had a busy year, with official figures released by the military earlier this month showing that the Pacific fleet has spent four times longer at sea than planned.
Moscow gave no reason for this, but noted that the single busiest region where it was taking place was Primorye, Russia's only territory bordering North Korea.
The North Korean regime has carried out a series of missile tests this year, stoking fears that its deteriorating relationship with the U.S. and its nearby allies could descend into war.
Russia and China have presented a united front on North Korea so far, claiming that they object to Pyongyang's nuclear military program but refusing to sever ties with the state. Both have called for the U.S. to pledge that it will also scale back its military presence in the region.
Russian President Vladimir Putin's top security adviser, Nikolai Patrushev, said at the start of the month that Moscow is "preparing" should war erupt around North Korea but stressed: "We must not allow this."
Commentary from North Korea's official news agency has said in the past that only the country's missiles are intended to specifically deter the U.S., not Europe or any country, even if they are in range.