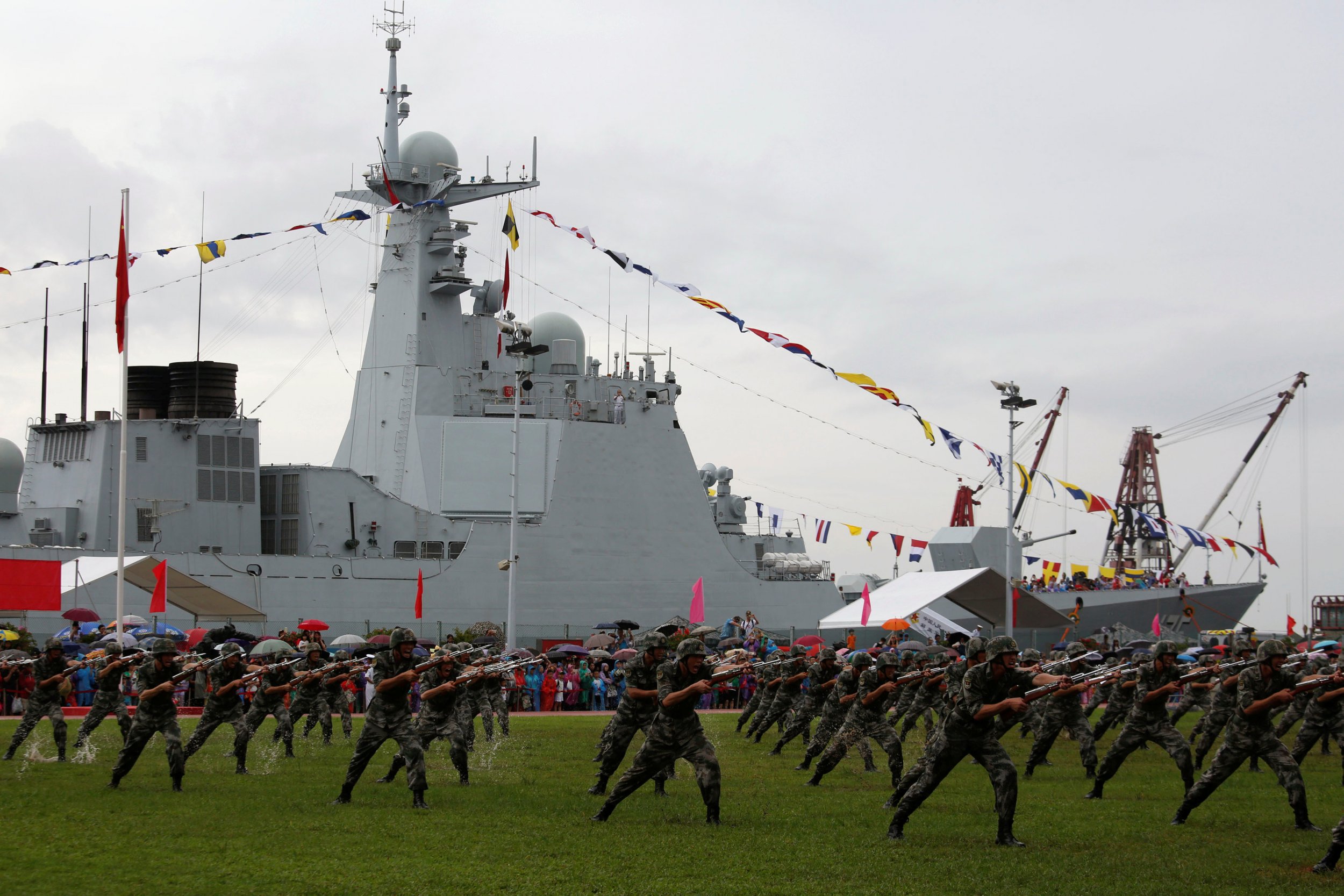 Russia and China will join forces for a Baltic Sea military drill in late July, rallying around 10 ships for another bout of muscle flexing in the tense region, state news agency Itar-Tass reported Tuesday.
The exercise, Marine Cooperation 2017, the latest in a busy summer of drills, will span the last week of July and will also involve a total of around 10 aircraft from China and Russia.
Read more: Russia accuses NATO of too many recon flights, while its own recon flights get buzzed
"The key goal of the exercise is to increase the effectiveness of the two navies' cooperation in combating security threats at sea, developing the compatibility between crews aboard Russian and Chinese warships, [and] strengthening the friendship and cooperation between Russia and China's navies," Russia's Defense Ministry said in a statement to Tass.
The drill will involve joint anti-air defense, as well as anti-submarine and anti-ship combat. The drill has run annually between Moscow and Beijing's forces since 2012, though usually takes place in waters closer to the territories of each country.
China's deployment will arrive in the Baltic on Friday and among its ships taking part are the destroyer Changsha, the frigate Yuncheng and the supply vessel Lomahu. Besides the Baltic, on Russia's west coast, the exercise will involve training activities in two more seas—the Sea of Okhotsk and the Sea of Japan, both to Russia's east.
The drill follows a series of military exercises in what is usually a busy time for militaries in the Baltic anyway, but comes before a planned Russian exercise in September that Lithuania has described as "simulating" warfare with NATO.
That drill, called Zapad, will test the combat readiness of Russia and its ally Belarus's western troops, though the pair's Baltic neighbors fear it will comprise a much larger number of troops than initially announced.
Lithuania and its fellow Baltic states, Estonia and Latvia, have expressed a high level of concern about Russian military maneuvers since Moscow's annexation of Crimea from Ukraine in 2014. Recent polls show fear of war across the Baltics is higher than the fear of extremist attacks.