Russia and China Criticize U.N. Over Handling of South Sudan Peacekeepers Inquiry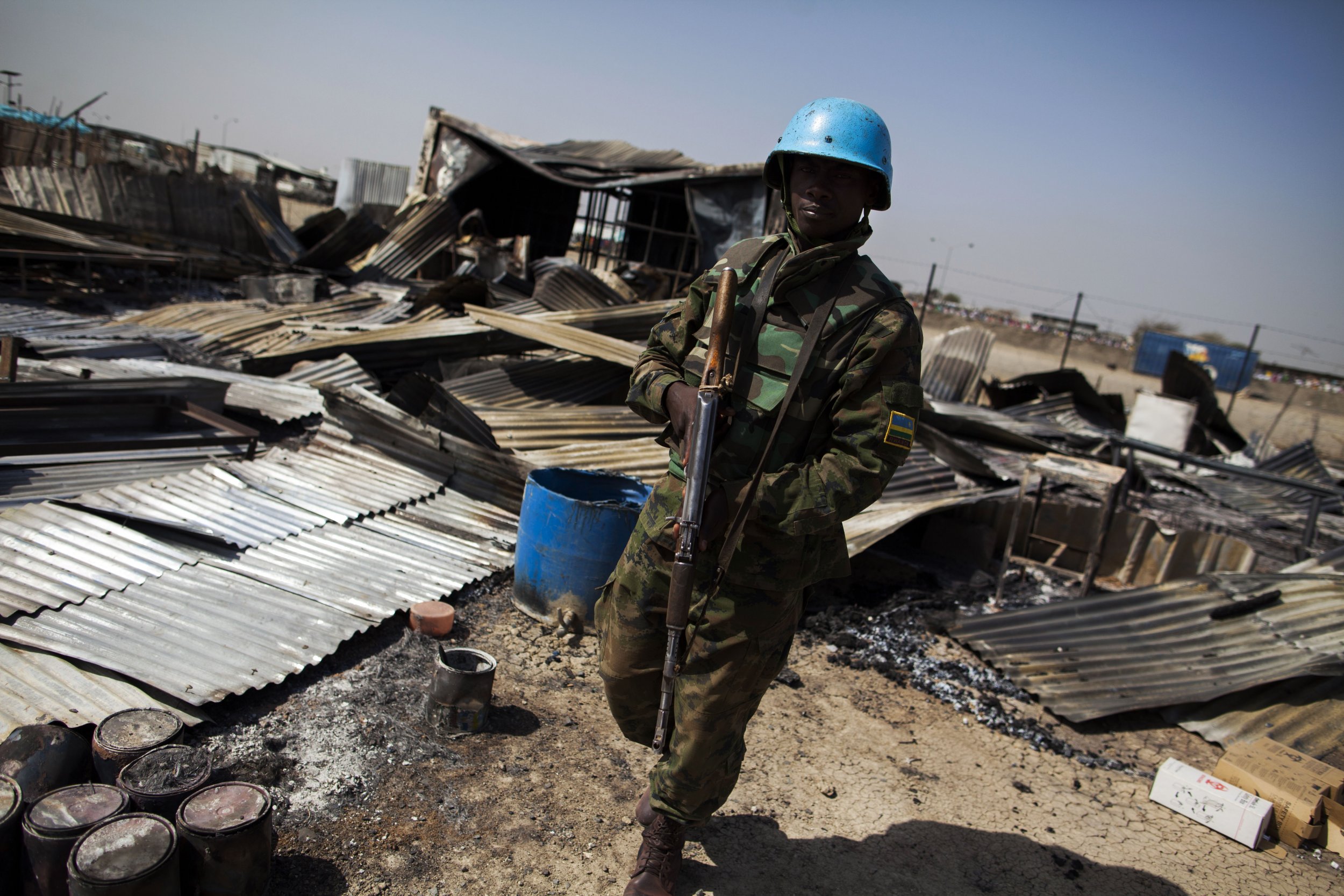 Russia and China have criticized the United Nations for its handling of an inquiry into the peacekeeping mission in South Sudan, which found that U.N. forces failed to protect civilians from violence in July.
On Monday, U.N. Secretary-General dismissed the Kenyan head of the peacekeeping mission, Lieutenant General Johnson Mogoa Kimani Ondieki, after a special inquiry found that a "lack of leadership" had led to a "chaotic and ineffective response" from peacekeepers during an outbreak of violence in the capital Juba, in which more than 70 people were killed.
Kenya responded by announcing that it would pull its 1,000-odd troops from the peacekeeping mission—known as UNMISS—which is mandated to have up to 17,000 troops.
Russia's Deputy U.N. Ambassador Peter Illichev criticized the decision on Thursday, saying it was "premature."
"We don't have a special representative, she's leaving, we don't have a force commander...The whole structure is in ruins," said Illichev, according to Reuters. The U.N. envoy to South Sudan, Ellen Loj, is due to step down at the end of November.
The U.N. inquiry found that peacekeepers had failed to protect civilians, including one woman who was assaulted in plain sight of peacekeepers on September 2, just meters from the entrance to a protection-of-civilians site in Juba. Peacekeepers also failed to respond to calls from aid workers who were attacked in the terrain compound by government troops, who gang-raped and murdered some of those present.
Two Chinese peacekeepers were killed in the fighting in July. The inquiry also found that peacekeepers from several countries, including China, had deserted their defensive positions during the fighting.
China's foreign ministry spokeswoman Hua Chunying said on Friday in Beijing that the report contained "groundless criticism" of its peacekeepers, expressing "regret" over the inquiry's impact on UNMISS.
Both China and Russia are permanent members of the U.N. Security Council. Russia has repeatedly rejected U.N. calls for an arms embargo to be placed on South Sudan.
Civil war broke out in South Sudan in December 2013 after President Salva Kiir accused then vice-president Riek Machar of plotting a coup. Both parties signed a peace agreement in August 2015 and Machar returned to Juba in April, but was forced to flee after the outbreak of violence in July. Kiir has since appointed a replacement for Machar as first vice-president, an appointment rejected by Machar's camp