Russia and China Talk Joining Forces to Shake Dollar's Dominance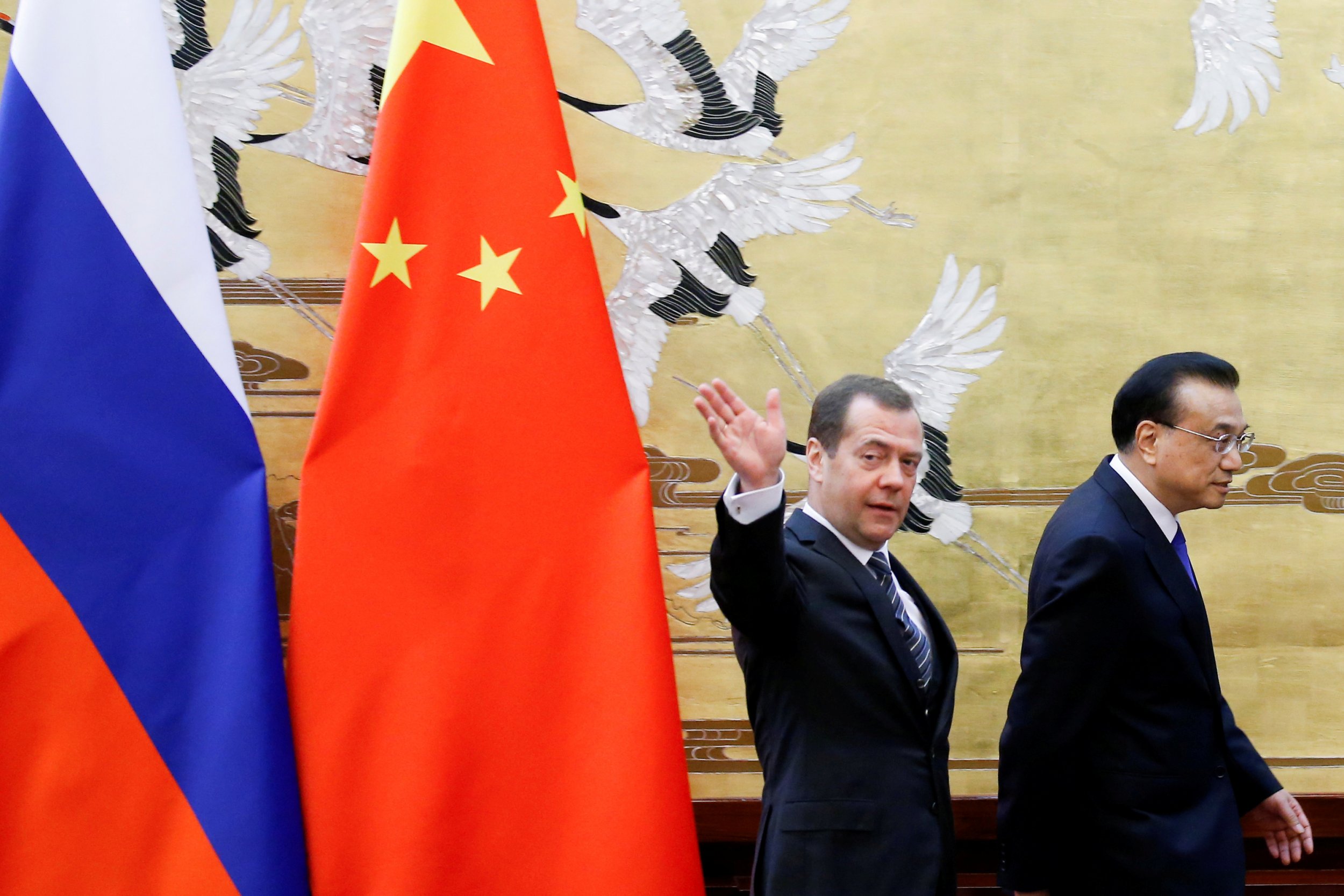 Russia and China could join forces in linking their national payment systems, to rival Western alternatives, Russian Prime Minister Dmitry Medvedev said at an event in Beijing.
Underlining the success of China's Unionpay system and Beijing's efforts to internationalize its currency, the yuan, Medvedev told a press conference in Beijing that Russia was developing its own payment system, known as Karta Mir.
"At the moment it is being discussed whether Karta Mir should be linked to Chinese payment systems in some way," Medvedev said Wednesday, according to Russian state news agency Itar-Tass.
Russia first began work on Karta Mir in the aftermath of its political fallout with the West over Moscow's annexation of Crimea and ensuing war in Ukraine in 2014.
Standing next to his Chinese counterpart Li Keqiang, Medvedev said the system would "allow [people] to use the card in payments both on the territory of Russia and the territories of other countries.
"I think this has great prospects, which can allow to avoid problems that arise with the use of American payment systems. I am referring to Visa, MasterCard and others of the like."
Medvedev did not say what problems he was referring to, though one of Karta Mir's intended selling points to Russians is the fact that it works in annexed Crimea.
Russia has sought to align its economy closer to China and the Far East since its relationship with the European Union deteriorated after it annexed Crimea from Ukraine. During his visit to China, Medvedev played up the two countries' association, announcing that one of the future joint projects will be a fund for "innovative studies."
"I think that the more financial instruments there are in the modern world, the more stable the global financial system will be," Medvedev said. "The world needs a balanced system of financial relations, based on the use of different reserve currencies for different transactions. There should not be dominance by any single currency."
China is currently striving to internationalize its yuan currency as a potential rival to the U.S. dollar, but Russia's ruble is still yet to recover fully from a financial crisis which began in 2014.