Russia and Iran in Talks Over Arms Deal Worth $10 Billion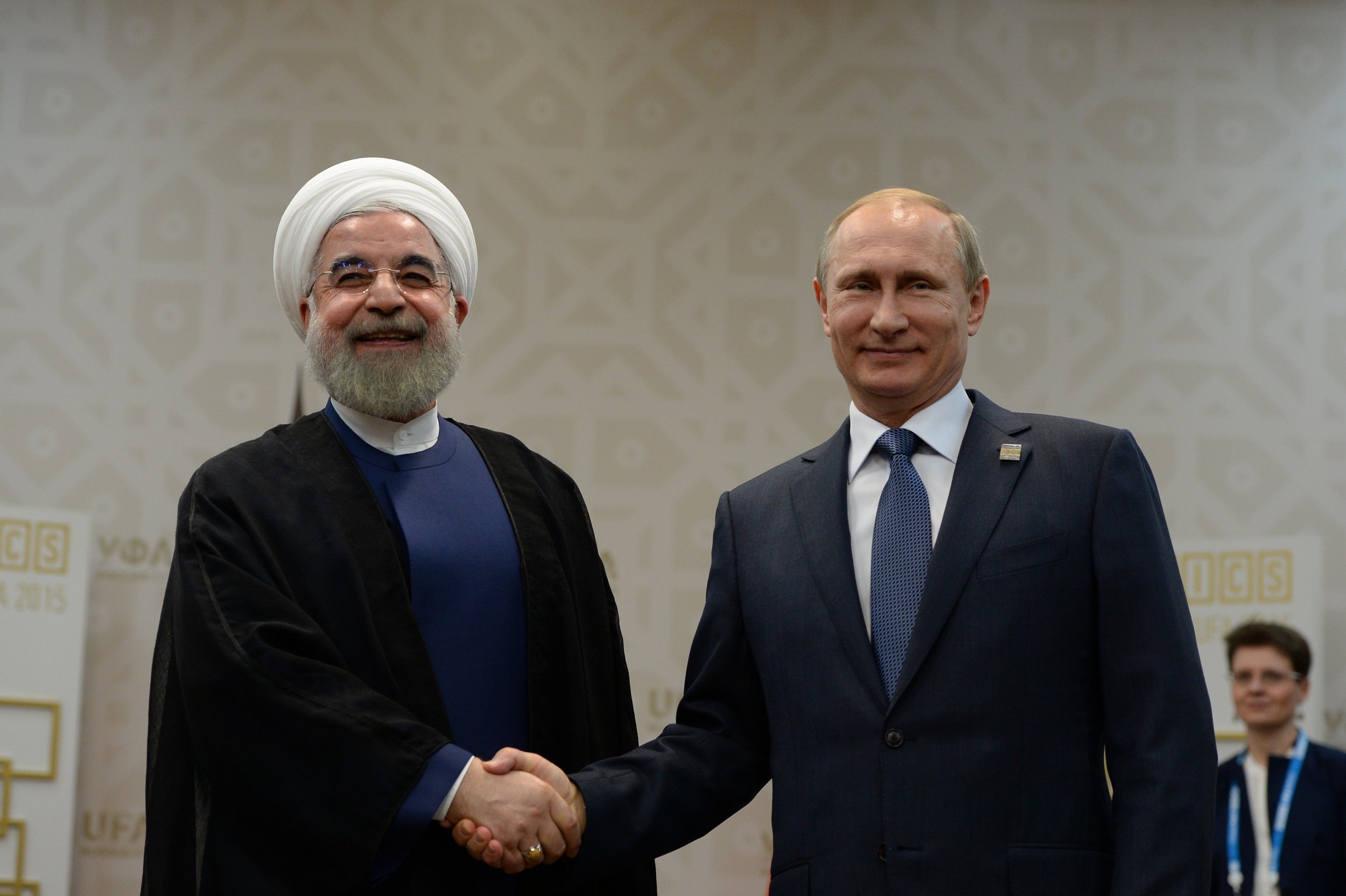 Russia and Iran are in talks to seal a $10 billion arms deal that would see Moscow send tanks, artillery, aircraft and helicopters to Tehran, a senior Russian senator said Monday.
"These negotiations are being carried out, the road has been paved," Viktor Ozerov, head of the defense and security committee in the Russian upper house of parliament, told reporters on a visit to Iran, state news agency TASS reported.
"The order book, discussed today, [reflects] the needs of Tehran and amounts to some $10 billion," he added.
Ozerov said that the deal would not be a one-time delivery, but a series of transfers over a number of years. He cautioned, however, that a U.N. moratorium on Iran obtaining weapons is in place until October 2020, so Moscow would need the requisite approval from the U.N. Security Council before transferring any materials to the Islamic Republic.
"In the same [Security Council] resolution it's been outlined that the supply of armored vehicles, artillery systems, planes and combat helicopters can occur before 2020 with permission of the U.N. Security Council," he said.
While it is likely that some of the Security Council member states, such as the U.S., could oppose the deliveries, the senior Russian senator said that Moscow would simply wait it out and return to negotiations in 2020 "when the legal [limitations] will be removed."
In October, Russia delivered S-300 air defense missile systems to Iran after the lifting of Western sanctions on the Islamic Republic following the landmark nuclear deal signed between Tehran and world powers in July 2015.
Both Iran and Russia support the regime of Syrian President Bashar al-Assad in the five-year-long conflict. Moscow is largely carrying out air raid operations against rebel groups battling the Syrian leader's forces while Tehran's troops are operating on the ground.
The shared interests of Russia and Iran in Syria has seen a bilateral relationship based on trade, cooperation in arms and technology, and skepticism of U.S. global leadership take shape. Iran allowed Russia to use the Shahid Nojeh air base near the western city of Hamedan for its air operations in Syria. Even though Iran requested to leave Russia after a short amount of time in August, for "showing off" and detailing its use of the base, it was a level of foreign military presence on Iranian soil that experts say has not been seen since World War II.