Russia and Japan Clash Over Supersonic Fighter Jets on Disputed Islands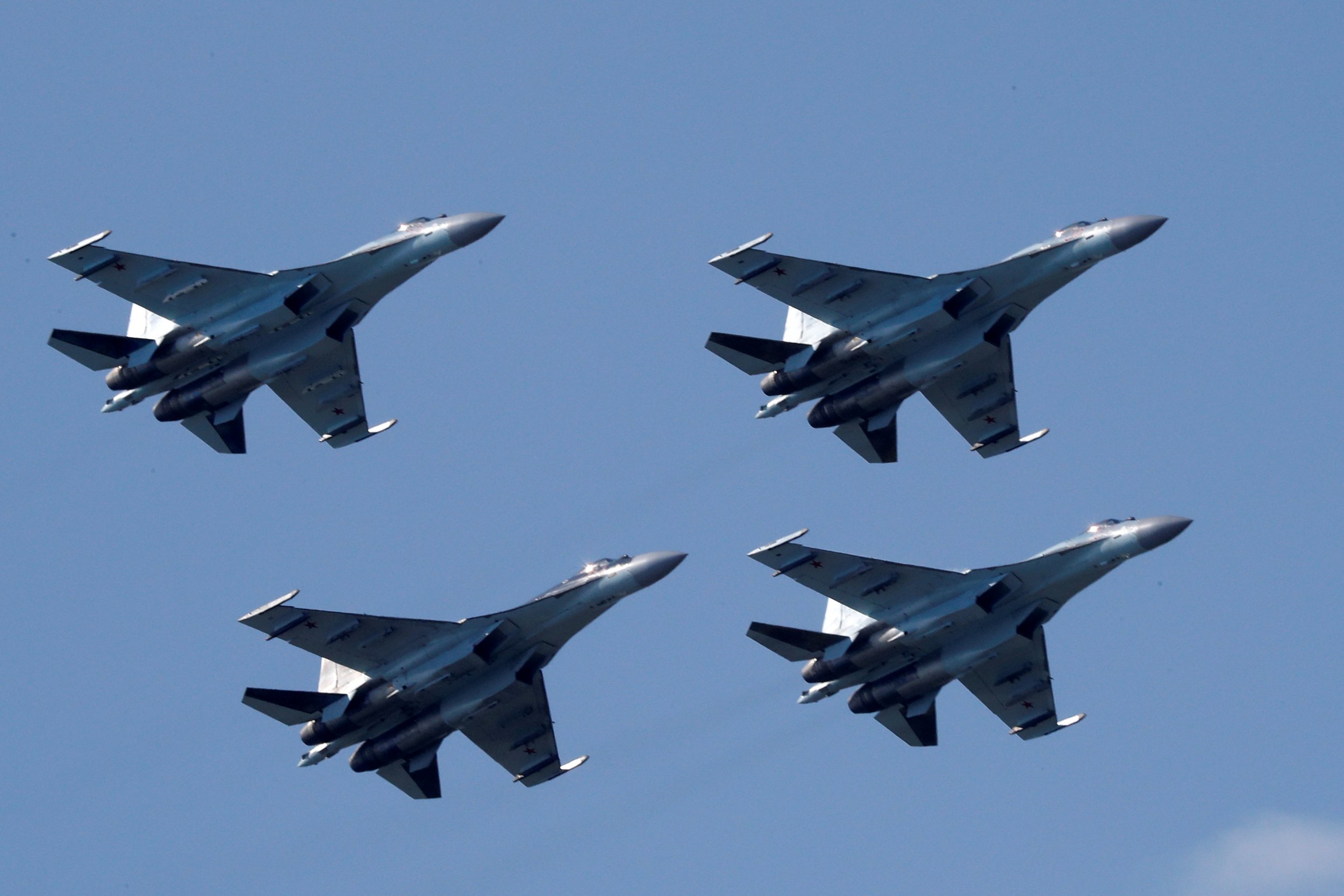 Russia has rebuffed Japan's request that Moscow pull its supersonic fighter jets deployed on an island chain claimed by both countries, arguing that the move is "in line with Russia's policy" on the matter.
The four small islets that stretch between Russia's Sakhalin and Japan's Hokkaido are a frequent source of disagreement between the two nations, whose governments failed to sign a peace treaty to end World War II as a result of the dispute. Russia retains de facto control of the territories, and earlier this month landed Su-35S fighter jets on Iturup island, prompting Japan's Cabinet Secretary Yoshihide Suga to send an official note of protest to Moscow voicing "profound regret" over the Russian decision.
"Russia's actions are in line with Russia's defense policy, including the foreign policy of Russia, which is not aggressive and which does not destabilize or aim to destabilize relations, such as bilateral [ties] with Japan," Maria Zakharova, spokeswoman for Russia's Foreign Ministry said on Thursday, the Interfax news agency reported.
The Kremlin's policy on the four islands it calls the South Kurils, has been a refusal to negotiate their status as legitimately Russian, even though the last document before the war between the two nations identified them as Japanese. The Soviet Union occupied the islands in the closing days of World War II, and Joseph Stalin's forces deported the indigenous population in the war's aftermath.
The islands, which Japan continues to refer to as the Northern Territories, are overwhelmingly populated by Russians, and Moscow has suggested it is not flexible on the matter, refuting the validity of the 1855 charter that supports Japan's claim.
"Everything that happens on the territory of the Russian Federation is done openly, and we inform our colleagues about this, we answer their questions," Zakharova said. "That is why, in the given instance, all explanations were given on every level."
Read More: Thousands evacuated as 550-pound bomb from WW II found in river
Despite the courteous tone between Moscow and Tokyo, the Russian Ministry of Defense has repeatedly deployed forces on or around the islands, which do not currently have extensive military installations. Russia caused more concern among Japanese officials when it granted its armed forces permission to militarize Iturup's civilian airfield earlier in January.
"We keep telling the Russian side military exercises and the laying of an optical fiber line on the islands is unacceptable from our point of view," Japan's Foreign Minister Taro Kono told Russian state news agency Itar-Tass last month, in remarks that appear to have gone unheeded. "For the cardinal solution of such problems, it is necessary to conclude a peace treaty by settling the issue of sovereignty over the four islands."