Soviet History: Russia and Poland Lock Horns Over Warsaw's Monuments Law That Is an 'Appalling Provocation'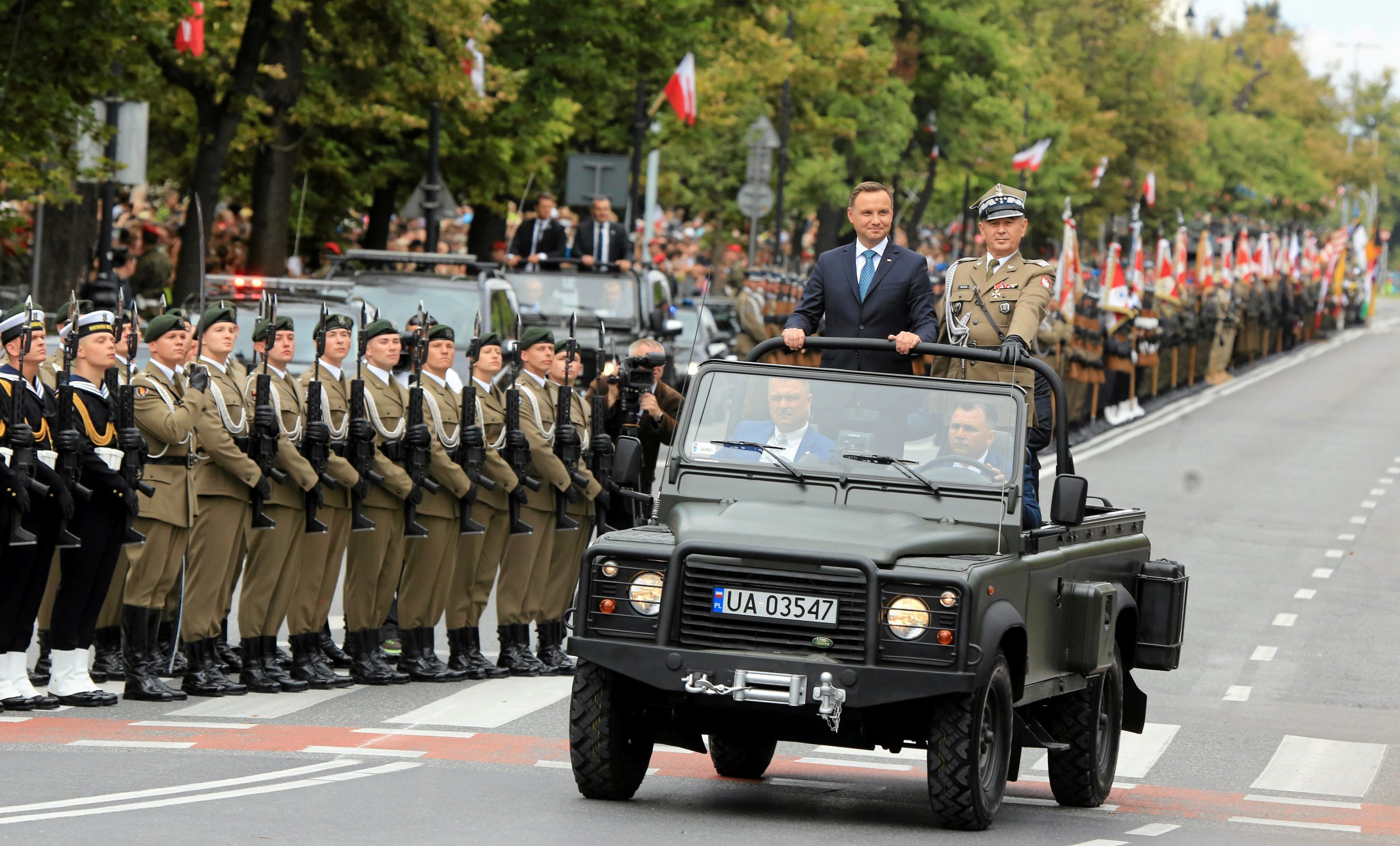 Relations between Russia and Poland have again become strained as the neighbors indulge in a war of words over a law passed in Warsaw on Monday that seeks to stop the promotion of nostalgia for the Communist or "any other totalitarian" regime from the country's history.
Under the legislation, dates, names and mentions that are deemed to glorify events that produced victims of totalitarian regimes will be removed from some public monuments.
In response, Moscow accused its neighbor of dealing it a "heavy insult" and prompted Russian senators to discuss if Moscow should prepare sanctions against Poland.
"The Polish government unquestionably understands well how heavy an insult they have dealt to the Russian people and the peoples of former Soviet countries whose sons and daughters fought against the common enemy for the life and liberty of Europe's people, including Poles," Russia's Foreign Ministry said in an emotional statement released on Tuesday.
"Nonetheless in Warsaw, they are consciously undertaking this appalling provocation," the statement added, warning of impending "consequences."
Related: Russians think they did not need U.S. or U.K. help to defeat Adolf Hitler
The ministry's major gripe with the law was that it aims to wipe out monuments to what it estimates were 600,000 Soviet soldiers and officers killed fighting on Polish soil and buried there. "Hundreds of thousands of Soviet prisoners of war were kept in German concentration camps and also rest in peace in Polish soil," the statement said.
The heavy death toll that Russia and other countries sustained on World War II's eastern front has made remembrance of the conflict a sensitive subject in modern Russia. Since Soviet times, the Red Army's triumphs against Nazi Germany have become a major redeeming factor for the Kremlin's otherwise checkered political history.
Today, the majority of Russians believe the Soviet Union could have defeated Nazi Germany with or without the help of the allied powers.
Russian Senate Speaker Valentina Matvienko said on Wednesday that the ministry had informed lawmakers it is readying "response measures," but did not include specifics. Senator Anton Belyakov has even suggested that Polish politicians in favor of the law should be placed under sanctions.
Warsaw, however, has accused Russia and its foreign ministry spokeswoman Maria Zakharova of seeking to "discredit the good name of Poland" without reading the law carefully.
"We are strictly underlining the fact that the law mentioned by Maria Zakharova does not aim to and is not directed at changing laws concerning monuments which form part of a burial place for Red Army soldiers," Poland's Foreign Ministry said in a statement to public broadcaster Polskie Radio on Wednesday. "Its aim is to prevent the glorification of symbols for totalitarianism victims of which have been Poles, Ukrainians, Russians and other peoples."
World War II is a controversial topic in Russian-Polish relations as Moscow continues to hold in highest esteem the hundreds of thousands of Soviet troops that pushed Nazi troops back from Eastern Europe.
In Poland, the Soviet decision to find a peaceful coexistence with Nazi Germany by splitting control of Poland without declaring war on each other has colored the enthusiasm for venerating the Soviet contribution in Poland. After the war, Poland's territory fell entirely under the control of a communist satellite government to the Soviet Union.