Russia and Syria Say Forces Almost in Total Control of Aleppo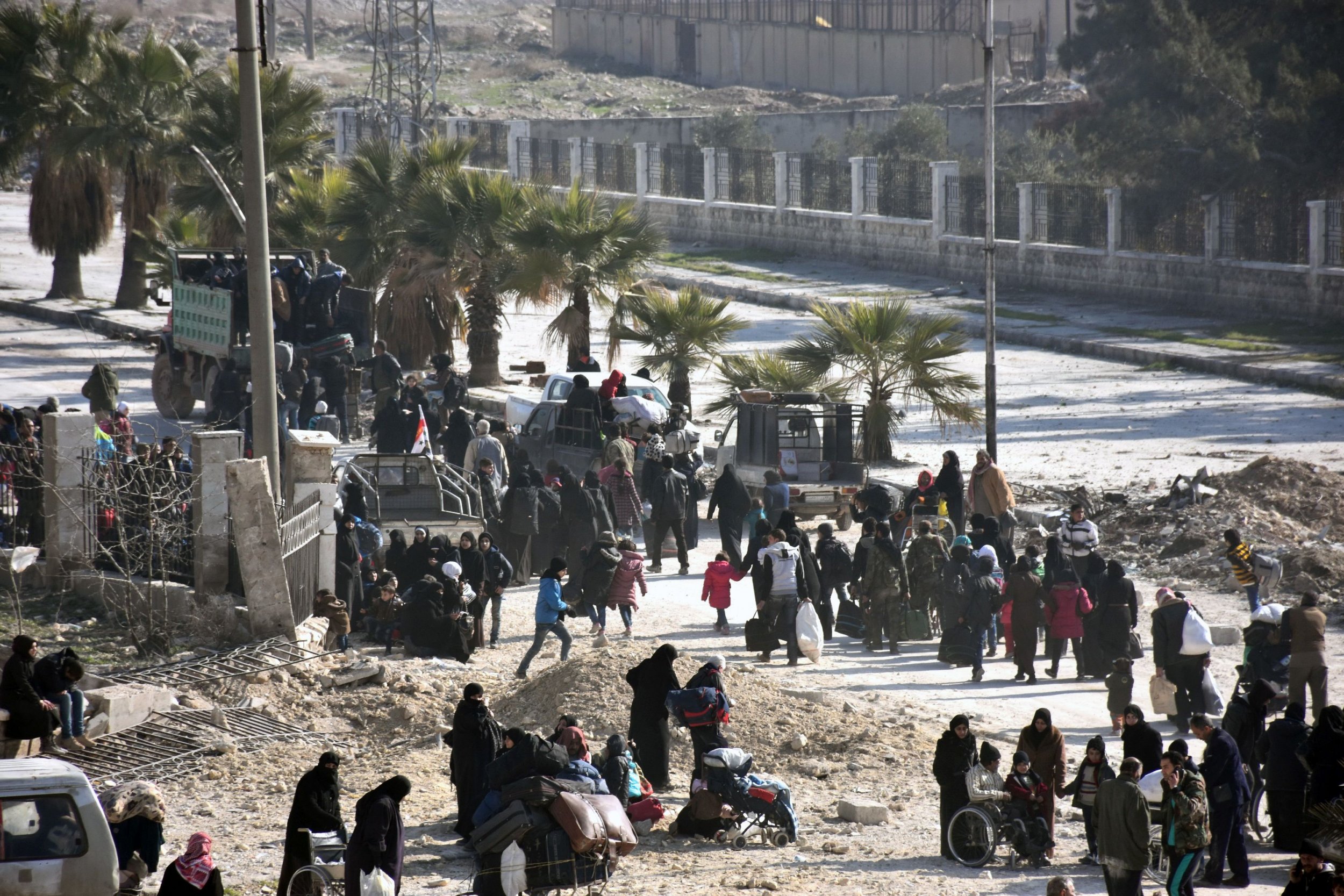 Russia and Syria said Monday that the battle to take control of Aleppo is almost over, with the majority of the rebel-held east of the city now under Syrian government control, thousands of civilians fleeing the area and thousands of rebels surrendering.
Lieutenant General Zaid al-Saleh, head of the Aleppo security committee, said that the military operation to wrestle back the city was now in its final stages.
"The battle in east Aleppo should end quickly. They (rebels) don't have much time. They either have to surrender or die," he told Reuters.
A Syrian military statement released Monday said that its forces had secured 98 percent of eastern Aleppo, with only one enclave of rebels and civilians remaining, the Associated Press reported.
The Russian Defense Ministry said Monday that Syrian forces controlled more than 95 percent of Aleppo and that more than 2,000 rebels have surrendered in eastern Aleppo.
Related: ISIS has recaptured the ancient Syrian city of Palmyra
On Monday, French Foreign Minister Jean-Marc Ayrault accused Russia of "constant lies" over its operations in Aleppo, pledging to seek a negotiated ceasefire in the city but then continuing military operations against its residents.
"There is Russian doublespeak… a form of constant lies. On the one hand they say let's negotiate, and we negotiate to reach a ceasefire," Jean-Marc Ayrault said ahead of a meeting of EU foreign ministers in Brussels.
"On the other, they continue the war, a total war, it's a desire to save the Assad regime and to make Aleppo fall."
France's top diplomat said that Moscow was deceiving the international community about its aim of defeating extremists in Syria, after the Islamic State militant group (ISIS) recaptured the ancient city of Palmyra late Sunday.
"The Russians who pretend to fight against terrorism are in fact focusing on Aleppo and have given space to Daesh [Islamic State], which is in the process of taking back Palmyra, which is very symbolic," Ayrault said.
The fall of eastern Aleppo would hand Bashar al-Assad his greatest victory in the five-year-long civil war that has claimed more than 300,000 lives and displaced millions.