Germany: Russia and Turkey's Ties Will Not Weaken NATO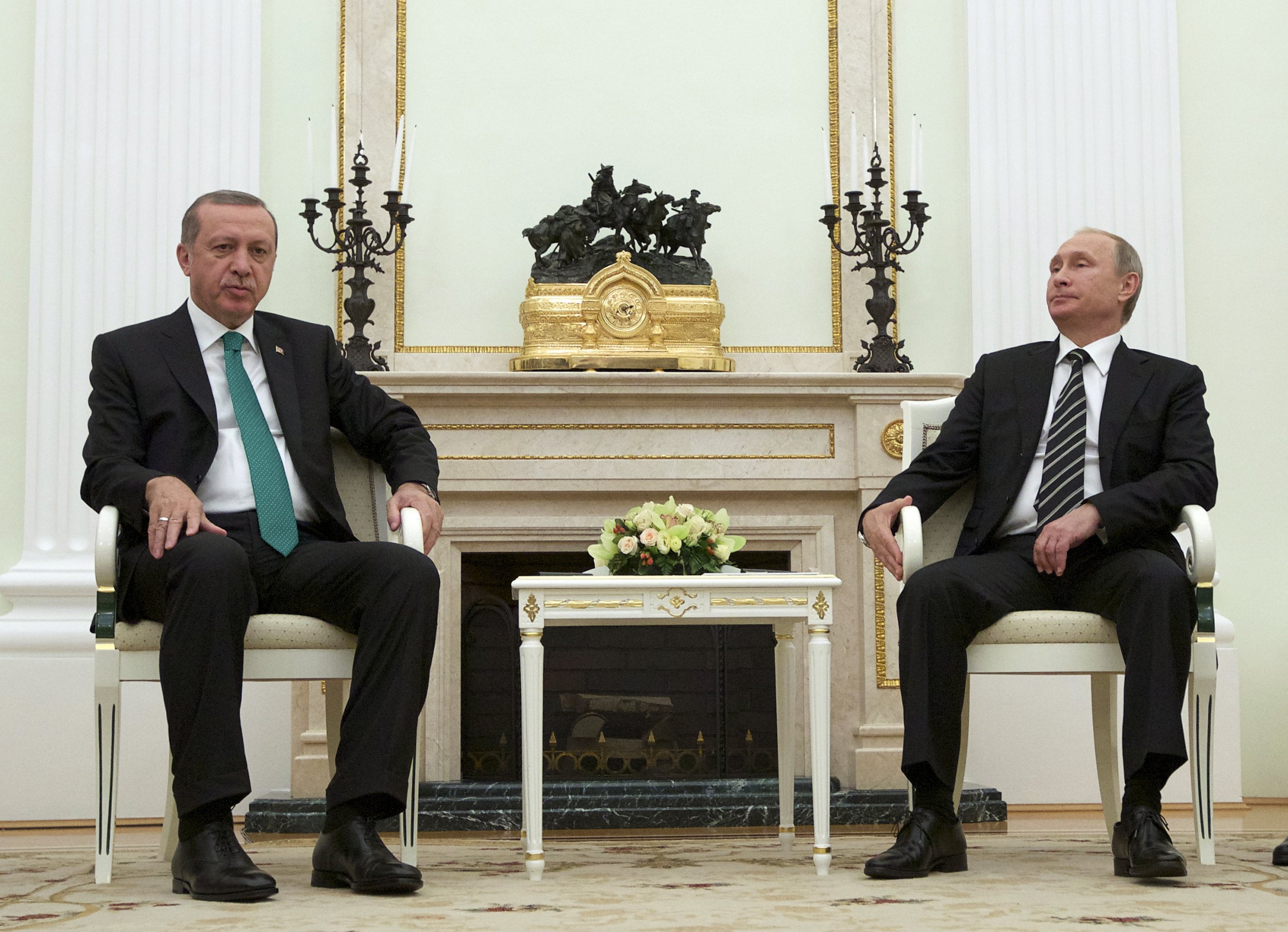 Germany is not concerned by Turkey and Russia's more amicable relationship, as the two countries' presidents meet, promising a "new start" to ties between Moscow and Ankara.
While relations between Turkish President Recep Tayyip Erdogan and his partners in NATO and the EU have worsened in the aftermath of last month's failed military coup in Turkey, Erdogan's rhetoric to Russian President Vladimir Putin has turned much friendlier. European leaders have cautiously warned Erdogan not to use the crackdown against coup plotters as a way to weed out political opposition, but Putin has been largely supportive of the government.
Germany's Foreign Minister Frank-Walter Steinmeier told tabloid Bild that he does not fear that Turkey's rapprochement with Russia would see Ankara also turn away from NATO.
Steinmeier said Turkey is an important NATO ally "and must remain so," although he also highlighted that he thought it unlikely ties between Turkey and Russia would become "close enough that Russia can offer an alternative to the security partnership of NATO."
Erdogan arrived in St Petersburg Monday to meet with Putin for the first time since Turkey's armed forces shot down a Russian jet, briefly violating Turkish airspace in November 2015. Despite trading accusations at first, Erdogan's line softened as Russian trade and visa sanctions hit Turkey and he eventually apologized for the incident.
The two leaders are likely to discuss the attempted coup; experts have suggested it is likely Erdogan will be interested in measures used by Putin to prevent dissent in his own country. Prior to his arrival in Russia, Erdogan gave a long interview to Russian state media in which he described the Russian president as "my friend Vladimir" and heralded their meeting a "new page" of Russia-Turkey relations.