Six new countries will join Russia's annual International Army Games for the first time this year.
When the games launch on July 28, Algeria, Vietnam, Myanmar, Pakistan, Sudan and the Philippines will join 26 other nations, bringing the total to 32, or "nearly a third more than last year," Russian Defense Minister Sergei Shoigu announced on Friday, state news agency Tass reported.
"It is a pleasure to see that the scope of competitions expand geographically and the list of participants grow," Shoigu said. Along with Russia, Azerbaijan, Belarus, China and Kazakhstan, Iran and Armenia will serve as the competition's organizers, he explained.
The annual games, which this year will consist of 26 military contests as a spectator sport, were launched by Russia's Ministry of Defense in 2015. They will take place in various Russian military training facilities within the country as well as several military bases abroad. Since the events' inception, Russia has maintained a 100 percent record of victory. Last year China placed second and Kazakhstan came in third.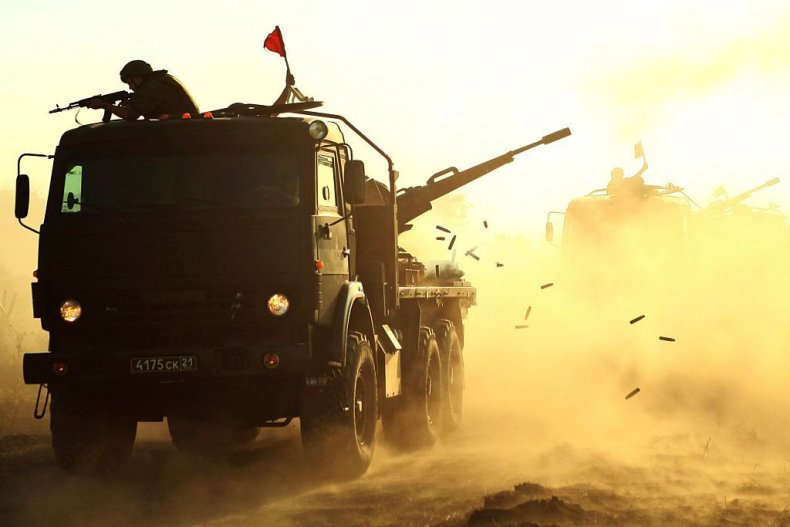 NATO members do not traditionally take part in the competition, despite Moscow's insistence that they are welcome to do so. However, Greece did choose to participate in one event last year, making it the only NATO member represented, according to CNN. Russia insisted that it had sent invitations to multiple other countries from the alliance to participate.
In a statement to Newsweek last year, a NATO official said invitations to these military games "are no substitute for proper transparency and confidence-building measures—such as OSCE [the Organization for Security and Co-operation in Europe] observation of military exercises—which Russia routinely avoids."
Russia launched the military exercises following its controversial 2014 decision to support separatist Ukrainian rebels and annex the Crimean peninsula from Ukraine, an action the broader international community views as illegal. That move has also led Moscow's neighbors, such as Norway, Poland, Sweden, Estonia, Latvia and Lithuania, to express concern about Russia's expansionist ambitions.
Early this month, Russia promised "consequences" in response to Norway's plan to more than double the presence of U.S. Marines within its borders starting next year. In May, reports circulated suggesting that Poland had offered $2 billion for the U.S. to permanently station troops within its borders. Russia responded to the reports, saying such a move could "lead to counteraction from" its side.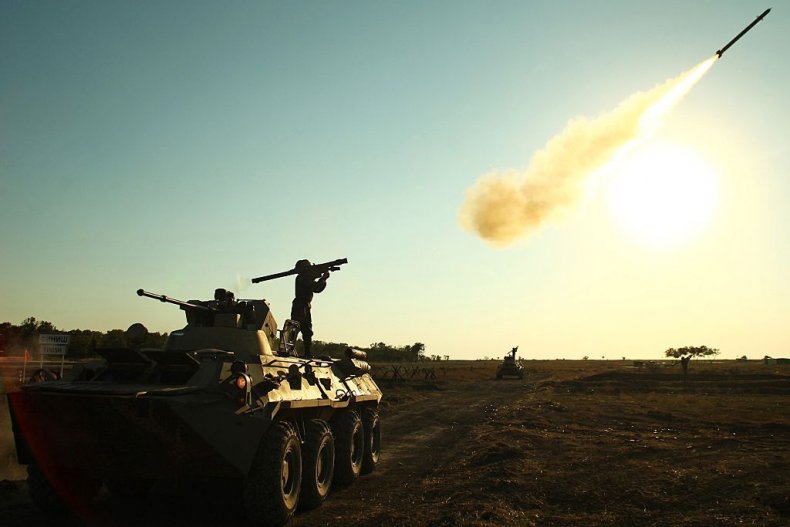 Moscow is also currently under international sanctions due to its interference in Ukraine and the annexation of the Crimea. The U.S. Congress has pushed for more sanctions on Moscow and Kremlin-linked individuals, but President Donald Trump has repeatedly stated that he wants to improve relations with Russia.
Trump recently advocated for Russia's admittance into the G-7, which brings together the world's most advanced economies. Russia was forced to leave the group, formerly known as the G-8, due to its actions in Ukraine. However, recent reports have suggested that Trump agrees with Moscow's position that Crimea should belong to Russia.
On Wednesday, when a journalist asked whether Trump would recognize Russia's annexation of Crimea, National Security Advisor John Bolton responded negatively, but without mentioning the president. "That's not the position of the United States," Bolton said.