Arrest of American Investor Is an 'Emergency' for Russia's Economy, Putin Ally Claims
The arrest in Russia of American financier Michael Calvey could cause an "emergency" in the nation's economy, said former Finance Minister Alexei Kudrin, a close ally of Russian President Vladimir Putin.
In a tweet Monday, Kudrin appeared to imply that Calvey's arrest was politically motivated and to warn that the situation could have longstanding implications for the country.
In 1994, Calvey founded Baring Vostok Capital Partners, a private equity firm that claimed to have raised several billion dollars. Calvey was arrested late last week for allegedly being part of a "criminal gang" that attempted to commit about $38 million of financial fraud.
But most analysts agreed that Calvey had run his business by the book. What's more, they argued that Calvey's arrest would have a chilling effect on foreign investment in Russia.
"Calvey has been charged with overvaluing a company illegally to earn nearly $40 million, a move that makes little sense for a businessman well known for being completely above board in all his dealings and suspiciously linked to an ancillary business dispute," Nick Trickett, an expert on economics and Eurasia with the Foreign Policy Research Institute, told Newsweek.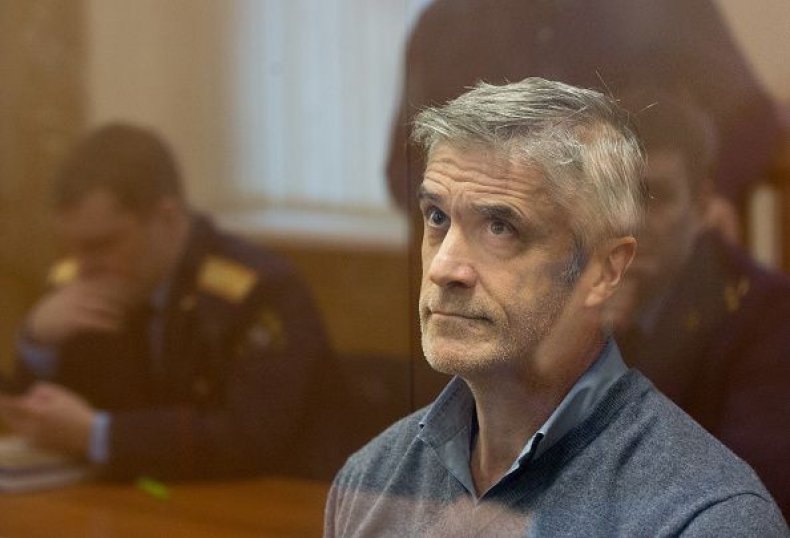 "An investment in the consumer lending bank Orient Express in 2011 proved a headache as nonperforming loans in Russia rose as growth weakened, oil prices sank and sanctions hit. Specifically, Artem Avetisyan appears to be using his friends and connections to go after Calvey, who'd accused Avetisyan of asset stripping the bank into which Orient Express was merged as things went south," Trickett explained. "It seems the Kremlin is no longer worried about appeasing foreign investors. Growth will be led by state investment. This is a sour development sure to spook investors now looking for better returns in developing economies."
Bill Browder, an American-British financier who ran afoul of Russian President Vladimir Putin and lost much of the private equity firm he opened in Russia in the 1990s, noted that people "dramatically underestimate the impact of lack of rule of law and property rights" when they invest in emerging markets like Russia.
Jason Corcoran, a journalist based in Moscow, wrote an op-ed in the Moscow Times in which he argued that Calvey's case was reminiscent of Browder's.
"A source close to the company told me hours after the arrest that the shakedown of Baring Vostok looked like a classic case of 'reiderstvo,' or 'raiding,' a catch-all term that describes a variety of illicit tactics—including theft, bribery, forgery and physical intimidation—used by businessmen, tax officials, lawyers and financiers to seize another business," Corcoran wrote.
The journalist later told Newsweek that he suspected Calvey would remain in prison if he didn't give up control of his company.
"I think Calvey's goose is cooked, unless he admits some sort of guilt and surrenders control of Baring's banking assset, or the Trump administration goes Full Brunson and there is no sign of that happening," Corcoran told Newsweek, referring to the case of American pastor Andrew Brunson, who was imprisoned in Turkey for years until the Trump administration negotiated his release.
"There hasn't been a whimper really out of Washington yet, and Calvey is arguably a much, much more connected and more vital U.S. asset than a man of the cloth. He needs the calvary to arrive, because he is up against the FSB, and Putin is FSB-KGB," Corcoran added, referring to the Russian security services.
Even key figures like Sberbank CEO Herman Gref, who also worked closely with Putin, have publicly defended Calvey. The investor has maintained his innocence.