Russia Arrests Five ISIS Suspects for Plotting Attacks in Moscow, Caucasus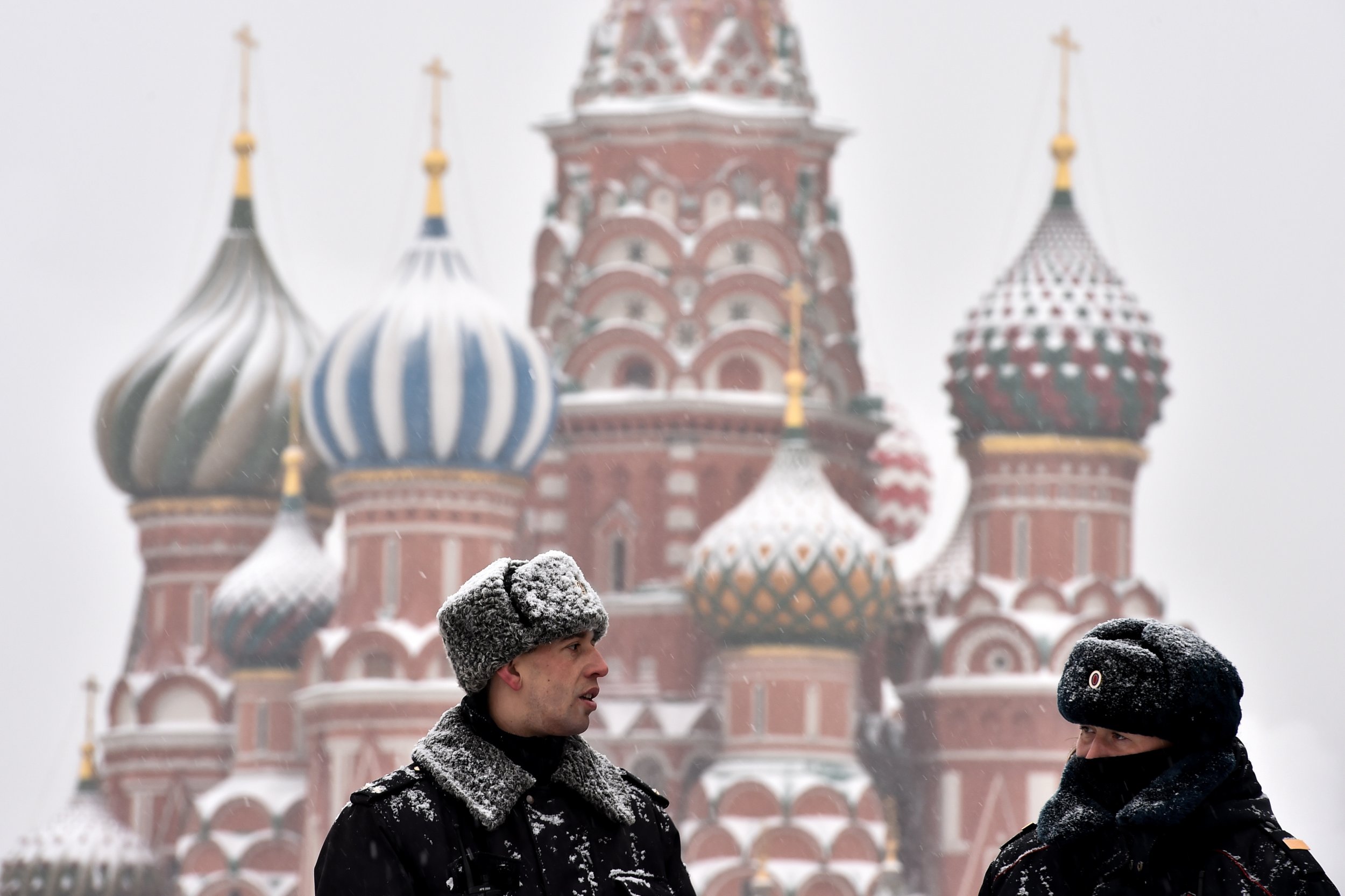 Russian intelligence has arrested five people suspected of links to the Islamic State militant group (ISIS) over plots to attack Moscow and Russia's Caucasus, it said in a statement Tuesday.
The FSB, Russia's internal security service, said that its agents had raided the suspects' properties, discovering five firearms, two explosive devices and ammunition.
It did not reveal the locations of the properties, only stating that the suspects planned attacks in Moscow or the North Caucasus region of Ingushetia.
ISIS has released a series of videos in the past year threatening attacks on Russian soil. The Russian military is supporting the regime of Syrian President Bashar al-Assad, targeting ISIS in airstrikes to damage its presence in the country.
The militant group also claimed responsibility for the downing of Metrojet Flight 9268 over Egypt's Sinai Peninsula on October 31, 2015 as it travelled from Sharm el-Sheikh to St. Petersburg, killing all 224 people on board. Russian and Egyptian officials have said that an attack was the most likely cause of the crash.
Many of ISIS's foreign fighter contingent have traveled from the Caucasus regions of Russia, such as Chechnya and Dagestan and Russian federal security services estimate that around 2,500 Russian nationals have joined the group's ranks since 2015.
They are concerned that Russian-speaking ISIS militants will return to the country to carry out attacks, such as the Istanbul triple suicide bombing at Ataturk Airport in June, in which at least one suspect from Russia detonated an explosive device, killing 45 people and injuring 230 more.
In February, authorities arrested seven suspected ISIS members in the central Russian city of Yekaterinburg for preparing attacks in Moscow, St. Petersburg and the Sverdlovsk region.
The group's leader was a member of ISIS who had traveled to Russia from Turkey, according to the FSB, who said they discovered an explosives laboratory in raids on the cell.