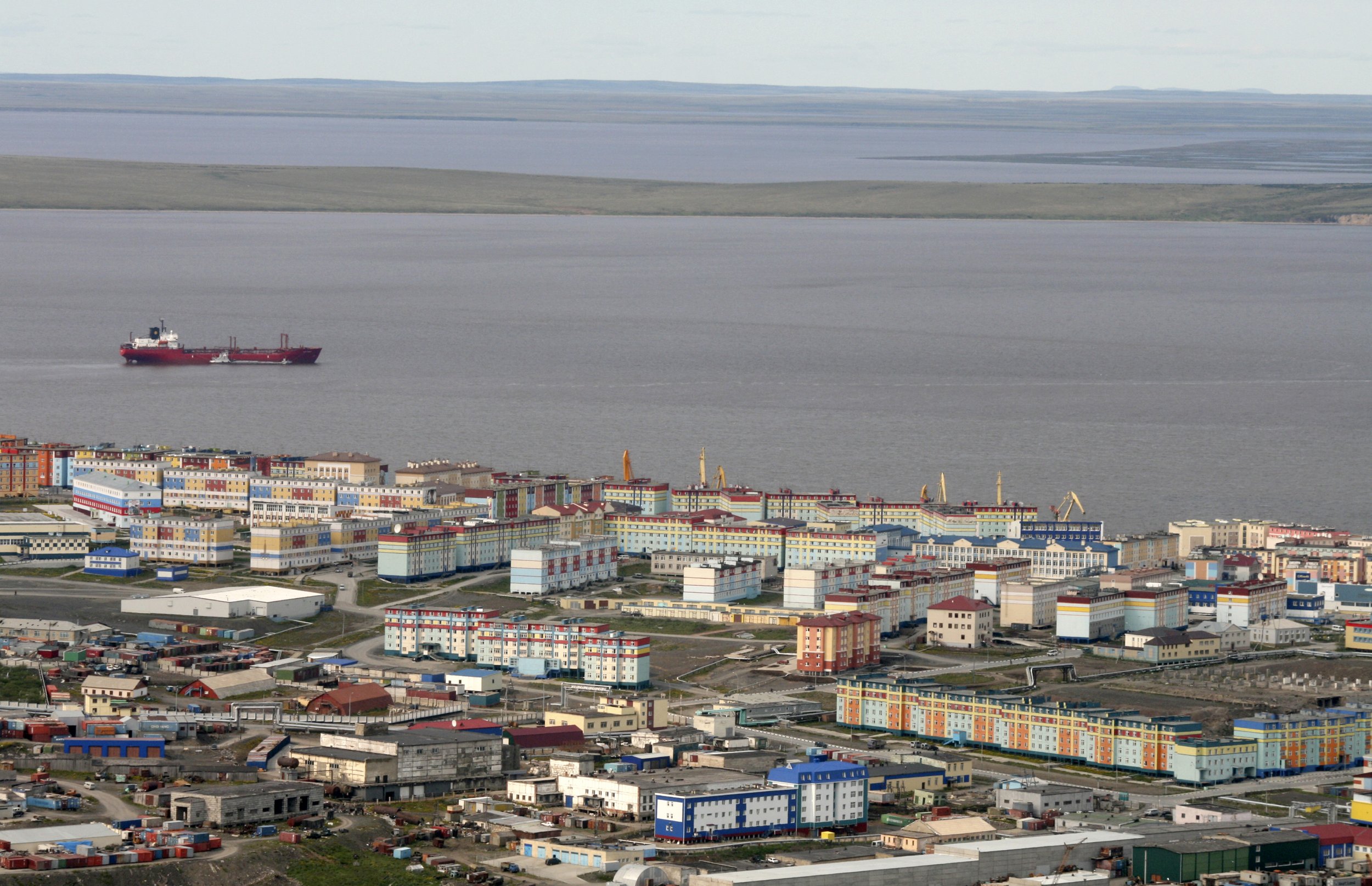 Russian authorities said they were holding an American man who arrived on its far eastern Pacific coast by dinghy, having apparently sailed all the way from Alaska.
The BBC reported that the man—named by Russia's foreign ministry as 72-year-old John Martin, from Anchorage, Alaska—was found, exhausted, near Lavrentiya, a coastal village in the Chukotka region, having crossed the Bering Strait, which separates the U.S. from Russia.
According to a report by state-backed Russian news agency Tass, U.S. diplomats were working with Russian officials to resolve the situation. Martin's motives were unclear; Tass said he did not ask for asylum when he was discovered on August 1.
The U.S. Consulate General in Vladivostok, the major city on Russia's Pacific coast, said it would provide assistance to the man. "We know about this situation. We are working with local authorities and are providing the U.S. citizen with consular services," a spokesperson for the mission told another Russian news agency, Interfax.
Maria Zakharova, a spokeswoman for the foreign ministry, claimed Martin "traveled down the Yukon River in Alaska in his personal one-seat boat." Zakharova said the man had decided to take to the sea about two weeks ago, but "due to inclement weather and because he lacked navigation equipment, he spent several days in the open sea. This is how he ended up in the Russian Federation."
Interfax quoted a source close to the investigation, who said the man had been fishing along the Alaskan coast and decided to sail to China. Instead, he ended up on the very eastern tip of Russia, several thousands of miles away from the Chinese coast.
The adventurer is now being held in Anadyr, the main town in Chukotka. The region is sparsely populated and home to around 50,500 people. The majority of those who live there rely on hunting and reindeer-herding to survive, the BBC said. The region is bigger than Texas, with poor infrastructure and significant poverty. Those who live in its urban centers tend to work in the mining industry, extracting oil, natural gas, coal, gold and tungsten.
Chukotka, just 55 miles from Alaska at its closest point, was a key strategic location during the Cold War. Since the collapse of the Soviet Union, numerous projects have been proposed to link Alaska to Russia, whether through an underwater tunnel or a bridge using two islands sitting in the middle of the strait as connecting points. But due to funding difficulties, technical challenges and political barriers, no project has gotten off the ground yet.
One of the most recent, and most ambitious, ideas for crossing the strait is China's proposed Trans-Eurasian Belt Development, which would span all of Eurasia and make it possible to drive from London to New York.