Russia Fined Over Mystery Fire in Consulate After U.S. Eviction Order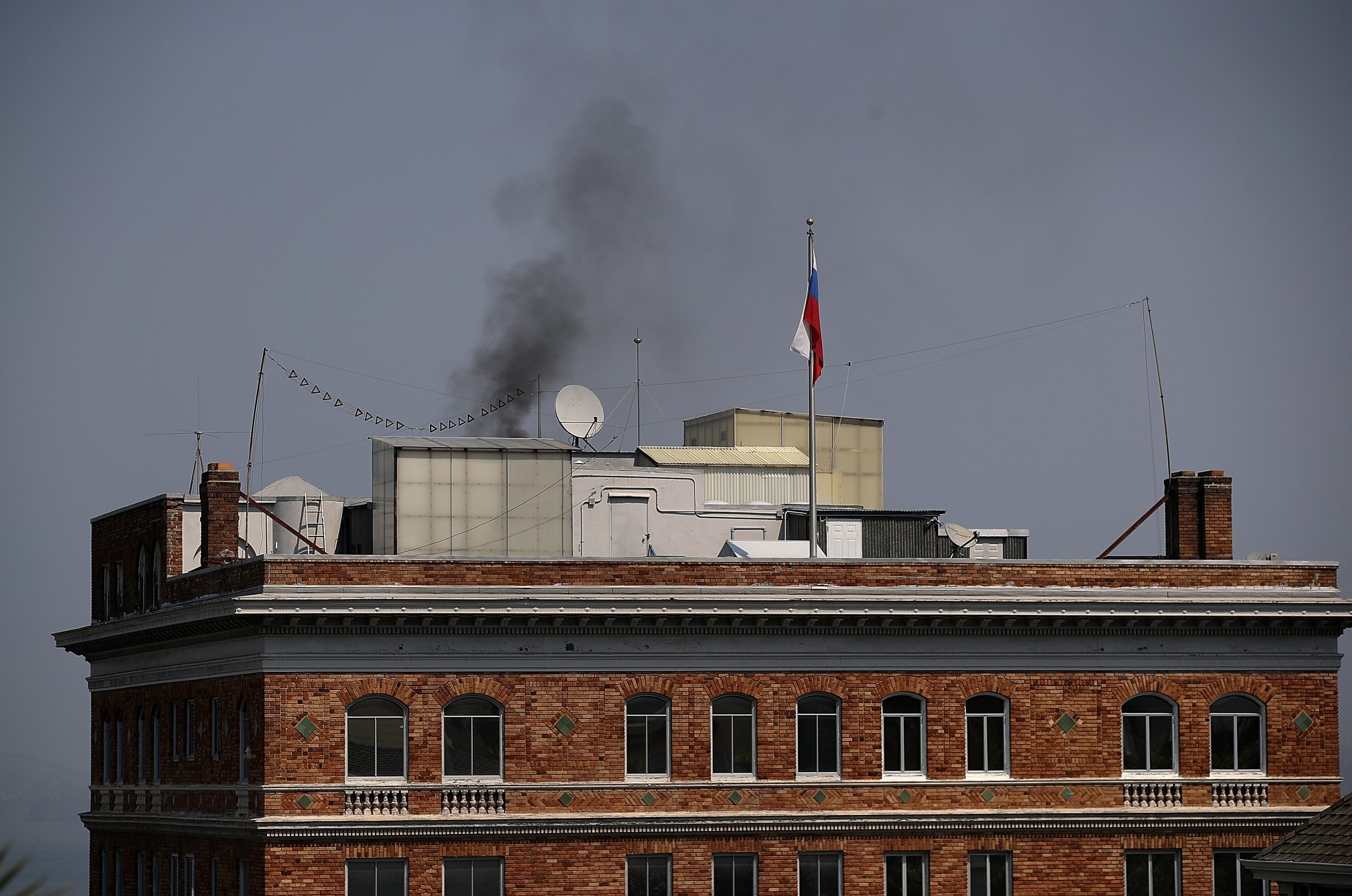 A California pollution board has fined Russian officials for burning "garbage" inside their San Francisco consulate after it was ordered to be hastily closed by the Trump administration.
The Bay Area Air Quality Management District issued the unspecified fine on Tuesday in response to the mysterious plumes of black smoke that escaped the building's chimney on September 1, two days before the staff was forced to abandon the post during the ongoing diplomatic spat between the United States and Russia.
It was unclear what materials were incinerated by the consular staff, so the summons was broad.
Related: Officials suspect Russia used U.N. facilities to impact 2016 election
"We're issuing a violation for burning garbage," Ralph Borrmann, spokesman for the air district, told the local CBS News outlet. "Their staff will be in touch with our settlement staff to look at the circumstances and settle the violation.
"It was clear they weren't burning seasoned dry wood," he added. "There was a lot of black smoke...and because of the thickness and blackness of the smoke, it was clear it was some kind of garbage or material that isn't permitted for burning."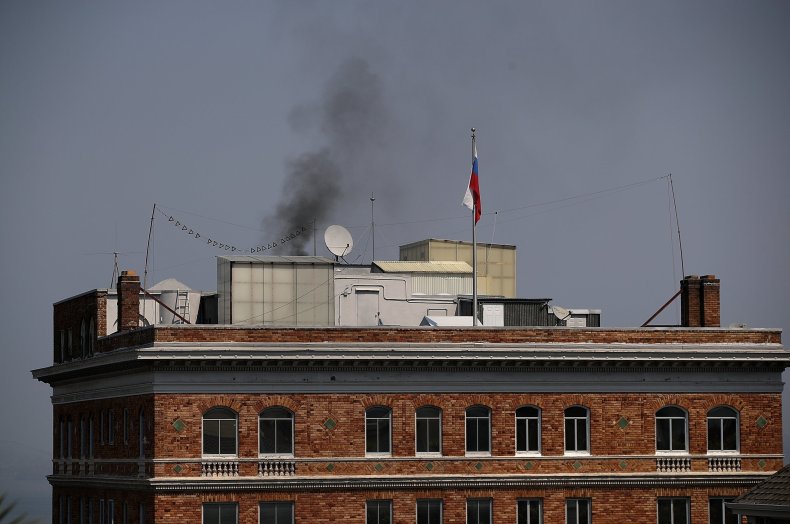 Borrman said no specific dollar amount had been decided, and the fine could take weeks or months to settle. Russia has yet to respond to the citation, but Russian Foreign Ministry Spokeswoman Maria Zakharova said previously that the burning was necessary because the U.S. had given the building's staff only 48 hours to close up and evacuate.
Zakharova has not specified what was being incinerated, saying only that staffers had to "preserve the building." The White House also demanded the Kremlin shutter diplomatic facilities in New York and Washington.
Relations between the U.S. and Russia have been struggling under President Donald Trump and his predecessor, Barack Obama, who was deeply critical of Russian President Vladimir Putin. The two took opposing stances on conflicts in Syria and Ukraine, among other issues, however, their dispute came to a head after Obama accused Putin of meddling in the 2016 presidential election in favor of the rival party's candidate, Trump. In December, Obama expelled 35 Russians over the charges, including members of the San Francisco consulate and their families.
Since taking office, Trump also has accused Russia of interfering in U.S. politics, but claims he and his staff did not play any role in the alleged operation. Trump said he opposed further sanctions against Russia, but reluctantly signed them earlier this month. After that move, Russia cut the number of U.S. personnel to 455, and the U.S. most recently retaliated by closing the San Francisco facility altogether.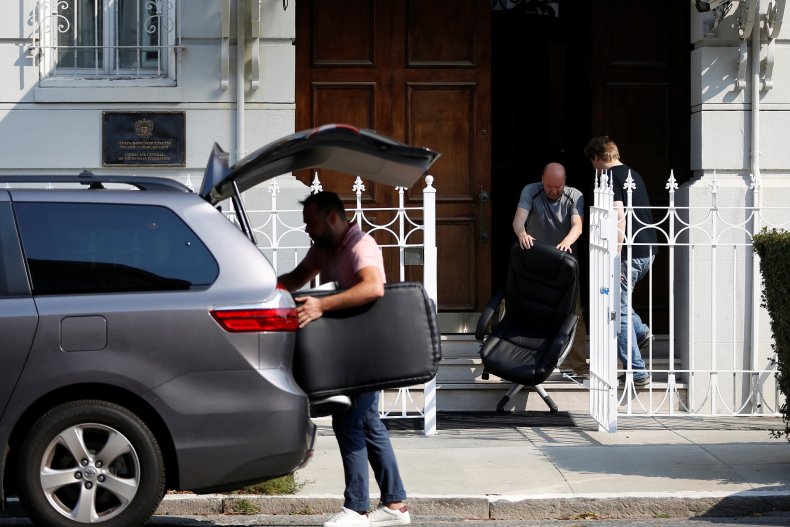 The consulate, located in the affluent Pacific Heights neighborhood, was identified to Newsweek by former FBI double agent Naveed Jamali as a place where it was "safe to assume that there are Russian spy handlers." Jamali said such facilities were equipped with special incinerators specifically designed to burn troves of sensitive documents in the event of a U.S. intelligence raid, which was likely to occur when Moscow's deadline was set to pass a day later.
On Monday, Russian Foreign Minister Sergei Lavrov threatened further cuts to the U.S.' diplomatic presence in Russia, and local state media reported Wednesday that parking spaces had been removed outside U.S. consulates in St. Petersburg and Yekaterinburg, according to the Associated Press.