Russia Attacks Hollywood's Morgan Freeman and Other Celebrities Declaring U.S. at 'War' With Putin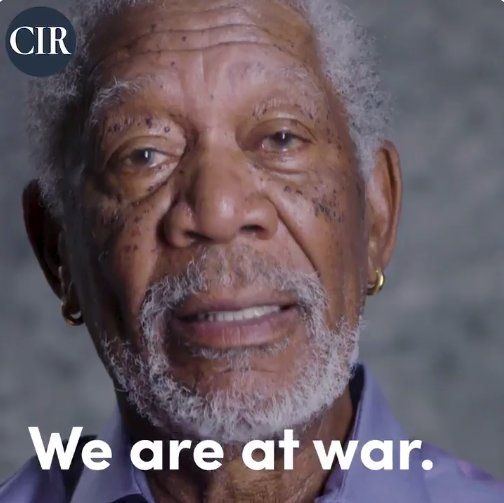 Russia is criticizing Hollywood stars who are participating in a media campaign attacking the Kremlin over its alleged interference in the 2016 U.S. presidential election.
Award-winning actor Morgan Freeman appears in an ad that is part of a campaign organized by acclaimed filmmaker Rob Reiner and James Clapper, a former national intelligence chief who was a contributor to a report last year that accused Russia of sponsoring hacks and spreading disinformation to support the election of Donald Trump. Moscow has vehemently denied any involvement, and Dmitry Peskov, spokesman for Russian President Vladimir Putin, dismissed the charges leveled in the ad.
Related: Russia blames Obama for Trump failures in White House
"Many performing artists easily succumb to becoming victims of emotional strain with no real information about the real state of things," Peskov said, according to the state-run Tass Russian News Agency. "They become victims of an emotionally charged, self-exalted status, an extension of some sort of McCarthyism, I would say. It fades away over time."
He added: "This can hardly be taken seriously, because it is obvious that such phenomenon has no real informational basis, it's purely emotional."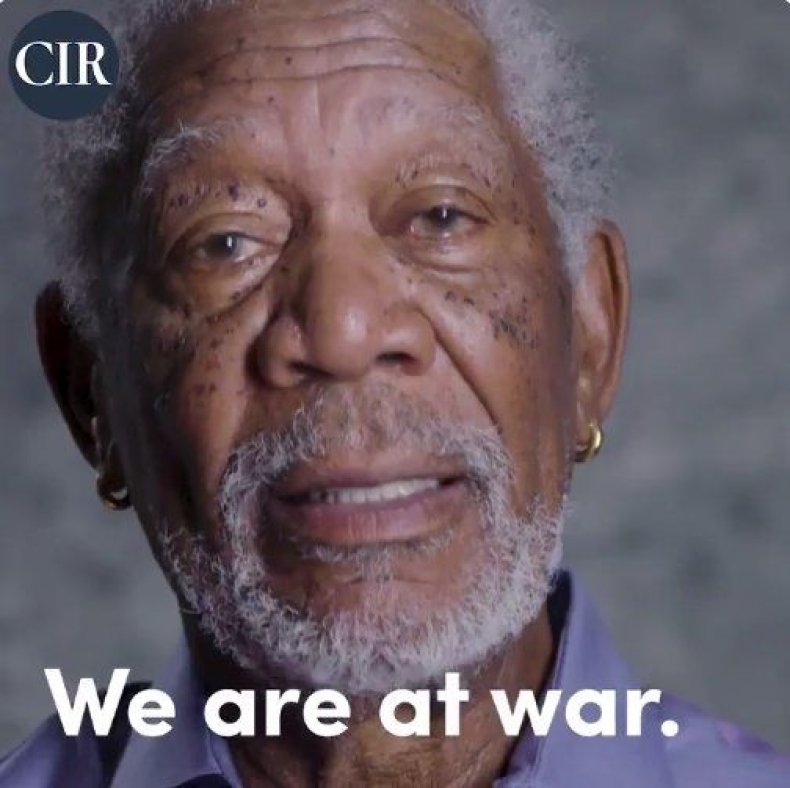 In the ad, Freeman claimed the U.S. was "attacked" and was "at war" with Russia—and specifically with Putin. Freeman likened the alleged Kremlin-backed effort to intervene in democratic elections in the West on behalf of candidates sympathetic to Russia to a film plot about an ex-KGB officer (Putin) exacting revenge over the collapse of his "motherland," the former Soviet Union.
The Committee to Investigate Russia, which launched the campaign, also has an official website that shares news reports on alleged ties between the Trump administration and Russia, a connection that both sides deny. It also highlights "key players" in Russia's supposed disinformation war, including WikiLeaks founder Julian Assange, Russian lawyer Natalia Veselnitskaya and Trump, along with much of his high-ranking staff.
While current investigations into Trump's alleged collusion with Russia have resulted in the dismissal and resignation of a number of his appointees, no conclusive evidence that the Republican leader himself was involved has yet been made public. Special Prosecutor Robert Mueller was appointed in May by the Justice Department to further explore the issue.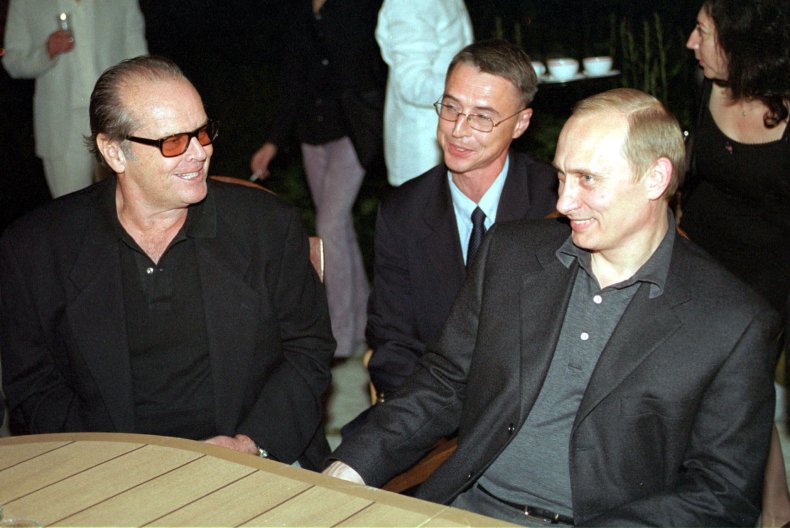 Reiner and Freeman join an ongoing wave of anti-Russia sentiment in Hollywood that began after Moscow annexed the neighboring territory of Crimea amid a 2014 uprising in Ukraine, according to Time. The trend only got worse as former President Barack Obama and Putin poised their forces for a new arms race across Europe, and in Syria as well. According to The Moscow Times and The Hollywood Reporter, characters resembling Putin were even supposed to appear in two Hollywood films but ended up on cutting room floors. Studios reportedly feared being hit by a hack, such as the one Sony suffered prior to the release of The Interview, which included a character based on North Korean leader Kim Jong Un. The hack was attributed by some to North Korea.
Putin still has some friends in Hollywood, however. Among the Russian leader's top supporters is action star Steven Seagal, who went so far as to receive Russian citizenship from Putin, himself, last year. Actor Mickey Rourke and filmmaker Oliver Stone have also expressed praise for Putin's leadership.