Russia Is Attacking U.S. Forces With Electronic Weapons in Syria Every Day, General Says
American forces in Syria are increasingly facing attacks from Russian and Syrian electronic warfare weapons, as Moscow uses the conflict to test its future arsenal.
General Raymond Thomas, head of the U.S. Special Operations Command, said that Syria has become "the most aggressive electronic warfare environment on the planet," Breaking Defense reported.
Speaking at a geospatial intelligence conference in Florida, Thomas said that Russian and Syrian regime forces "are testing us every day, knocking our communications down, disabling our [EC-130 aircraft]."
The Lockheed Martin EC-130 Compass Call is one of America's most advanced electronic warfare weapons. Based on the C-130 Hercules, the plane was developed to disrupt enemy communications, radar and command operations. The craft's presence in Syrian skies gives Russia the chance to test its weapons against the best the U.S. has to offer, whether directly or through its Syrian allies.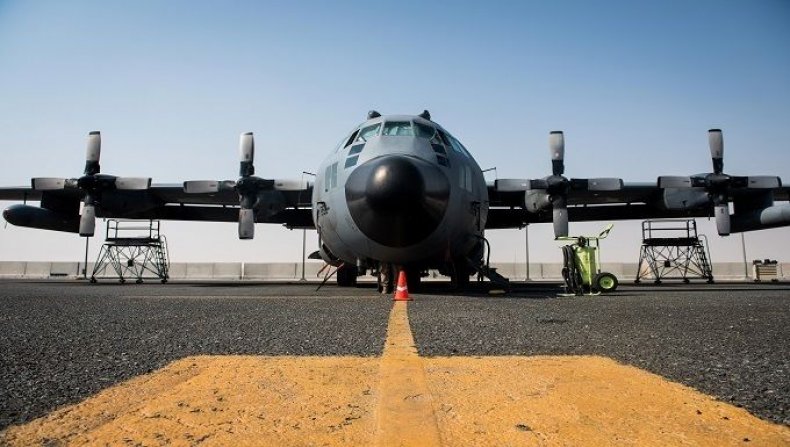 Earlier this month, four anonymous officials told NBC News that Russia has also been regularly targeting smaller U.S. surveillance drones. One of those quoted said Russian operations were having a significant impact on U.S. capabilities. The sophisticated attacks were even successful against encrypted signals and anti-jamming devices, the official said.
In Syria, the Russian military is bringing to bear the lessons learned from the ongoing conflict in Ukraine, which provided invaluable electronic warfare experience. Throughout the fighting in the east of the country, jammers have been used to disrupt Ukrainian communications and disable surveillance drones. Even Organization for Security and Co-operation in Europe drones monitoring the area were affected, grounded by a combination of Russian conventional and electronic weapons.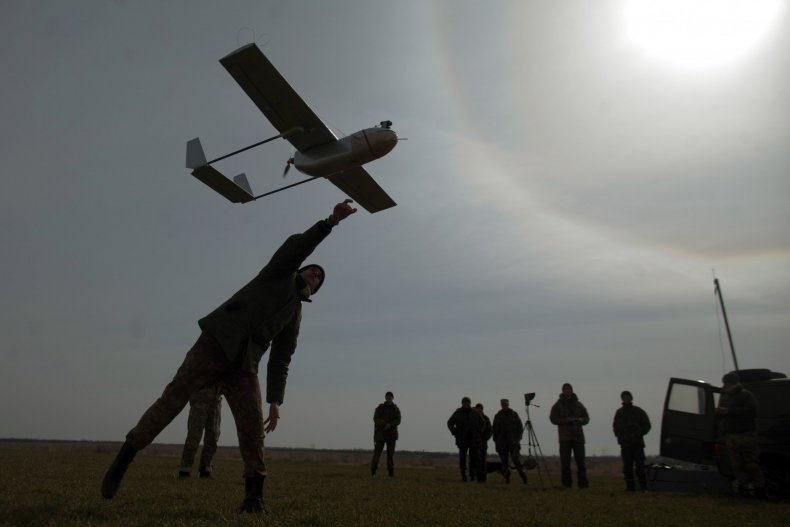 According to a 2017 report by Roger McDermott of the Estonia-based International Centre for Defence and Security, Moscow invested heavily in electronic warfare in response to NATO's dominance in conventional weaponry. The operations in Ukraine and Syria have allowed the Russian military to use electronic weapons in combat scenarios, and electronic warfare systems and units have now been introduced at every level of the Russian military.
Initially such weapons were used to protect Russian troops and bases. McDermott said their use had almost certainly reduced personnel and material losses. In January, Moscow displayed several drones it said were launched by militants and shot down near its Khmeimim air base in Syria, through a combination of electronic jamming and intercepting missiles.
Electronic attacks are politically more acceptable than conventional ones; knocking out a spy plane's jamming systems does not carry the same risk as shooting it down with a missile. Moscow—alongside the other powers fighting in Syria—has been expanding its electronic footprint, gathering information on its own abilities and the responses of its adversaries. With the battlefields of Syria busier than ever, the war offers valuable testing ground for the weapons of tomorrow.