Russia Tries to Arrest Sister of Jailed Pilot Nadiya Savchenko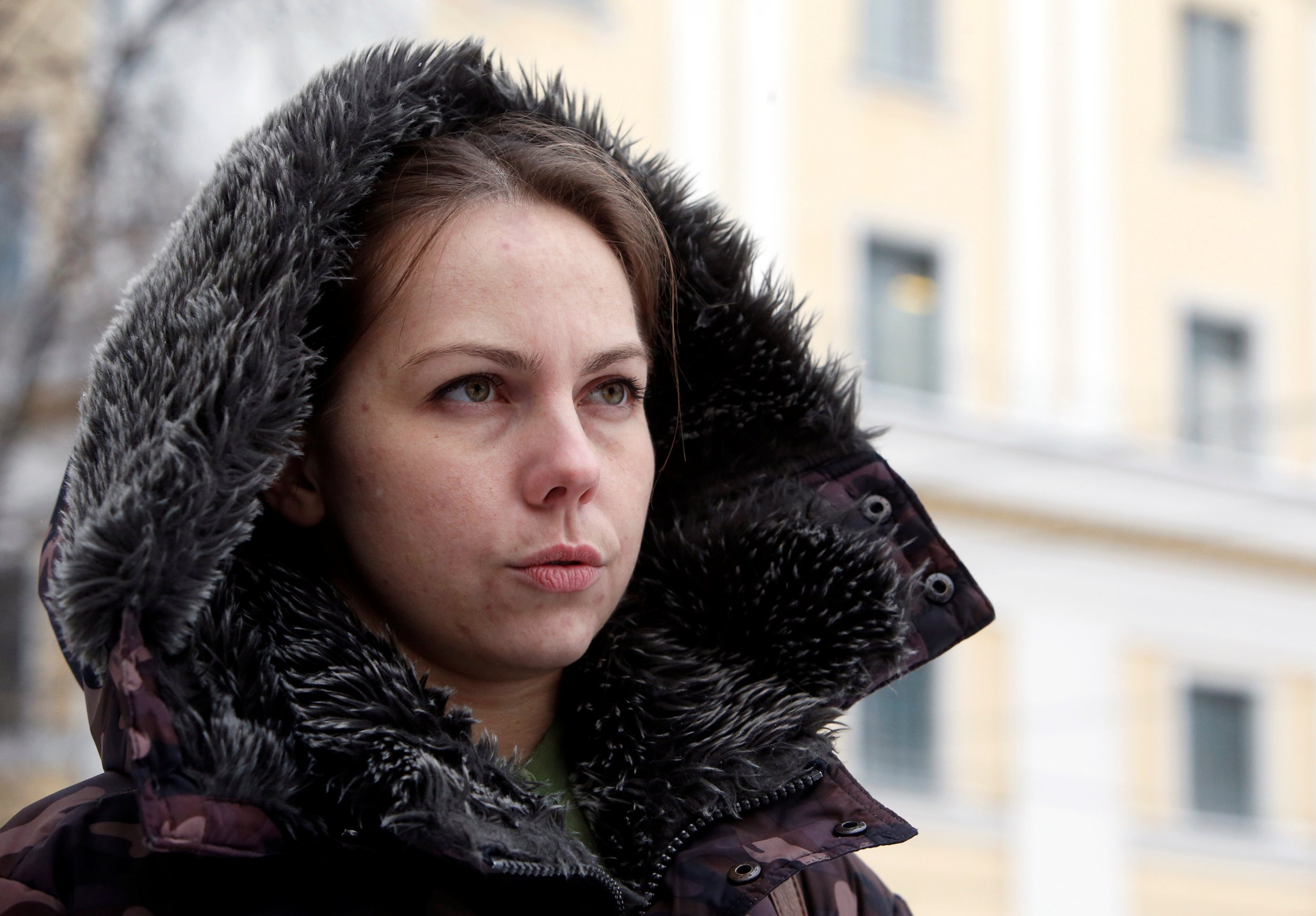 As talks continue to try to secure the safe return of Ukrainian pilot Nadiya Savchenko, who was controversially jailed in Russia last month, Russian authorities have now also tried to arrest her sister.
Savchenko was sentenced to 22 years in prison for being complicit in the killing of two Russian journalists in East Ukraine in 2014. Her trial has been condemned by Western governments as politically motivated and Ukrainian officials are currently negotiating her potential release or exchange.
While in Russia with a Ukrainian delegation to push for the pilot's release, Savchenko's sister Vira was stopped by Russian police on Wednesday. They tried to arrest her as she was being driven back to Ukraine in a Ukrainian diplomatic vehicle, telling her she was on Russia's federal wanted list, a claim she knew nothing about.
"I have travelled [to Russia] more than once this month already. It's my third visit and I [had previously] travelled without problems," she told Ukrainian TV channel 112 on Thursday. "But this time there were problems.
"Law enforcement officials from the [Russian] Ministry of the Interior wanted to arrest me. The news today is not so bad. I was told that it should all be ok and they should let me go."
Vira Savchenko is currently holed up in the building of the Ukrainian diplomatic mission in Russia's Rostov region, worried she might be arrested if she leaves the consulate. She said she would not have made it to the consulate at all if Russian police had tried to arrest her while she was riding in a regular car instead of a diplomatic one. Russian authorities took her passport and threatened to take her into police custody.
"The only thing that gives you immunity in such a situation is the diplomatic car and the diplomat with you," Vira Savchenko said.
Russian authorities told her she was being investigated on charges of slandering the Chechen judiciary system with critical comments she made about the region's authorities in October 2015.
One of Ukraine's senior diplomats, Dmytro Kuleba, has confirmed that Vira Savchenko is safe in the consulate, writing on his Facebook page that the Russian government has officially confirmed to Ukrainian officials that she is on the wanted list. Her passport has been returned to her, he added.
Kuleba said there are two options facing Vira now. "We could secure her return to Ukraine in the coming days or end up with an Assange case on the premises of our consulate," he said, referring to WikiLeaks founder Julian Assange, who has spent the last three-and-a-half years living in London's Ecuadorian embassy to avoid extradition to Sweden, where he is wanted on allegations of sex offenses which he denies.