Russia Bans Lipstick Image of Putin as 'Extremist'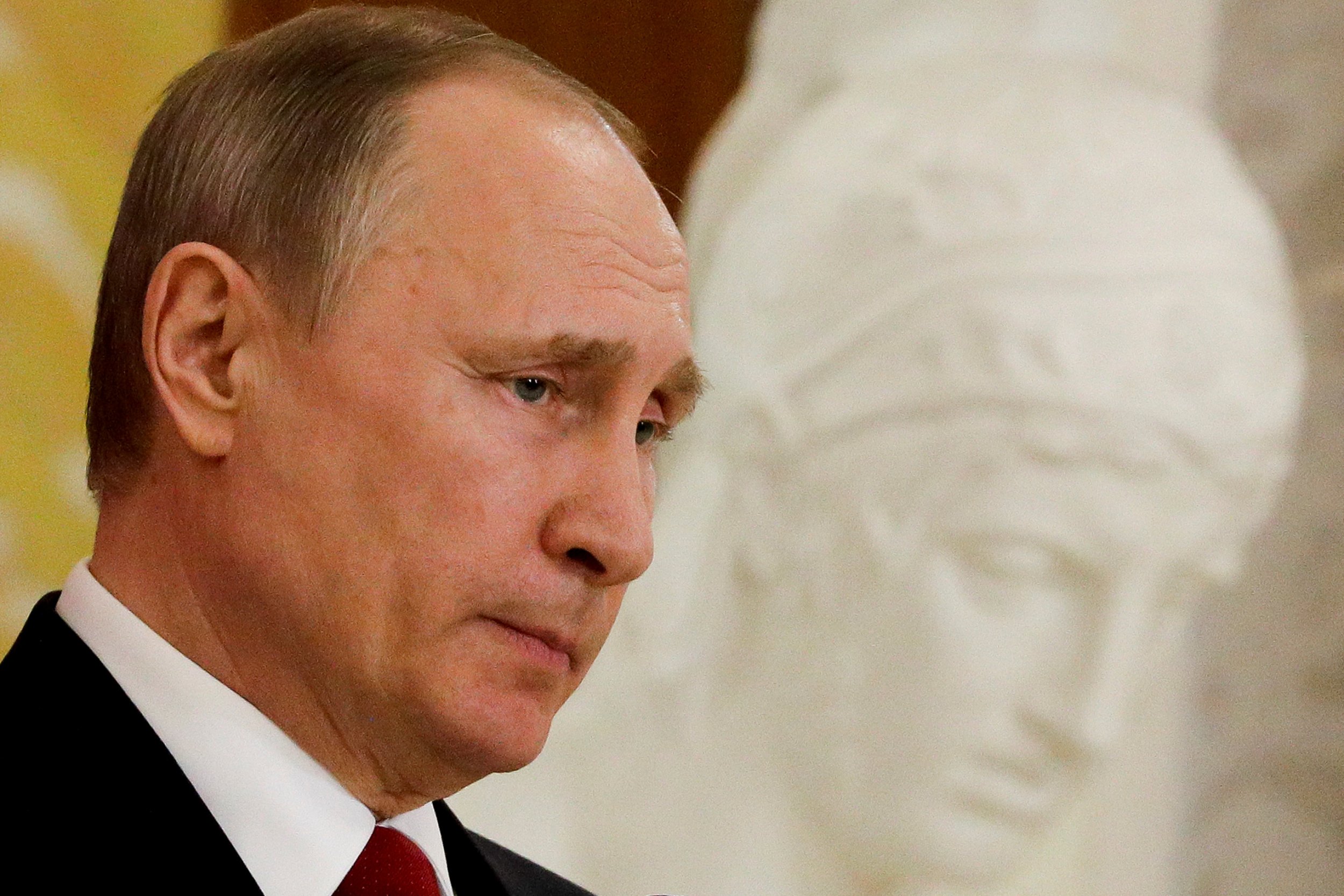 Russia's Ministry of Justice has condemned a digitally altered poster of President Vladimir Putin wearing lipstick as "a hint of some non-standard sexual orientation" and banned sharing it as "extremist" activity.
The ministry posted an update of new images, videos and posters that are to be added to the list of extremist materials, focusing on content relating to the war in Syria, parody images of Russian officials, including at least one of Putin and Prime Minister Dmitry Medvedev in Nazi uniforms.
Posting the image of Putin with make-up edited onto his face now carries equal punishment to sharing other "extremist" images online: a maximum punishment of up to 15 days in prison.
Putin's spokesman Dmitry Peskov said the president was personally unfazed by "obscenities" such as the images but told news site Lenta that it was important to comply with Russian laws on online content in any case.