Russia Bans Poland's 'Communist Monopoly' Board Game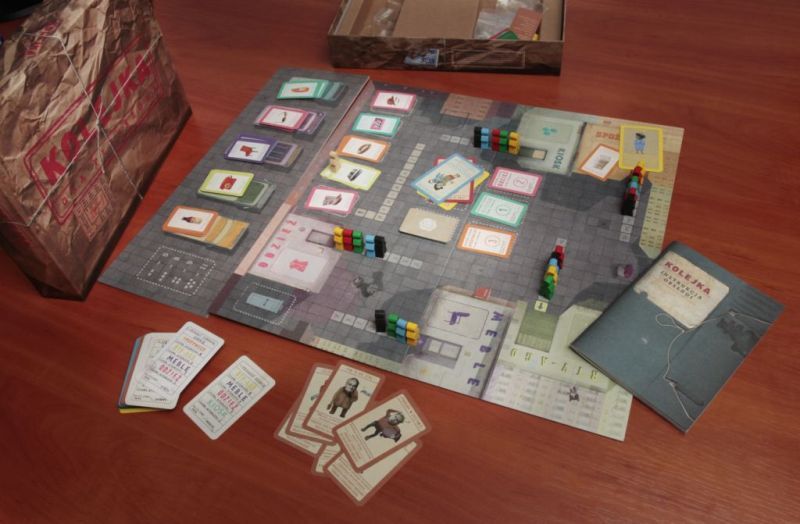 Russia has banned Poland's popular, but controversial, Soviet-inspired board game Kolejka, Poland's state Institute of National Remembrance (IPN) reports.
Kolejka, which translates as "queue", was branded the "Communist Monopoly" by the country's media after its release in 2011. The game is inspired by Monopoly, which teaches players about capitalism and the free market, but instead it simulates money dealings in the planned economy of Poland's Communist past.
The aim of the game is to buy everything on your shopping list before other players do, with everything from food to furniture in short supply. It comes with a set of historical materials, recreating the difficulty of acquiring goods during the Cold War in a country such as Poland. The game also incorporates a black market for goods.
Kolejka has been a hit in Poland, spawning spinoffs and expansions and being used as a teaching aid in history classes, and it has been translated into English, German and French. But the Russian authorities are not fans.
Over the weekend, IPN reported that Russia's consumer watchdog Rospotrebnadzor warned that the game is perceived as "anti-Russian" and excessively critical of the Soviet system. Russian authorities asked Trefl, the company who bought the game's license from IPN, to either remove the direct historical references from it or risk getting the product banned.
"IPN did not agree to the implementation of these changes and that is why Kolejka is no longer in Russian shops," a statement by IPN reads.
Andrzej Zawistowski, director of education at IPN, said the request was "absurd" and misunderstood the whole point of the game.
"Russia's claiming of Soviet history as its own leads some Russians to think that criticism of the Soviet Union as a totalitarian state is also a vilification of modern Russia," he said in the statement.