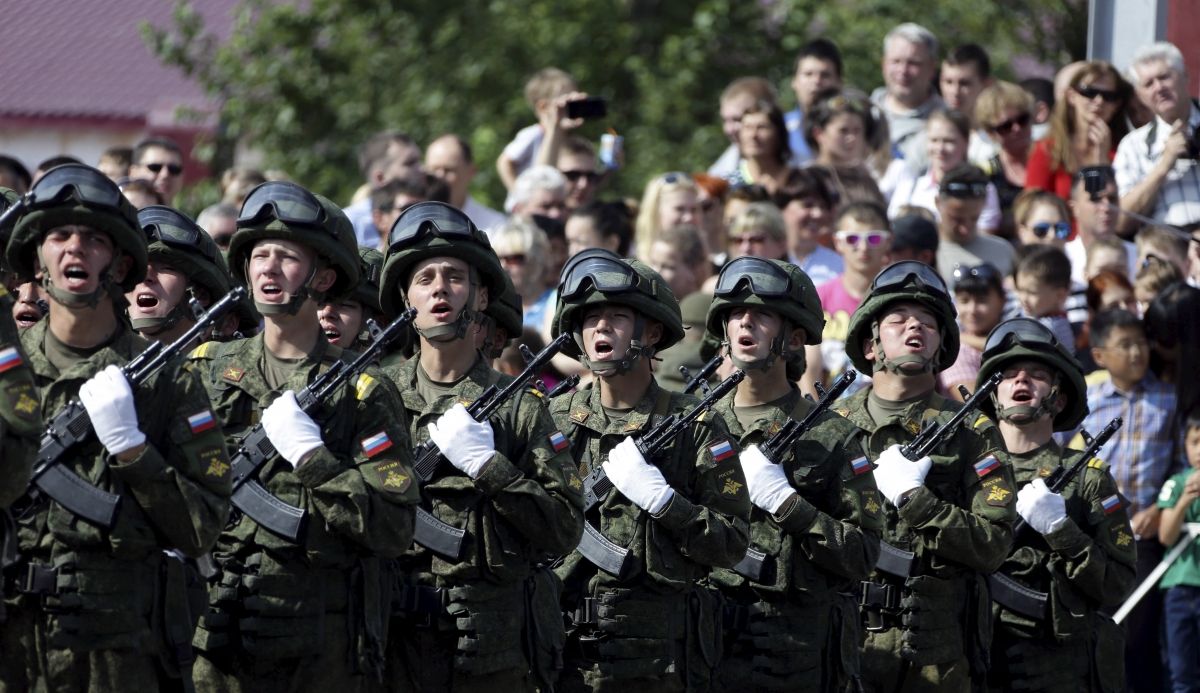 Russia began its largest military exercise of 2015 on Monday, with some 95,000 troops taking part, state media agency TASS reports.
According to TASS, the drills will also involve more than 7,000 pieces of military equipment, up to 170 warplanes and 20 ships. The planned exercises were launched in the Central Military District, where Russian President Vladimir Putin also ordered snap drills to take place last week.
The Central Military District has its headquarters in Yekaterinburg and spans Russia's Siberian and Central Asian territories. The drills will also involve units from the armed forces of Kazakhstan, which is a member of the Collective Security Treaty Organization—a Russian-led counterpoint to the NATO military alliance.
The exercises are being led by General Valery Gerasimov, the Chief of the General Staff of the Russian Armed Forces. The drills will test the military's readiness to deal with a potential international armed conflict and the destruction of illegal armed groups, according to TASS.
Russian military drills have increased in size and frequency as the crisis in Ukraine continues. Moscow held a snap drill of 12,000 troops in May to test the capacity of its air defense troops. Russia's insistence on holding snap drills near its eastern European neighbors has also led to fears that such a drill could turn into an offensive on the Baltic states.