Russia Begins Military Drill in Crimea as Ukraine Tension Mounts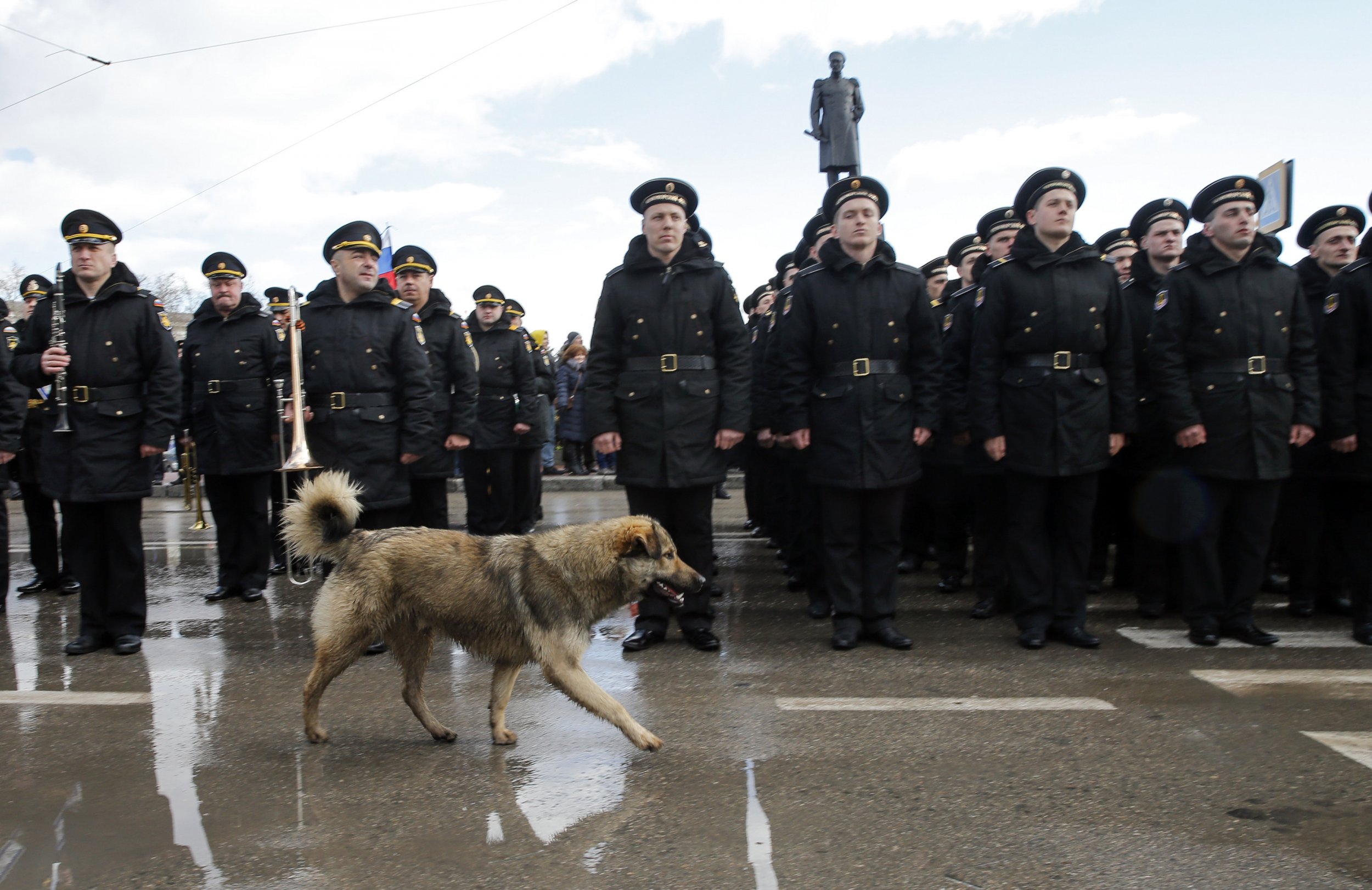 Russia's armed forces have kicked off tactical exercises on the Crimean peninsula, according to state news agency Itar-Tass, as Ukraine has expressed concern about the mounting tension in its southeast.
Crimea has been under Russian control since 2014, with Russia fully integrating it in its security network, however, Ukraine and the U.N. have not recognized Russia's authority as legitimate. Since holding a snap, controversial referendum on joining Russia in 2014, following an incursion of Russian troops in Crimea, Russia has rearmed the peninsula heavily and its Sevastopol port is currently the headquarters of its Black Sea Fleet.
The Crimea dispute has once again come to the fore after Russia accused Ukraine of preparing a "terror" plot following an alleged incursion of militants on the peninsula, as a means to upset Russian control last week. Ukraine dismissed that it is planning to attack territory that it views as its own and denied such an incursion ever happened.
Despite lacking evidence for any such security risks, Russia has called its forces to higher readiness in and around Crimea, deploying reinforcements and calling ground and naval forces to practice response to a potential attack.
Besides a series of naval vessels on drill in the Black Sea, Russia's Deputy Defense Minister General Dmitry Bulgakov told state news agency Itar-Tass, troops are "practicing comprehensive logistical support for ground forces and coordinating an amphibious landing."
Ukraine's President Petro Poroshenko has said he cannot rule out Russia mounting a fresh offensive on his country during the current tense time, be it from the south or east, where Russian-backed rebels still hold large parts of Ukraine's Donetsk and Luhansk regions.
The Ukrainian general staff told Newsweek they believe the situation in Crimea and the east of the country, held by Russian-backed separatists, is growing more intense at an opportune time for Russia.
Not only is the world focused on the Olympic Games and the U.S. presidential election, Ukraine's independence day is coming up this month and the Russian government could do with a boost in popularity ahead of September's parliamentary elections. Both at the start of the Ukraine crisis and the start of Russian airstrikes in Syria, the Russian government experienced a boost in polls.