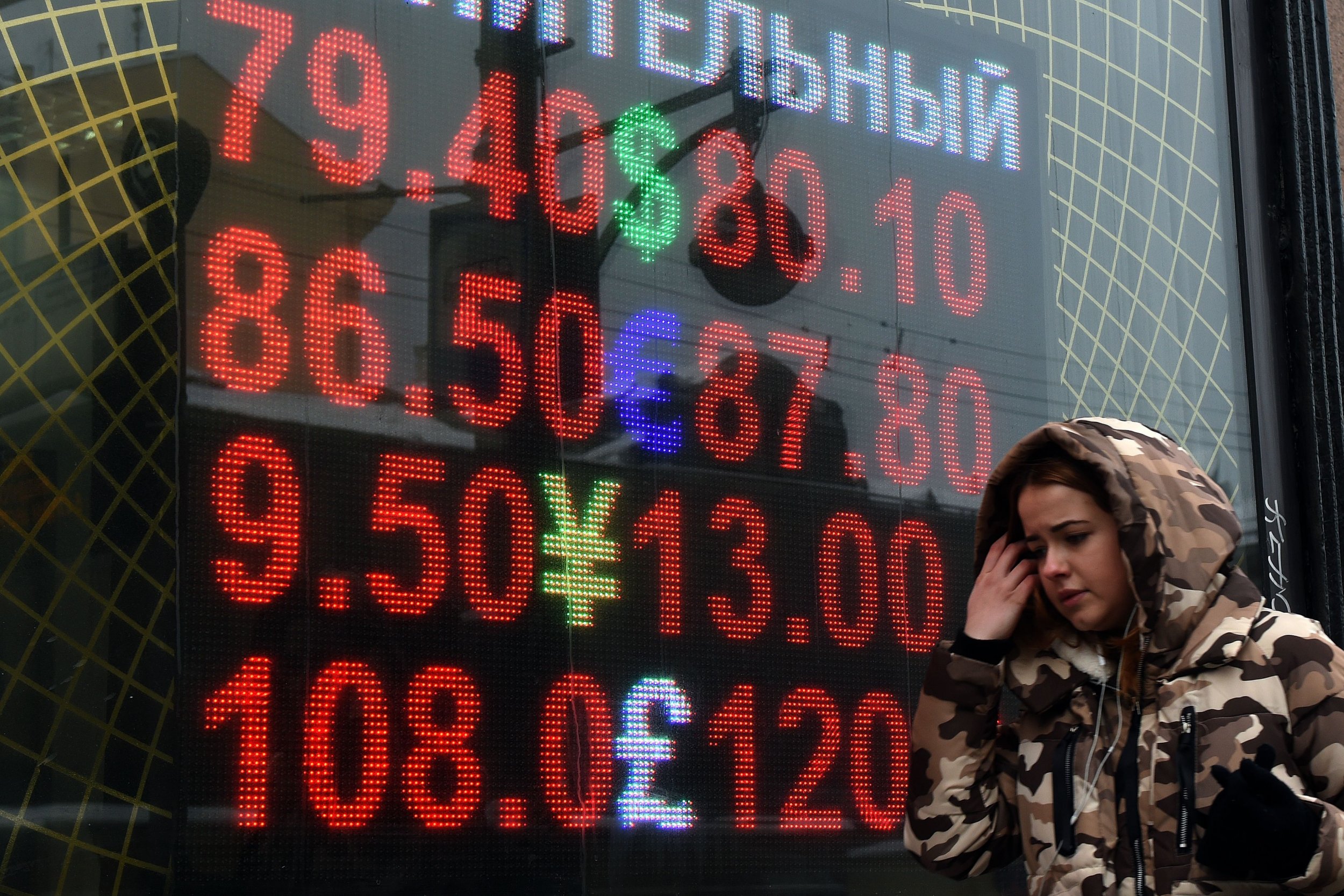 More than one-fifth of Russia's economy now exists off the books, according to a new report published by Russian media group RBC.
Citing the Rosfinmonitoring state financial watchdog, RBC claimed that as much as 20.7 trillion rubles (around $315.9 billion) of imports and income taxes went undeclared in 2018, as well as a wide range of other questionable transactions.
As reported by The Moscow Times, the shadow economy totals just under 20 percent of Russia's 103.6 trillion ($1.85 trillion) legitimate GDP.
The size of the shadow economy increased slightly from 2017, when it was estimated at around 18.9 trillion ($288 billion). However, both the past two years are better than in 2016, when the size of the shadow economy was estimated at around 24.3 trillion ($370.5 billion) rubles, or 28 percent of national GDP.
The size of the 2018 illicit economy was actually larger than the total allocated to federal government spending for 2019, which was 18 trillion rubles ($274.4 billion). Around 15 million people are thought to have been working without declaring income in 2018, totaling around 11 trillion rubles ($167.6 billion) in earnings, RBC said.
Shadow economies can be dangerous as it means government revenue is far lower than it should be. This affects its ability to provide public services and maintain a healthy national balance sheet. According to The Wall Street Journal, it also means that businesses operating within the shadow sphere are constrained in their growth, slowing down the whole economy.
Trillions of rubles of extra income would be a significant help to the Russian government, which was buffeted by recessions in 2008-2009 and 2014-2017, and has struggled to secure strong growth ever since. The plummeting price of crude oil—which forms a major element of Russia's raw materials-focused economy—combined with international sanctions over Moscow's military involvement in Ukraine and a sharp devaluation in the ruble to create economic chaos.
Russians struggled as the value of the ruble halved, while companies were hit by a 30 percent devaluation of the country's stock market. Though the country's economy is growing again, it is not as strong as those in power would have the international community believe.
The country has struggled to raise or even maintain the living standards of its citizens. In 2017, for example, Forbes reported that quality of life for the 144.5 million Russians had fallen below that of China.
At a state-of-the-union address delivered to Russian lawmakers this week, President Vladimir Putin vowed to continue efforts to eradicate poverty in the country, which he said was "directly related" to poor life expectancy and high mortality rates.