Moscow Is Blaming Ambassador's Killing on 'Anti-Russian Propaganda'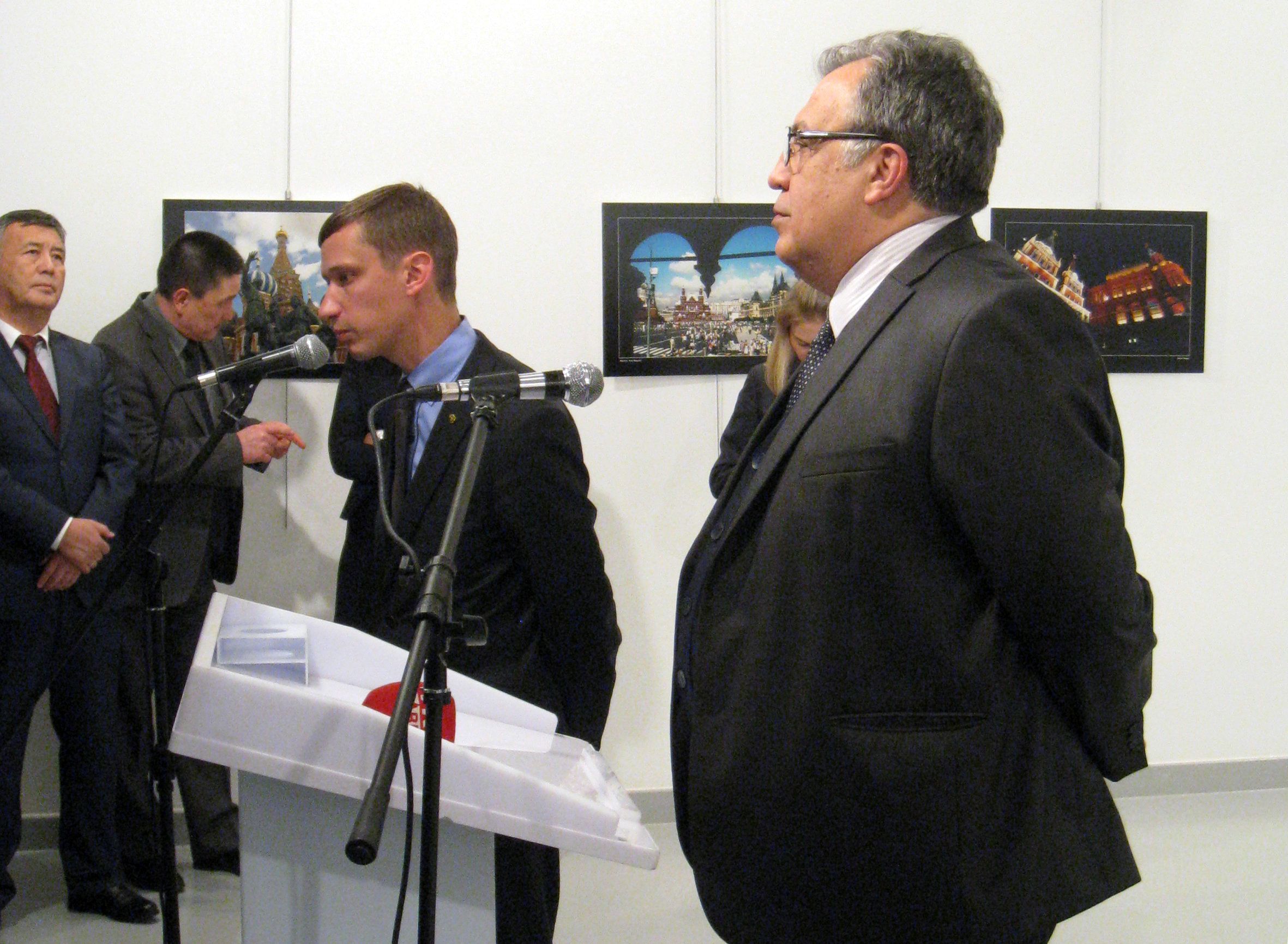 Russia's Ministry of Foreign Affairs has blamed those propagating "anti-Russian propaganda" for the killing of their ambassador to Turkey, who was shot dead on December 19.
Andrey Karlov was killed by an off-duty Turkish policeman during a gallery exhibition, who shouted " "I am on the path of Syria, I am on the path of Aleppo," " as he fired at least eight shots. The attack appears to be a protest against the Russian-backed operation of Syrian armed forces in the city of Aleppo earlier in December. Turkish politicians have already linked a rival of President Recep Tayyip Erdogan, Fethullah Gulen, with the attack, while Russia officials have more generally blamed "terrorism."
However both explanations have focused heavily on the theory that the attack intended to destabilize the thaw in relations between Russia and Turkey—something Russian President Vladimir Putin also said in a statement on the evening of the killing. (He called the killing a "provocation" aimed at sabotaging attempts by Moscow and Ankara to resolve the conflict in Syria.)
Although the investigation into the killing is still ongoing, Russian Foreign Ministry spokeswoman Maria Zakharova painted a different picture on Tuesday when she said the killer was likely inspired by a deliberate smear campaign against Russia.
"This is targeted anti-Russian propaganda that has been conducted for a while, that was conducted on all levels and led to the assassination of the Russian ambassador," she told Radio Free Europe on Wednesday. "Over the last year, we have been intimidated by our own civilized colleagues—diplomats or official representatives of various governments—rather than by terrorists."
Zakharova did not specify which country she felt was responsible for nurturing this narrative but Moscow has repeatedly branded reporting across the West, critical of Russian actions in Syria or Ukraine, as "propaganda."
The U.S. State Department has warned Turkey and Russia that speculation linking Washington to the killing in any capacity is "ludicrous."