Russian officials blamed hackers for a Tuesday message posted on the press website for the country's emergency services agency that warned about a possible "threat of a retaliatory nuclear strike from NATO countries."
The message appeared on a media site for the Ministry of Emergency Situations of the Russian Federation, and it included recommendations for citizens to be prepared for such an event. Newsweek could not independently verify that hackers were responsible for the post, though various Russian outlets—including those independent of the government—reported the agency called it the work of unauthorized outsiders.
The since-deleted message cited "operational data" as a source about the supposed threat, which the warning said could come during the country's upcoming celebration of Orthodox Easter on April 24. Citizens were urged to "independently bring the basements of their houses, as well as nearby bomb shelters, into a habitable form."
Anonymous, a well-known famed hacker collective, has previously claimed responsibility for past hacking of Russian websites. However, it is not currently known who is behind yesterday's alleged cyberattack.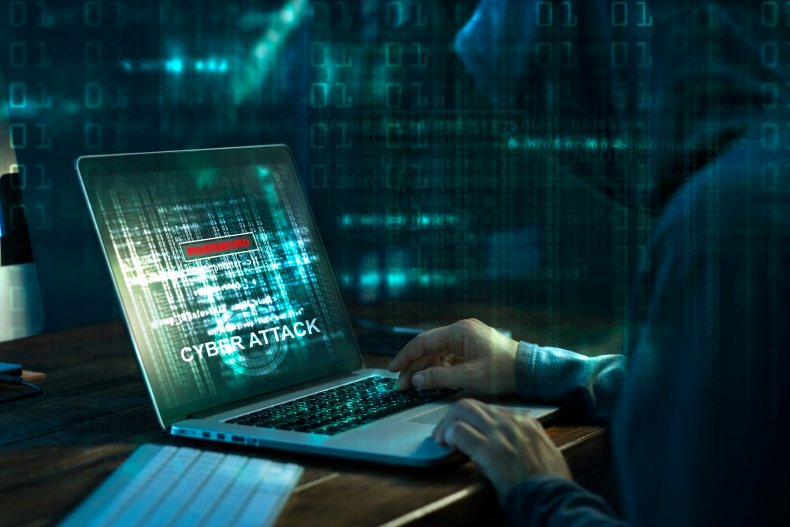 The reportedly false post on Tuesday also stated that the emergency ministry would announce upcoming inspections of shelters and advised citizens to store enough fuel at the rate of 80 liters per vehicle. Other recommendations were for citizens to have plenty of water available as well as a long-term supply of food and basic medicines.
The Moscow daily newspaper Moskovsky Komsomolets posted an online story about the alleged hacking on Tuesday. After writing that the departmental portal of the agency's media site—which is separate from the ministry's official page—had been hacked, the outlet said officials noted there was no truth behind the message.
The newspaper's story added that an entry with the fake recommendations was also posted on a page for the ministry's media site on VK, a Russian social media platform.
Before the message was pulled and the ministry claimed it was the victim of hacking, the post caused a brief panic on social media. Numerous people shared screenshots from the warning on Twitter.
Kevin Rothrock, the managing editor of Meduza, a Russian- and English-language independent news website based in Latvia, tweeted that the alarming message was not real.
"Somebody hacked the press office of Russia's FEMA and posted 'recommendations in case of a retaliatory nuclear strike by NATO countries,' due on Orthodox Easter for some reason," he wrote. "Lots of iodine dose guidelines. Hackers included this nifty infographic, too."
In a follow-up tweet, Rotchrock added, "The press service's site is down now, but spokespeople clarified on VK that this is a computer hack, not the Kremlin's new WWIII recs."
Newsweek reached out to the Ministry of Emergency Situations of the Russian Federation for comment.