Russia Blames Ukraine's 'Eurovision' Win on Politics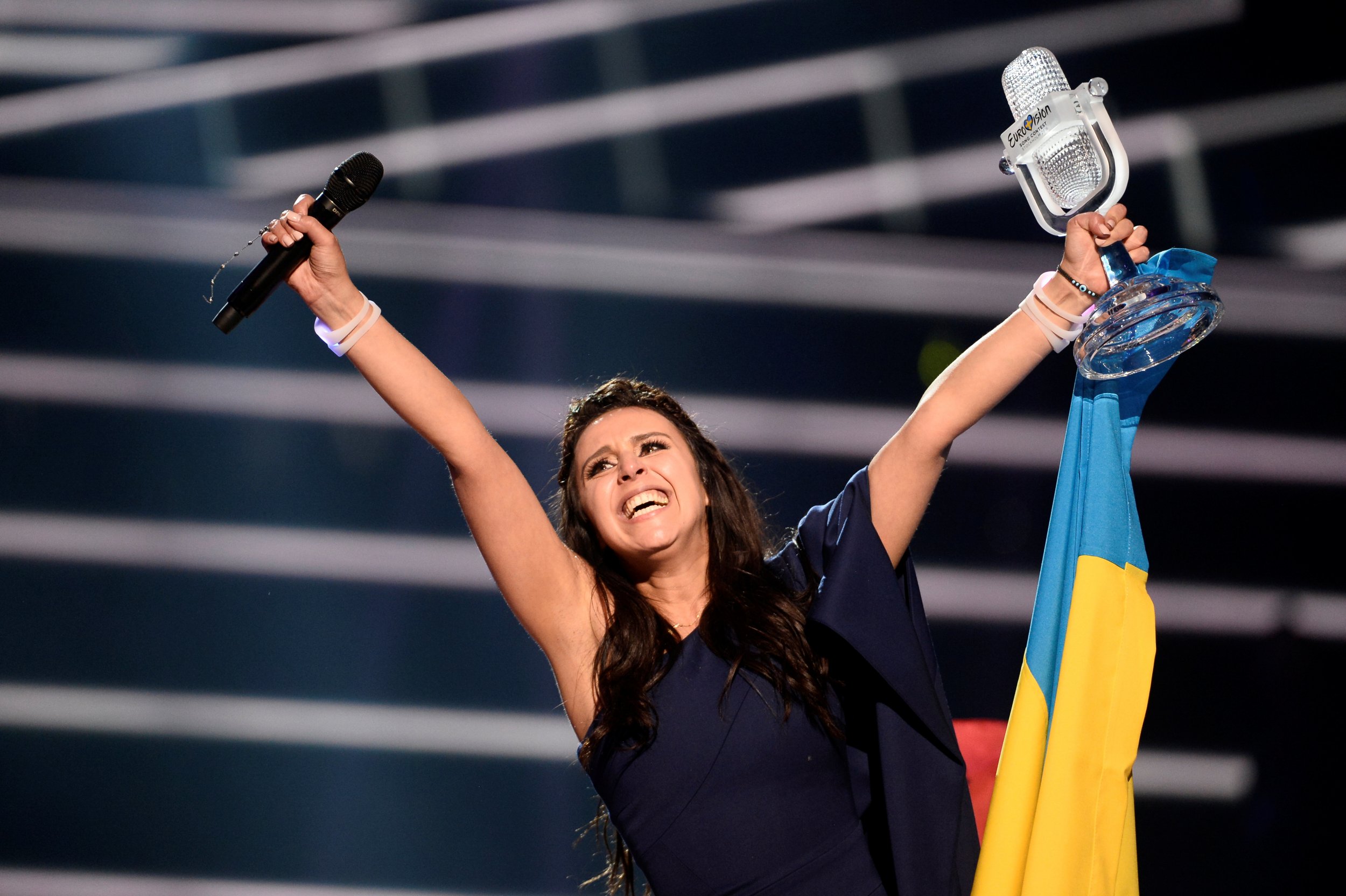 Russia definitely did not enjoy losing to Ukraine in what became a tense finale of the "Eurovision Song Contest" on Saturday.
Ukraine's Jamala took home the Eurovision trophy and the rights to host next year's competition after her song "1944" received the highest score from a combination of public votes and jury. Meanwhile Russia's Sergey Lazarev finished third, even though his song "You Are The Only One" was the bookies' favorite to win.
Lazarev, who won the most public votes but received a lower score from the jury, took defeat gracefully, thanked Europeans for voting for him and congratulated Jamala. He told state news agency Itar-Tass that "the real victory" for him was that he managed to detoxify some of Russia's negative image internationally.
Russian politicians, however, decried Jamala's victory, questioning whether Eurovision lived up to its aspiration of being a non-political contest and whether Jamala's song was even eligible for Eurovision submission.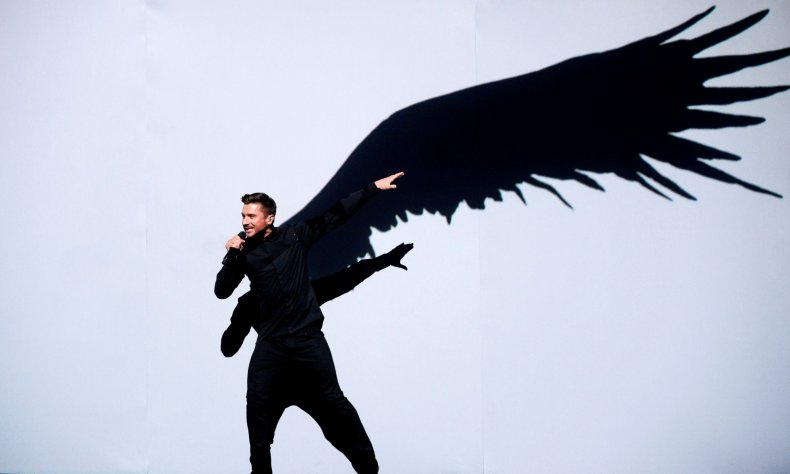 Eurovision organizers do not allow political statements to be made during performances, but Jamala's song was directly inspired by her grandparents' experience during Joseph Stalin's forced deportation of Crimea's Muslim minority—the Crimean Tatars. Prior to her performance she said it also reflects the harsh treatment of the Tatars following Russia's annexation of Crimea in 2014.
On social media, Russians stood by Lazarev with the hashtag #LAZAREVISOURWINNER ( #ЛАЗАРЕВНАШПОБЕДИТЕЛЬ ) becoming the top trend in Moscow and other cities.
Maria Zakharova, spokeswoman for Russia's Foreign Ministry, took to Facebook, in a thinly veiled swipe at Ukraine, suggesting next year the country should send a song criticizing Russia's ally, Syrian President Bashar al-Assad.
"I think next year they should sing about Assad," she wrote on Sunday morning. "I can suggest a chorus: 'Assad bloody, Assad worst. Give me prize, that we can host.' "
Alexei Pushkov, an ally of Russian President Vladimir Putin, who also chairs parliament's International Affairs Committee, warned that Jamala's win was the beginning of the end for Eurovision. He said that too many historical tragedies exist in Europe to allow songs about them to be eligible for competition.
Pushkov hinted that prevailing anti-Russian sentiments in Europe had helped Jamala to victory in a "politicized" contest.
"The politicization of a contest such as Eurovision is the beginning of its end, because if the goal is to get into a political discussion, if the main goal is to win by treading on a nerve that hands victory to the dominant ideology in Europe, then this musical contest turns into a competition of political speculations, regardless of the quality of the artists," he said.
His colleague, member of parliament and deputy head of the Committee for Culture Elena Drapeko, said that the result of Eurovision was "of course, politically biased."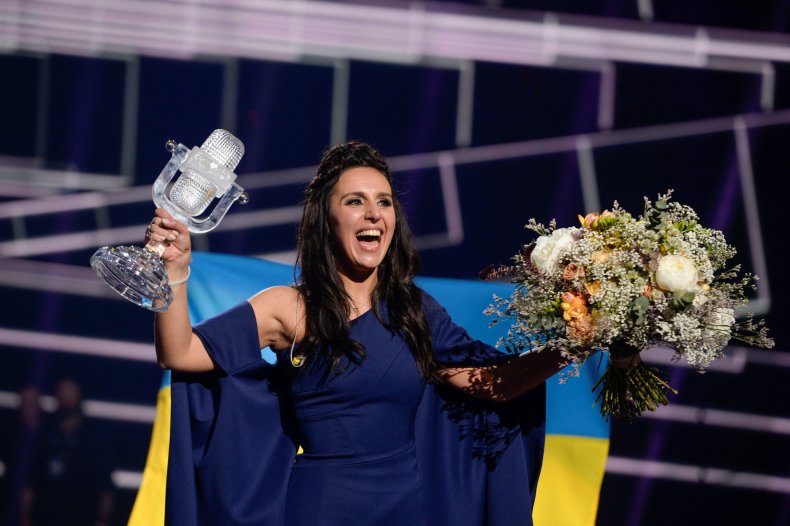 "This is partly a consequence of the propaganda war of information that is being waged against Russia," Drapeko said, referring to the view among among Russian politicians that their country is unfairly portrayed in Western media. "We are talking about the overall demonization of Russia—that we are all evil, that our athletes are doping, our planes violate airspace. This is of course connected."
The head of the upper house of parliament's International Affairs Committee, Konstantin Kosachev, declared Ukraine and Eurovision "losers.
"Music lost, because victory clearly did not go to the best song, and the contest lost because political attitudes prevailed over fair competition."
The deputy head of the Defense and Security Committee, also in the upper house, Franz Klintsevich, was quick to decry that "policy took precedence over art.
"Next year's 'Eurovision' will be held in Kiev, and the organizers will go out of their way to make it as politicized as possible, turning it into a celebration of some Ukrainian democracy."
Meanwhile, Ukraine President Petro Poroshenko, Prime Minister Volodymyr Groysman, Foreign Minister Pavlo Klimkin and ex-Prime Minister Arseniy Yatsenyuk all took to social media to thank Jamala and congratulate her for her win.
Crimean Tatar leader Refat Chubarov posted a long statement on Facebook congratulating Ukrainians and Europeans and thanking them for valuing "an independent Ukraine."