Russia Military Blasts Targets Near U.S. Troops, North Korea and China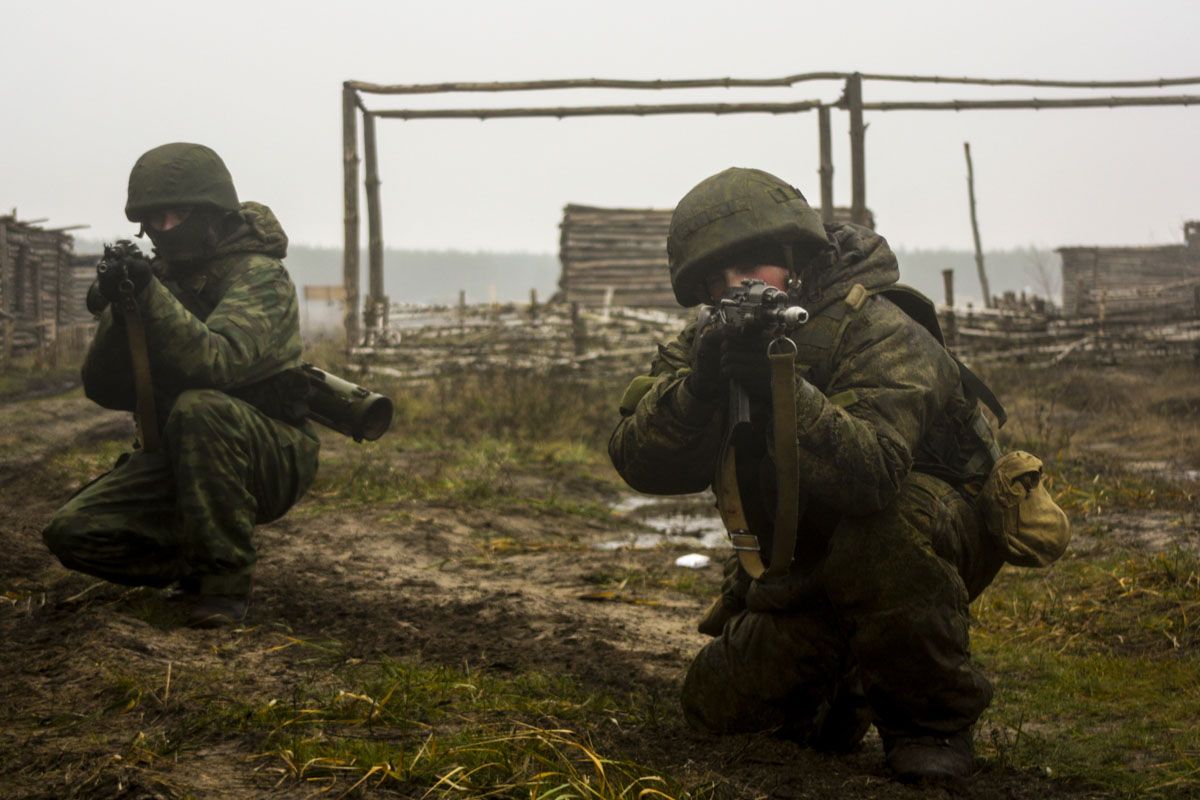 Russia's armed forces conducted two drills Thursday on opposite sides of the massive Eurasian nation's territory, testing tense borders with U.S.-led military alliance NATO and the eastern armies of China and North Korea.
Russian President Vladimir Putin, who has led the nation as prime minister or president since 1999, has made a mission of modernizing and expanding his country's military while also asserting Moscow's diplomatic role as a leading world power. Thursday's twin live-fire drills came shortly after Russia criticized a new, "imperial" national security strategy by President Donald Trump, and coincided with Putin's spokesperson slamming Washington for sanctions against Chechen leader Ramzan Kadyrov and four other Russians over alleged human rights abuses.
Related: How Does U.S. Military Compare to Russia, China and North Korea? Rivals Attack Trump National Security Strategy
"We consider that these sanctions are illegal, unfriendly, and we disagree with them," Kremlin spokesperson Dmitry Peskov said, according to the state-run Tass Russian News Agency.
"It is highly likely that the reciprocity principle will be implemented," he continued, commenting that there were "a few people like" Kadyrov in the U.S.
On the westernmost stretch of Russian soil, grenadiers of Russia's Baltic Fleet Marines fired RPG-7 anti-tank and AGS-17 automatic grenade launchers at a mock "illegal armed formation" Thursday at the Khmelevka training ground in Kaliningrad, according to the Russian Defense Ministry. The militarized Russian exclave of Kaliningrad, which will reportedly see such explosive exercises until the end of the month, lies isolated from the rest of the country by NATO states Lithuania and Poland and has become a flashpoint of recent escalations reminiscent of the Cold War.
Russia and NATO have undergone mass mobilizations since Moscow annexed the neighboring territory of Crimea from Ukraine amid a 2014 anti-Russia uprising in the Eastern European state. The Baltic states of Estonia, Latvia and Lithuania, as well as Poland, were designated the front lines for new NATO battle groups, as Russia bolstered its own borders with new supplies, including nuclear-capable Iskander-M missiles in Kaliningrad. The U.S. sent hundreds of soldiers to back the multinational battalion based in Poland, a move that, Russia argued, violates a historic 1997 pact between NATO states and Moscow barring permanent NATO presence in former Eastern bloc countries.
More than 4,500 miles away, Russian warplanes bombarded imitation groups of soldiers and military equipment at a special training ground in Primorsky Krai, part of Russia's Eastern Military District, according to Russia's Defense Ministry. The exercise reportedly included Sukhoi Su-25SM and Su-25UB fighter jets and Mil Mi-8AMTSh and Kamov Ka-50 helicopters.
Primorsky Krai contains a border with China as well as Russia's only border with North Korea, where recent tensions between leader Kim Jong Un and Trump have threatened to go nuclear. As the crisis has escalated, Russia has sought to team with fellow rising power China to keep the situation under control.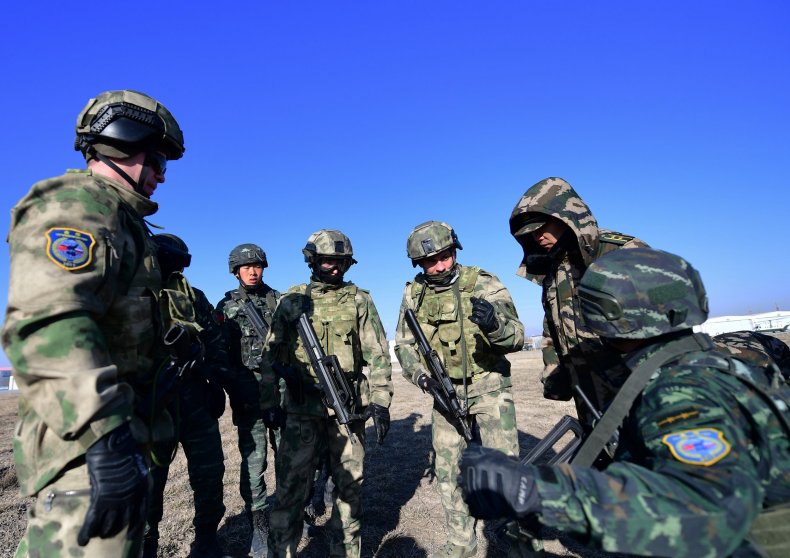 Trump has adopted a hard-line stance against his reclusive, communist rival and has boosted U.S. military presence and activity in Asia-Pacific, demanding that Kim abandon his nuclear and ballistic weapons arsenal. North Korea has expedited the rate and innovation of its tests, including its first hydrogen bomb explosion and intercontinental ballistic missile launches, giving Kim the ability to target anywhere in the U.S.
Russia and China have expressed opposition to North Korea's nuclear stockpile but also have cautioned against an expansionist U.S. military off their Pacific coasts. In his recently announced "America First" national security strategy, Trump condemned Moscow and Beijing over accusations that they "challenge American power, influence and interests, attempting to erode American security and prosperity" and were "determined to make economies less free and less fair, to grow their militaries, and to control information and data to repress their societies and expand their influence."
In preparation for a potential U.S. attack or invasion of North Korea, Russia and China joined forces for drills earlier this week designed to prevent the conflict from spilling over, and possibly to engage against U.S. forces.