Russia Boasts of 'Unprecedented' Ties With China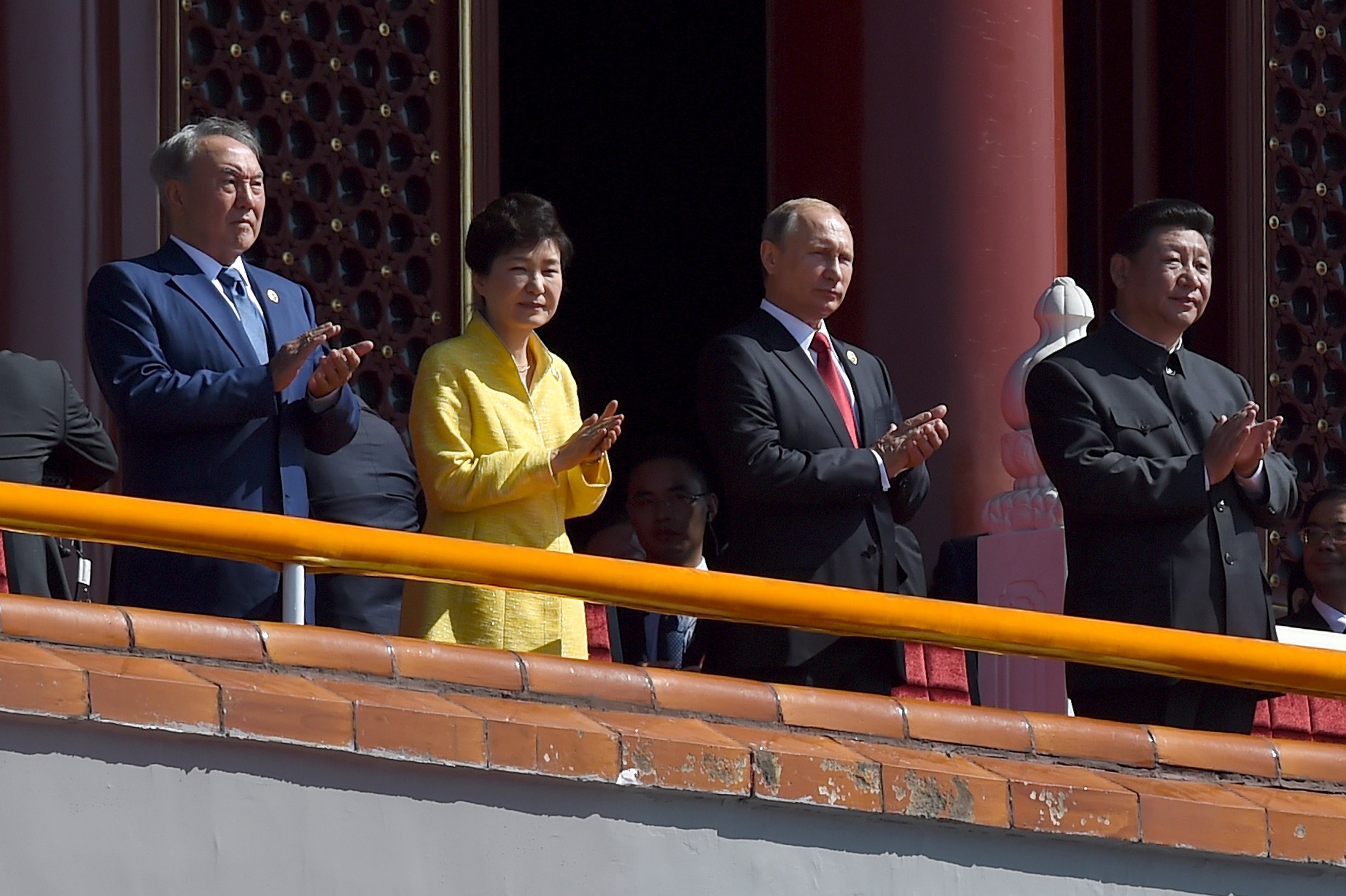 Relations between Russia and China have reached an "unprecedented" high, Moscow's Ambassador to Beijing told state news agency Itar-Tass.
"Relations between Russia and China are at an unprecedented level," Ambassador Andrei Denisov said Wednesday. "The closeness of our contact is off the charts."
Moscow has gone to great lengths to affirm its relationship with the economically prosperous China, particularly since 2014 when Russia's annexation of Crimea from Ukraine dramatically worsened its relationship with European states. Last year Russia and China launched a mass naval drill together in the South China Sea.
Over 50 Russian federal entities have "brotherly" ties to Chinese provinces, Denisov stated, adding that contact will only grow in the run-up to September 2017's BRICS summit of emerging national economies in Xiamen, Fujian Province, in eastern China, which encompasses Brazil, Russia, India, China and South Africa.
Through participation in the BRICS group and the Shanghai Cooperation Organisation, as well as political delegations to China, Russia has sought to present China as a major partner. According to state polls, the majority of Russians now consider China a strategic and economic partner.
Despite relative closeness on planned energy and trade projects, analysts remain skeptical about the level of trust between Moscow and Beijing for any long-term political commitments.