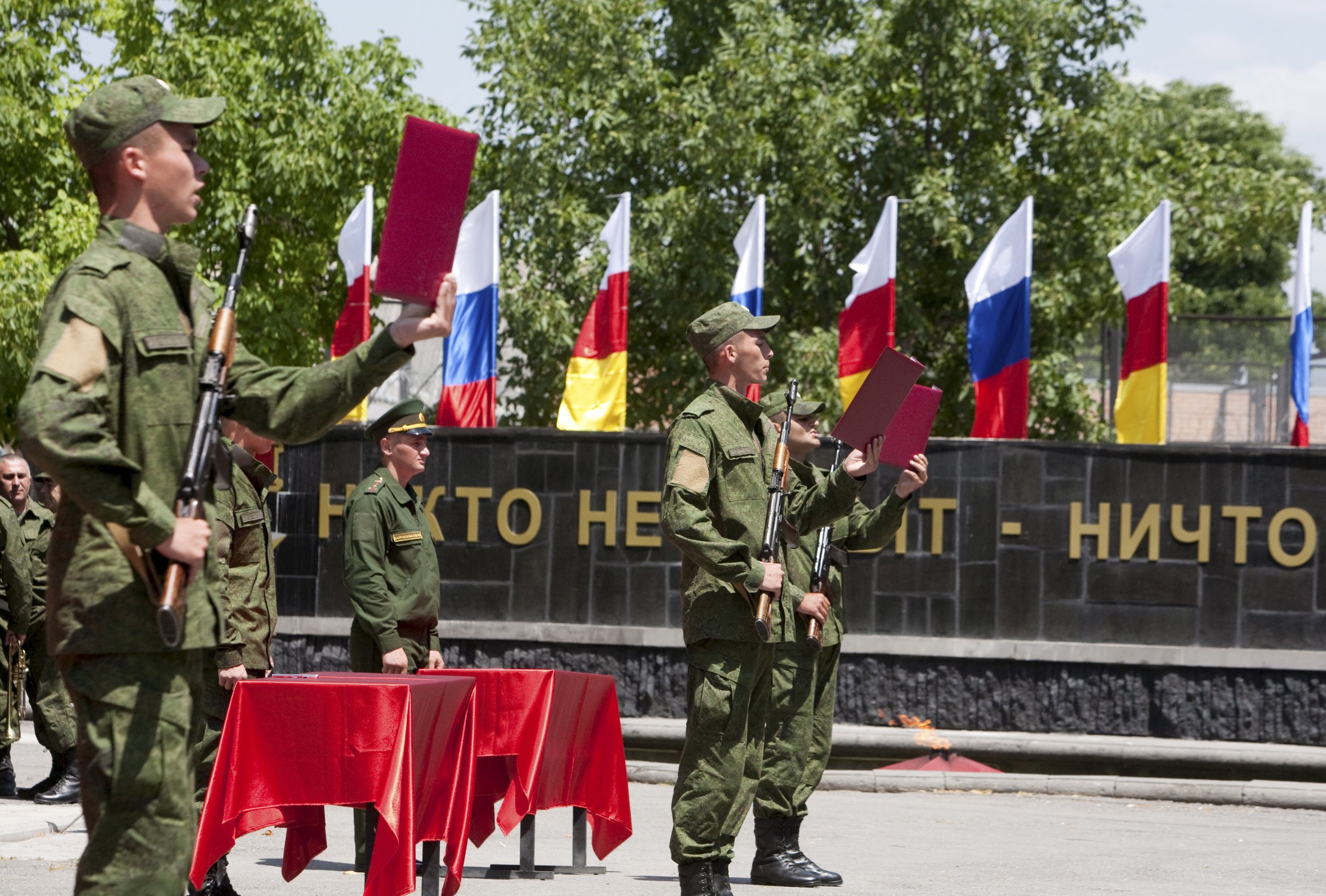 Around 4,000 Russian soldiers took part in military exercises held with separatist forces in neighboring Georgia, Russian state news agency RIA Novosti reports.
South Ossetia is one of two breakaway regions in northern Georgia, which have effectively been under Russian military control since 2008. The U.N. does not recognize their self-declared independence; however, they effectively operate outside the control of the Georgian government, with Russian support.
While the region of Abkhazia maintains its desire to be independent, the separatist government in South Ossetia has moved closer to Russia, discussing the possibility of joining the Russian Federation. Moscow has not stated if it will accept such a bid, but has officially integrated the territory in its defense framework.
The Russian Ministry of Defense announced on Monday that thousands of its troops had been deployed to South Ossetia for a series of military drills over the last six days.
According to Russian General Major Sergey Kuzovlev, over 1,000 thousand pieces of military equipment were used in the drills, including tanks, infantry fighting vehicles and self-propelled howitzers.
The drill took place near the town of Dzartsemi, which is around 12 kilometers from the contact line between South Ossetian forces and Georgian armed forces.
Georgia has undergone an extensive reform program over the last decade, in its bid to join the EU and NATO, however, the unresolved nature of its conflict with two of its regions remains a stumbling block to its membership of NATO in particular.
The Georgian government is currently preparing to hold parliamentary elections next month and the status of South Ossetia and Abkhazia, as well as their effect on Georgia's future are set to play an important role.
Speaking to the U.N. General Assembly, Georgian Prime Minister Giorgi Kvirikashvili sought to dispel some criticism that his leftist government had shied away from confronting Russia, by coming out strongly against recent moves by Moscow to hold Russian parliamentary elections in the two regions.