Russia Building Major Military Base on Ukraine Border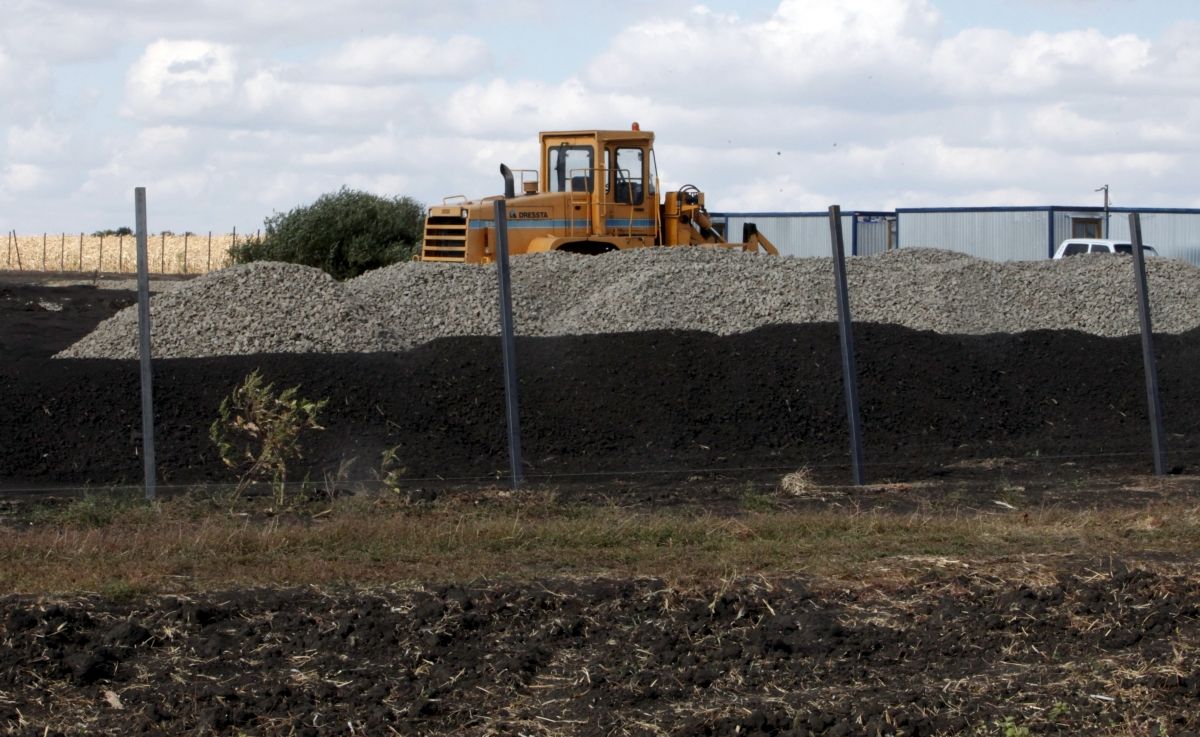 Russia has begun building a major military base near its border with Ukraine, with room to house thousands of soldiers and large amounts of ammunition.
According to Reuters, workmen began erecting a fence in a field outside the village of Soloti which lies just 25 km (15 miles) from the Ukrainian border, in a similar location to where there had been increased military activity in April 2014—a squadron of Mi-24 attack helicopters were reportedly stationed in the area, and army tents and trucks also were spotted at the time. The field in which the current construction is underway lies close to a railway track which connects it to both Moscow and also Luhansk, the Ukrainian region which is under the control of pro-Russian rebels.
This new base is to be built on a 300-hectare site and will include nine barracks to house up to 3,500 soldiers, as well as warehouses to store weaponry, according to public documents published on a Russian governmental website. Other features include a large training area and an infirmary with 50 beds, as well as the more unusual additions of a barber shop, swimming pool, badminton court and ice rink.
According to the procurement documents, seen by Reuters, the base will be used to train soldiers in air defense and artillery and in driving tanks. The documents also detailed plans for an area dedicated to studying the tactics of the U.S. Army, which is referred to as a "likely enemy." The first stage of the building works is expected to be complete by the end of April last year.
Russia has repeatedly denied being militarily involved in the Ukraine conflict, despite increasing evidence of the contrary. In May this year, two Russian soldiers were detained in Ukraine's Luhansk region, leading the Russian Ministry of Defence to deny that the men were still working for the Russian army when they were captured. The same month also saw reports of hundreds of Russian tanks, rocket launchers and other military hardware amassing just 30 miles from the border with Ukraine.
A recent report by the U.N.'s human rights office, the OHCHR, revealed that almost 8,000 people have been killed in eastern Ukraine since the conflict began, and that in the period from May-August this year, civilian casualties doubled compared to the previous three months.