Russia Burning Off Natural Gas Which Would Have Gone to Germany – Report
Russia is burning off significant quantities of natural gas worth millions of dollars daily, which would have otherwise gone to Germany through the Nord Stream 1 pipeline, according to analysis.
Experts at Norway-based Rystad Energy found that a new liquified natural gas (LNG) facility northwest of St. Petersburg, near Russia's border with Finland, is burning an estimated $10 million worth of gas every day, causing waste and environmental damage as energy costs soar, BBC News reported.
The LNG plant is located close to a compressor station at the start of the Nord Stream 1 pipeline, which transports gas to Germany under the sea via a Baltic Sea pipeline. Gazprom, the Russian energy giant, announced in July that it would reduce natural gas shipments through the pipeline to 20 percent of capacity.
That decision came in the wake of European Union sanctions over Russian President Vladimir Putin's war against Ukraine, although Moscow has pinned the move on technical issues. Germany has said the move was politically motivated and aimed at ramping up energy costs.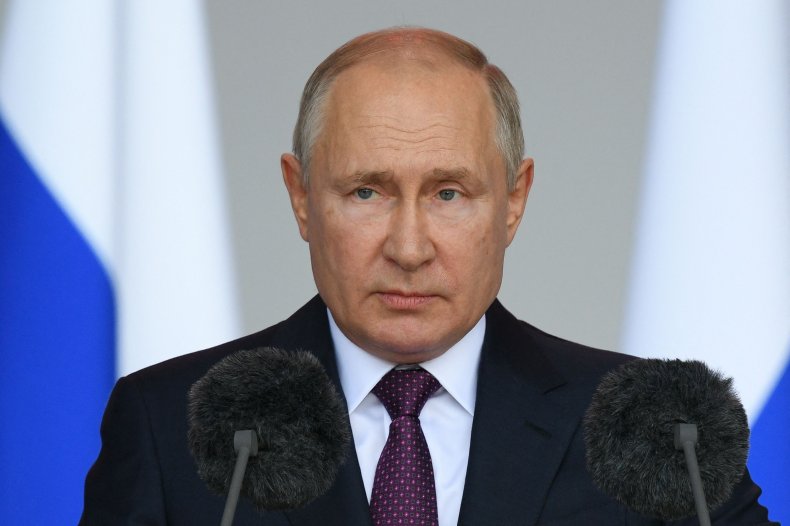 Rystad Energy experts say satellite monitoring of radiant heat levels at the LNG plant suggests the practice of burning natural gas has been ongoing since July 11, and that 4.34 million cubic meters of gas are being burned daily.
Finnish citizens across the border first noticed something was going on at the facility when they saw a large flame on the horizon earlier this summer, according to BBC News.
Experts said while burning off gas is a common practice at processing plants, the scale at which gas is being burned at the LNG plant is unprecedented. Burning off gas is commonly done for either technical or safety reasons—but not on the scale seen by Rystad Energy.
"I've never seen an LNG plant flare so much," Dr. Jessica McCarty, an expert on satellite data from Miami University in Ohio, told BBC News. "Starting around June we saw this huge peak, and it just didn't go away. It's stayed very anomalously high."
Miguel Berger, Germany's ambassador to the U.K., told the BBC that he believes Russia was burning off the natural gas because they weren't able to sell it elsewhere.
"They don't have other places where they can sell their gas, so they have to burn it," Berger said.
Russia is the world's largest exporter of natural gas, and the second-largest exporter of oil in the world after Saudi Arabia. Prior to Russia's invasion of Ukraine, Russia had supplied 40 percent of the gas used in Europe.
Newsweek has reached out to Gazprom for comment.