Russia Calls for Syria Truce After Attacks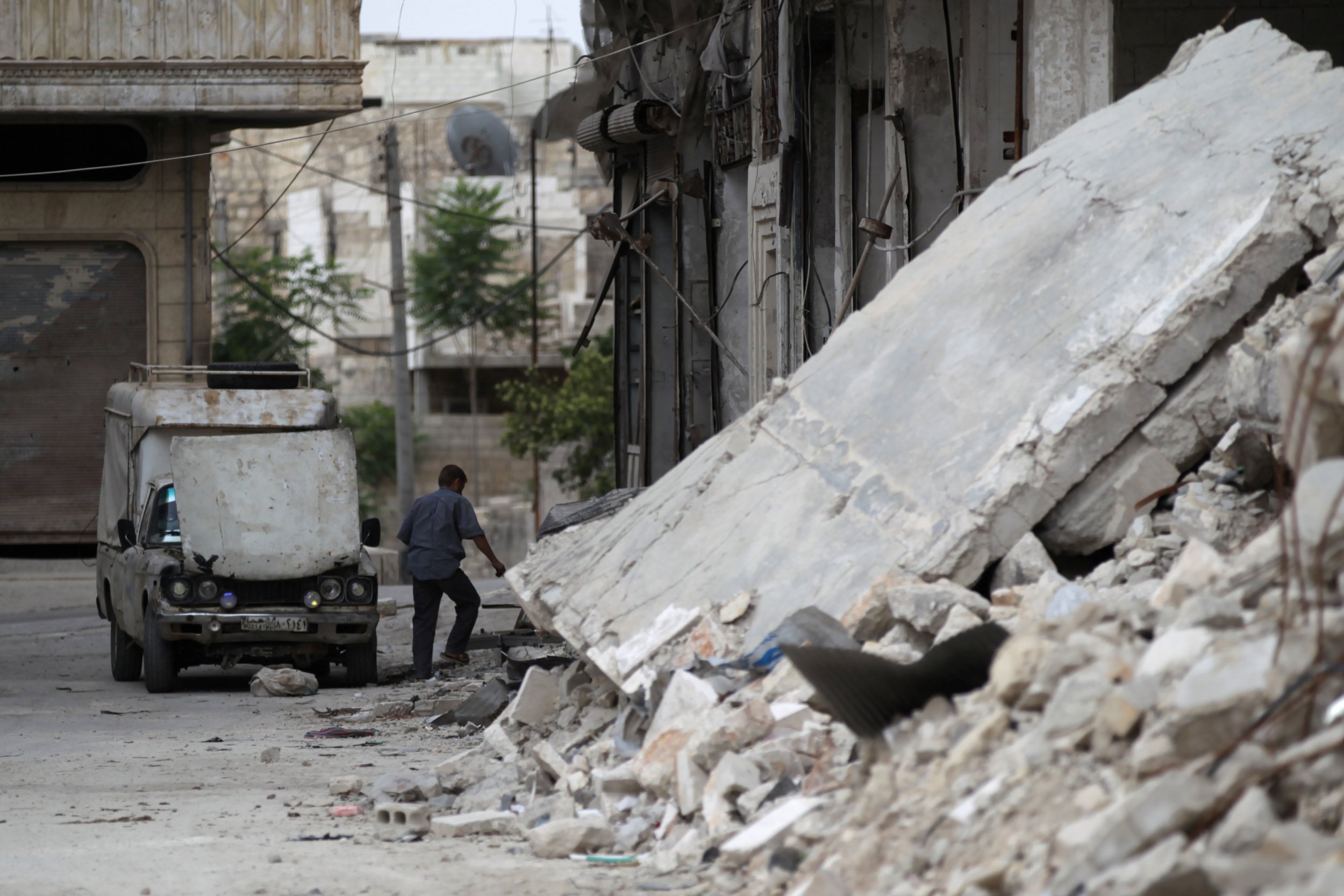 Russia's Ministry of Defence has called for a temporary truce to begin in two Syrian towns following a series of extremist attacks in the country that killed at least 150 people on Monday.
Although militant group Islamic State (ISIS) claimed responsibility for the blasts in the northern cities of Tartus and Jableh on Monday, Russia has called for calm in southern Syria, where it claims its observers have also observed militant groups mounting a push.
The Ministry of Defence claimed Syrian government forces were not taking part in military operations in the towns of Daraya and Eastern Ghouta, outside Damascus. Russian officials reported militant group the al-Nusra Front was preparing an advance on the region.
Russia's defence representative on the ceasefire in Syria, Sergey Kurylenko, said Moscow is calling for a 72-hour truce in the southern region to start on Tuesday, Russian state news agency RIA Novosti reports.
Meanwhile, the United States reiterated the demand for Russia to intensify pressure on ally Syrian President Bashar al-Assad to stop targeting opposition forces and civilians in western Syria, around Damascus.
A ceasefire has been in place in Syria since February and UN-brokered talks involving Russia, the U.S., Syria and European and regional officials have been ongoing since, aiming to find a political solution for the crisis. Although some opposition militant groups are part of the talks, ISIS and others are not part of the talks and operations against them have continued.