Russia Calls on White House to Tone Down North Korea Threats as Trump Refuses to Holster Twitter Fingers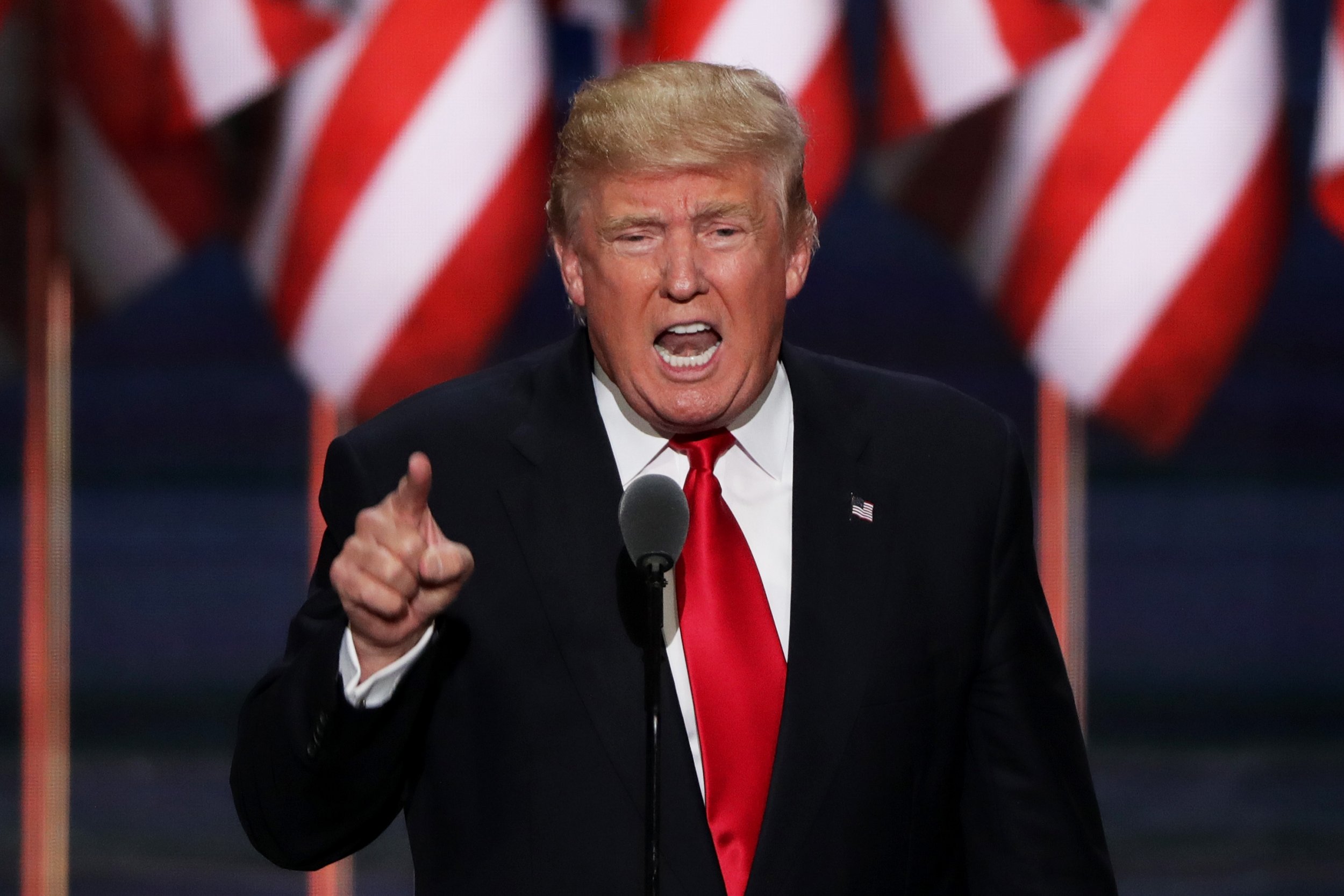 Russia is attempting to play the role of mediator between the U.S. and North Korea and has asked both countries to tone down their rhetoric after President Donald Trump has repeatedly made it clear he believes diplomacy is futile.
"Moscow has called and continues to call on the parties involved in the conflict, and on those who have anything to do with this issue, to exercise restraint and to avoid any steps that would only worsen the situation," Kremlin spokesman Dmitry Peskov told reporters Monday.
Trump has hinted in recent days that he prefers to address America's differences with North Korea via military options.
"Presidents and their administrations have been talking to North Korea for 25 years, agreements made and massive amounts of money paid... hasn't worked, agreements violated before the ink was dry, makings fools of U.S. negotiators. Sorry, but only one thing will work!" Trump tweeted on Saturday.
The president reiterated his stance on Monday in another tweet, but offered misleading comments about the nature of U.S. aid to North Korea. Trump argued that the U.S. has provided billions of dollars to the reclusive nation for the past 25 years, but previous similar claims have been proven to be mostly false.
Despite the strained relationship between the U.S. and Russia at present, the Kremlin felt obligated to speak out on the North Korea issue. Russia shares a border with the country and has an interest in seeing it avoid a military confrontation with the U.S. Last week, Russian President Vladimir Putin urged all parties involved to embrace diplomacy.
"All sides must ease rhetoric and find ways for face-to-face dialogue between the United States and North Korea, as well as between North Korea and countries in the region," Putin said. "Only this would help find balanced and reasonable decisions."
Trump, however, is seemingly completely averse to the notion of dialogue. Defense Secretary James Mattis and Secretary of State Rex Tillerson have consistently promoted the idea of diplomacy, only to be contradicted by tweets and other public statements from the president.
The president's latest statements toward Pyongyang come in the run-up to the anniversary of the founding of the North Korean communist party on October 10. In the past, North Korea has conducted missile launches and nuclear tests to mark important national holidays. Its first-ever nuclear test, for example, was conducted on October 9, 2006.
Accordingly, American, South Korean and Japanese officials have all warned of a potential provocation on or around October 10.
North Korea and the U.S. have been enemies for decades, but tensions have increased significantly over the past several months as Pyongyang conducted a series of missile launches and its sixth nuclear test. This has led to an ongoing war of words between Trump and Kim Jong Un.
The president has gone as far to threaten to "totally destroy" North Korea. Some experts worry that his belligerent rhetoric, which is unprecedented among U.S. presidents, increases the risk of miscalculation and the chances of violent conflict.