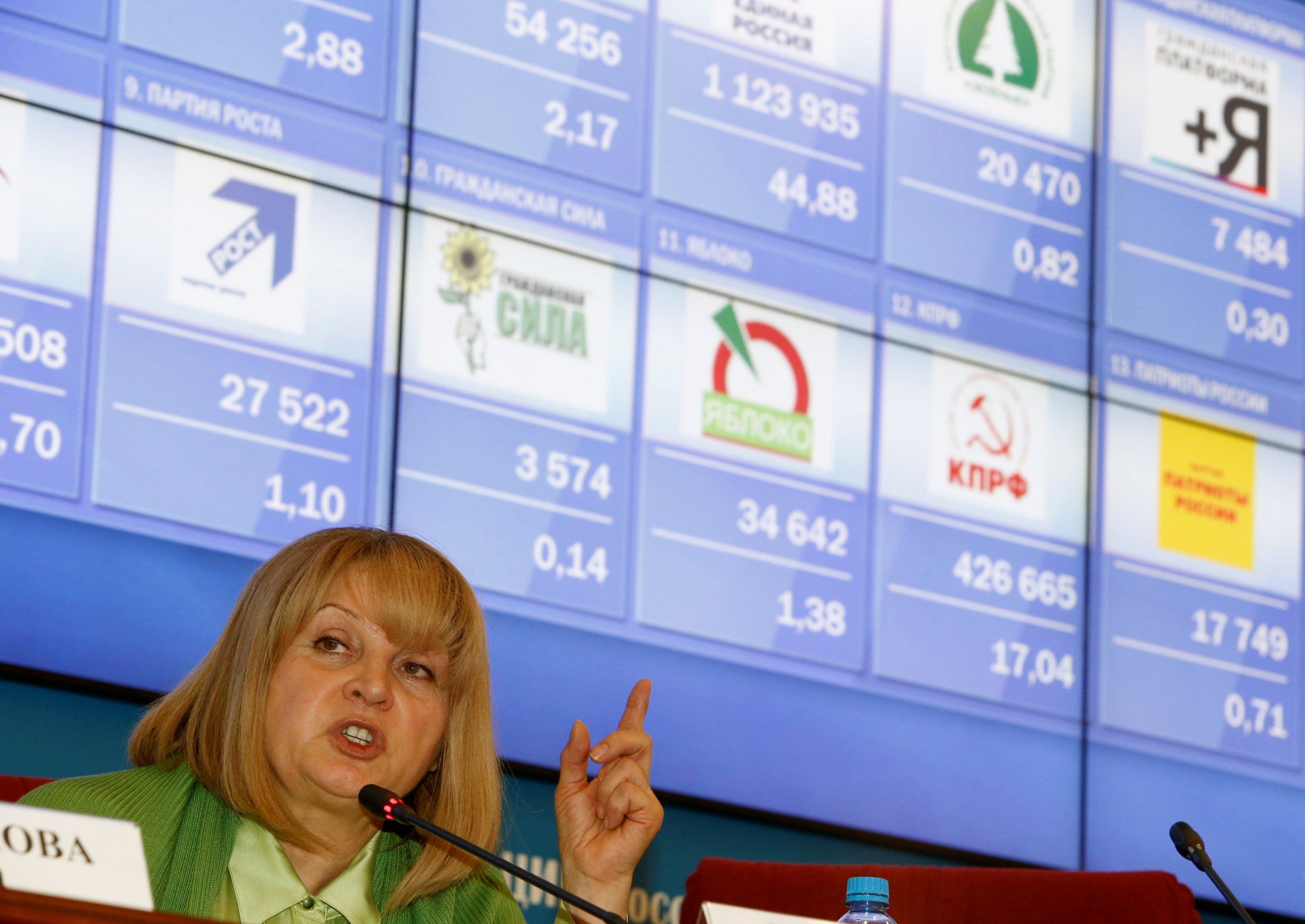 Russia's Central Electoral Commission has nullified the results of nine polling districts for offences such as stuffing ballot boxes with more votes than voters, state news agency Itar-Tass reports.
The Kremlin declared Sunday's elections would give Russians the power to elect the next parliament, after previous votes had been plagued by allegations of mass fraud and bias towards the ruling United Russia party. Ella Pamfilova, a respected human rights advocate, was appointed head of the electoral commission and vowed to organise the cleanest election in the country's modern history.
While thousands of violations were reported during the election, international and local observers noted that the infringements of voting rules at least was an improvement on previous elections. Footage of ballot box stuffing in a number of regions in Russia, from Rostov to Dagestan, surfaced online, gaining huge traction on social media.
Nine of the regions where some of the most blatant fraud took place have now been excluded from the total ballot, Pamfilova announced on Thursday.
"We are currently reviewing complaints and it is possible that the number of districts where results have been nullified, could increase," she stated.
The results were deemed "impossible to ensure the legitimacy of the voting results" in District 123 in Russia's Adygea Republic, 1669 in Dagestan and 574 Mordovia, where "the ballots in the boxes exceeded the number of ballots given out to voters," Pamfilova explained.
Results in districts across Belgorod, Rostov and Petersburg were also annulled, including the district in Rostov where footage which has attracted over 1 million viewers online, shows commission officials stuffing a ballot box, when voters were not present.
Besides vote counting, the campaign prior to polling day in Russia also attracted criticism from independent monitors for favouring United Russia. The Organisation for Security and Cooperation in Europe concluded that authorities still failed to treat all parties equally while there was a lack of genuine and distinct alternative to the government.