Russia Captures Zaporizhzhia Nuclear Power Plant, World Leaders Condemn 'Horrific' Attack
Ukraine has said that Russian troops had seized the Zaporizhzhia nuclear plant where a fire had broken out after it had been targeted by shelling.
At around 6.20 a.m. on Friday, Ukrainian responders put out the fire which has not appeared to have affected the reactor sites.
Ukrainian officials said a fire broke out in a training building outside the facility, with images on social media showing continuous shelling and smoke rising near the nuclear facility.
One Zaporizhzhia resident told BBC Radio 4's Today program he saw the Russian military shooting and throwing bombs at the plant all night.
"I know that one of the buildings was on fire but fortunately it wasn't the actual nuclear station," he said. "It's insane, it's just terrorism, there are no words, the world should do something about it."
Located in Enerhoda, Zaporizhzhia is the largest nuclear power plant in Europe and among the 10 largest in the world. Ukrainian foreign minister Dmytro Kuleba warned that if the plant "blows up, it will be 10 times larger" than the explosion at Chernobyl.
Ukraine's nuclear inspectorate said that so far there is no information about casualties and that "at present, no changes in the radiation situation have been registered."
However, the International Atomic Energy Agency (IAEA) has put its incident and emergency center "in full 24/7 response mode due to serious situation."
IAEA director-general Rafael Mariano Grossi said he was "deeply concerned" with the situation at the power plant and that his organization was "monitoring and in close contact with Ukraine's nuclear regulator and operator."
"I appeal to parties to refrain from actions that can put [nuclear power plants] in danger," he tweeted.
Meanwhile, Ukrainian President Volodymyr Zelensky said in a video message that "no country other than Russia has ever fired on nuclear power units. This is the first time in our history," adding, "the terrorist state now resorted to nuclear terror."
Canadian Prime Minister Justin Trudeau called the attacks on the plant "horrific" and "unacceptable," while British Prime Minister Boris Johnson called the attack "reckless" and said it could "directly threaten the safety of all of Europe," and will seek an emergency meeting of the U.N. Security Council on Friday.
President Joe Biden urged Moscow to stop its military activities around the site and held a phone call with Zelensky, according to a tweet by the White House.
Senator Ed Markey (D-MA) tweeted that the attack "would be an international war crime by Putin that could result in incredible devastation."
"If this disaster is allowed to worsen then Putin will be putting his own people and those in countries across Europe at terrible risk," Markey tweeted.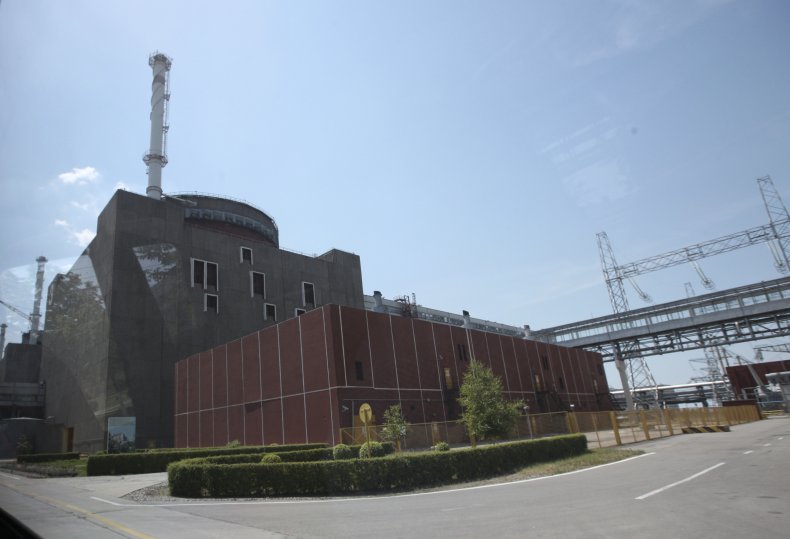 Update 03/04/22, 3:30 a.m. ET: This article has been updated with further information.