Russia Carries Out Missile Drills Near NATO Border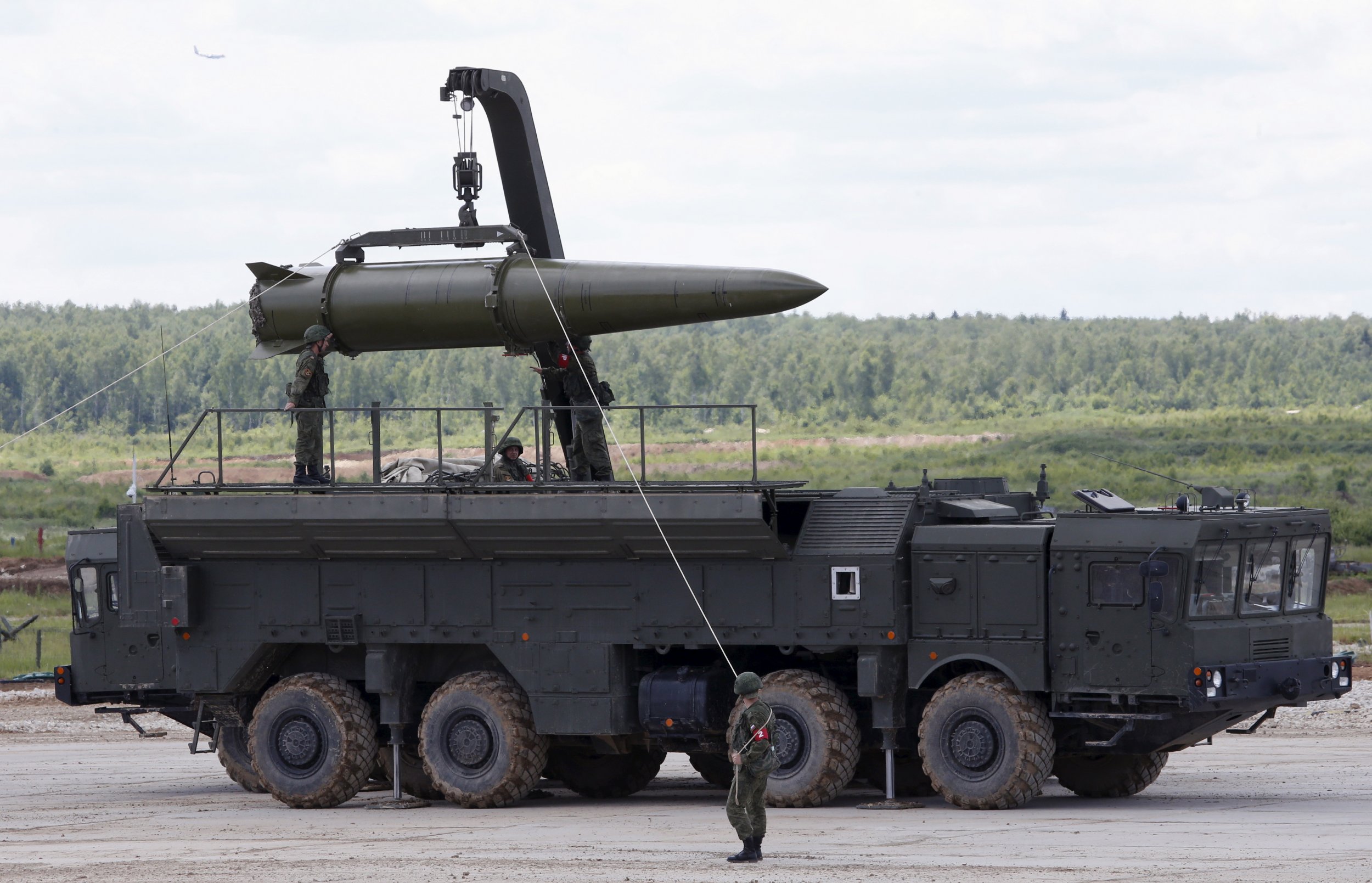 Russia has carried out military drills involving its ballistic-missile systems in the west of the country, only around 100 miles from its nearest border with NATO, its Ministry of Defence announced.
The drill, involving short-range ballistics system Iskander-M took involved around 100 troops and 20 missile units, at a military range in the city of Luga, only about 90 miles from Russia's border with Estonia.
The practice involved testing the decision-making skills of personnel, as well as their ability to fire the Iskander, which has a range of around 310 miles. The Russian military claimed no live fire took place, only calculations.
The presence of Iskander systems prompted a scare among Russia's northwestern neighbors, when Moscow decided to deploy some in its enclave of Kaliningrad, which borders Lithuania and Poland.
"This is absolutely not surprising," Alexander Kokcharov, expert at IHS Jane's 360 said. "It very much falls into the tactic of intimidation, which Russia has been using against its neighbors for quite some time."
Russia is in the process of a reinforcement of its western flank, in response to what it claims are aggressive actions undertaken by NATO, to rotate around 4,000 allied troops across Estonia, Lithuania, Poland and Latvia.
The decision to do so was taken by the alliance after numerous concerns voiced by NATO's Eastern European allies who worried Russia's willingness and ability to annex Crimea from Ukraine in 2014 and prompt an insurgency in the country's east could be replicated on their territory. NATO denies the reinforcement measure is intended as anything but defensive.
What is more, Russia's increased unannounced incursions near allied airspace and mass snap drills near border regions have convinced the alliance that more attention must be paid to Moscow's military resurgence.
Russia has denied sending troops to eastern Ukraine and rejected suggestions its actions endanger NATO allies, but warned non-NATO countries that should they join the alliance, Moscow would view them with more suspicion.