Russia Chemical Attacks Board Game Released: 'A Bridge of Friendship'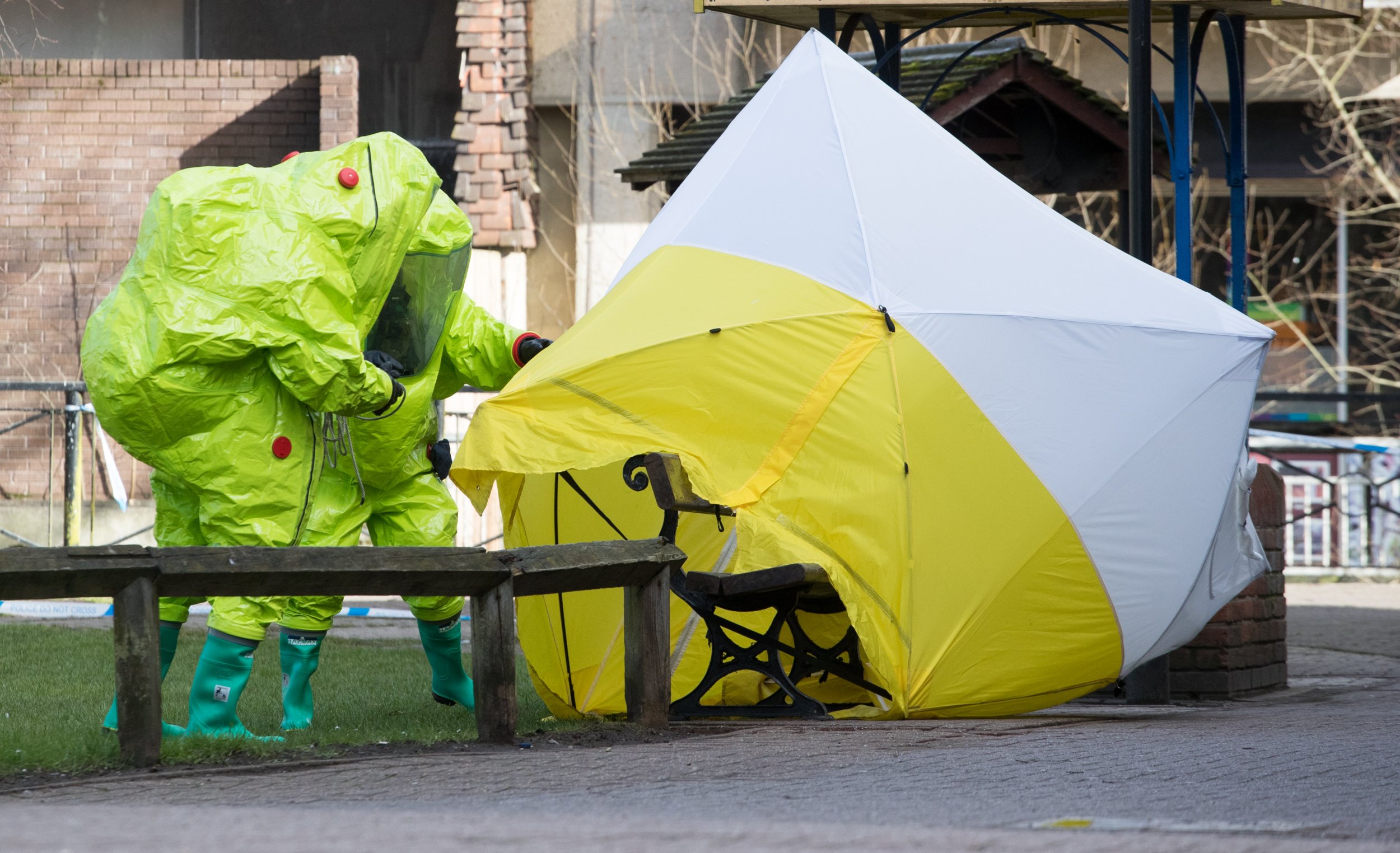 A board game is on sale in Russia seemingly celebrating the alleged Kremlin-ordered chemical attack that killed one and wounded several in the British city of Salisbury.
The game, called Our Guys in Salisbury, allows players to follow the route of the Russian intelligence agents accused of carrying out the attack. According to The Guardian, players travel from Moscow through various European cities on the way to their final destination in the U.K.
The finish line is Salisbury, marked by images of the city's cathedral—which Russian agents Anatoliy Chepiga and Alexander Mishkin famously gave as the reason for their trip to the city—and figures in hazmat suits, poking fun at the bulky protective gear worn by emergency responders in the aftermath of the attack.
The board also sports images of a spray bottle covered in a green skull and crossbones—a reference to the perfume bottle that police said was used to transport and deliver the deadly toxin—and two figures resembling Chepiga and Mishkin.
Supposed images of the game were shared online several weeks ago, though it was initially unclear whether the board had been retouched. But earlier this week, a Reuters correspondent in Russia posted new images of the game's packaging, sparking new speculation that it was in fact real.
Later reports established the game's veracity, and explained it was developed in November by the Igroland toymaker based in Moscow. The Telegraph reported that its creator, Mikhail Bober, was interviewed by Russian state media on Tuesday and said 5,000 copies had already been made. According to the BBC, the game is selling for around $1.31 online.
Bober explained he came up with the idea after witnessing the intense—and in his mind excessive—coverage of the Novichok attack. "In some way, this was an idea of our answer to western media: enough already," he said. "To us it's not funny anymore. It's sad. This needs to stop."
"We didn't want to offend anyone," Bober explained. "On the contrary, we wanted to support our countrymen who might be offended by this situation.… A lot of things are said and a lot of it without any proof."
British investigators have charged the two GRB agents in absentia for their role in the poisonings. The initial target was former Soviet agent Sergei Skripal, who fell ill alongside his daughter Yulia. Both survived, as did a police officer who was hospitalized after discovering the pair collapsed on a park bench.
Almost four months later, two more people in Salisbury—Charlie Rowley and Dawn Sturgess—were affected. It is believed Rowley and Sturgess discovered the discarded perfume bottle in which the Novichok was stored and sprayed themselves with it. Though Rowley survived after treatment, Sturgess died in the hospital.
The British government has alleged that the plot was approved at the very highest levels of the Russian government, making President Vladimir Putin ultimately responsible.
According to The Guardian, Bober said, "The idea of the game is a kind of joke, and a bridge of friendship. We aren't playing around with the ideas of security forces or with poisoning."
"I think if we wanted to seriously troll and offend anyone, we would have done it differently.… The idea was kind, to connect Russia with Europe," he added.
Other Russian organizations have previously been criticized for making light of the Novichok incident. State-backed broadcaster Russia Today, for example, sent out scaled-down chocolate models of Salisbury Cathedral as an end-of-year gift to fellow news organizations earlier this year.
Bober said the company would consider a reprint of the game given the attention it has received. "If we rely on the PR that we've just gotten, we'll make a much larger printing. We are businessmen. We're thinking in terms of quantities and money," he said.
But some topics are off limits for the developer. When asked if he would make another game about Russia's involvement in Crimea and Ukraine, he said, "Definitely not about Ukraine, a fair number of people have died there, there are a lot of opinions and everyone has their own truth."
"There are victims there, it would be stupid to use it in a commercial project," he explained.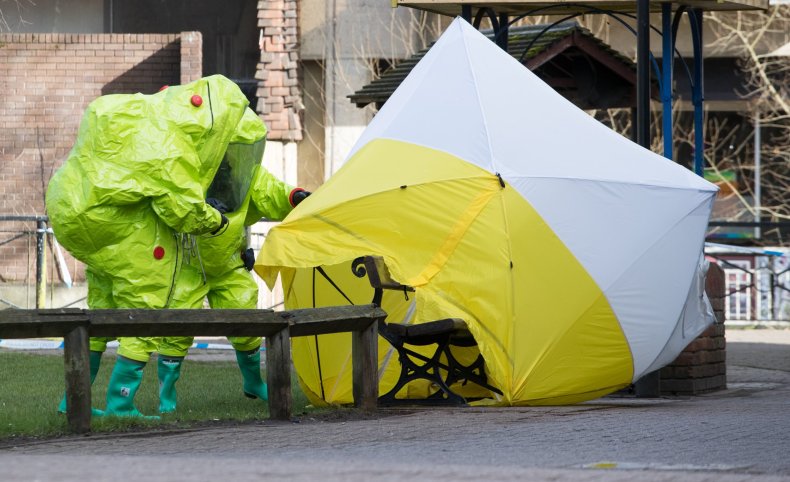 Russia Chemical Attacks Board Game Released: 'A Bridge of Friendship' | World