China and Russia, North Korea's Neighbors, Deny Preparing for War in Asia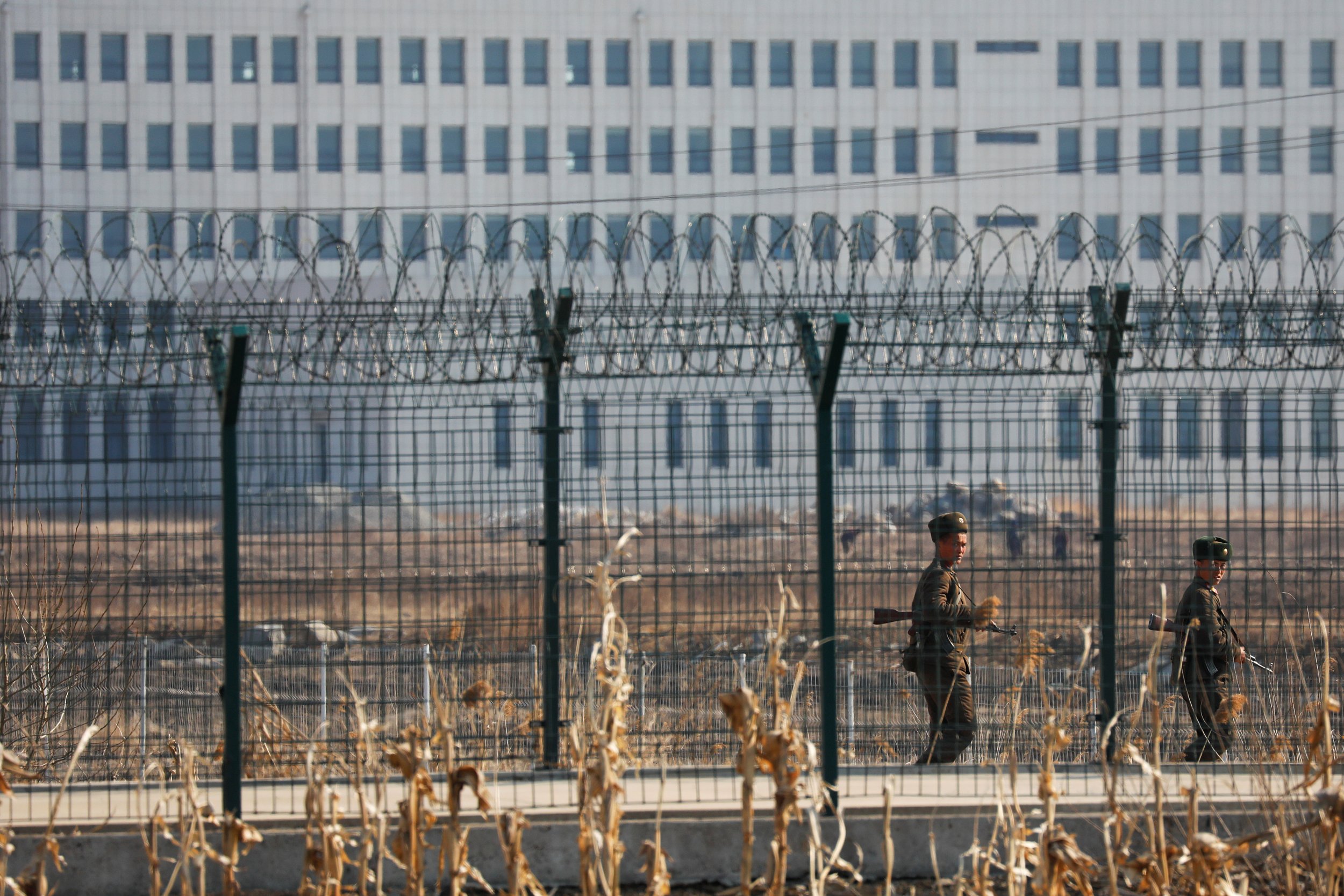 China and Russia denied Friday reports that their respective militaries were taking precautionary steps in anticipation of tensions escalating in the neighboring Korean Peninsula.
Chinese defense officials dismissed reports that their military had been put in a heightened state of awareness due to a political standoff between its traditional ally, North Korea. Citing unnamed U.S. officials, reports emerged Thursday claiming Beijing had put its bomber aircraft on "high alert" as the U.N. Security Council, which includes Russia, China and the U.S., passed a statement condemning North Korea's decision to test Sunday a liquid-fueled missile that ultimately exploded shortly after its launch.
Related: Attack on North Korea Could Start a War in Asia for U.S., Japan, South Korea and Other Nations
In response, the Chinese Defense Ministry issued a statement Friday saying its forces were at a normal state of preparedness along its roughly 880-mile border with North Korea, Reuters reported. China's foreign ministry previously appeared to deny reports originating from South Korean media that Beijing had deployed 150,000 soldiers along the border. When asked at a regular press briefing earlier this month about these movements, Chinese Foreign Ministry spokesperson Hua Chunying said she had no knowledge of the escalations and that South Korea's official Yonhap News Agency had proliferated untrustworthy information about the situation on the Korean Peninsula in the past.
"I am not aware of that. There were similar reports by the Yonhap News Agency in the past, which were proved groundless and false in the end. I'm wondering where you got this information," Hua said at the April 10 press conference.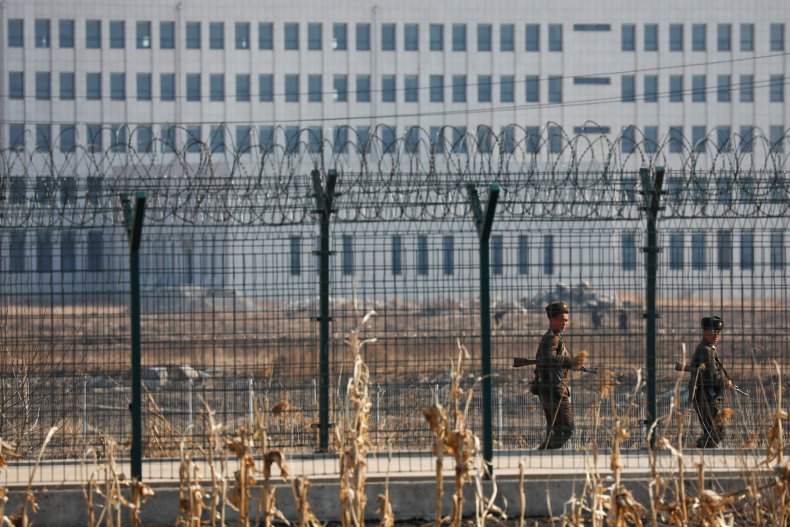 Russian officials also denied Friday that their military was taking its own action in response to the possible escalations of tensions between Washington and Pyongyang. Footage emerged on social media Thursday purportedly showing Russian troops and armaments being transported toward the nation's border with North Korea, which has threatened all-out war if the U.S. and its approaching naval fleet take military action against Pyongyang's nuclear program.
Alexander Gordeyev, spokesperson for Russia's Far Eastern Military district, told Moscow's Interfax News Agency that the movements were "absolutely scheduled maneuvers of combat readiness" and were returning from seasonal military drills that had no relation to the political crisis in the Korean Peninsula, according to the Associated Press.
"All movements of equipment and troops are carried out in accordance with the combat training plan," Gordeyev told Russia's RIA Novosti Friday.
Suggestions that the actions were previously devised were also backed up by Frants Klintsevich, the first deputy of the defense committee of Russia's upper house of parliament. He told Russia's Sputnik News Friday that "these are planned movements, in connection with the exercises."
The U.S. and North Korea have been at diplomatic odds since the Korean War of the 1950s in which Washington backed Seoul and Beijing backed Pyongyang. The conflict ultimately ended in a stalemate, however, the two rival neighbors have technically been at war ever since. In response to intelligence reports earlier this month that alleged North Korea was preparing a sixth nuclear test, President Donald Trump declared he was sending a U.S. Navy strike group to the Korean Peninsula.
The announcement was made one day after Trump authorized a cruise missile strike by the Navy on an airbase used by the Russia-backed Syrian military, which the U.S. accused of carrying out an alleged chemical weapons attack on civilians days earlier in the rebel-held province of Idlib.
Both Moscow and Beijing have urged for a political solution in the Korean Peninsula among concerns that the U.S. was preparing a preemptive strike against North Korea, something Pyongyang has vowed to respond to with nuclear devastation.